Who are these criminals searching for victims and threatening..? Whose group are they..? Thusitha Halolowa threatened..!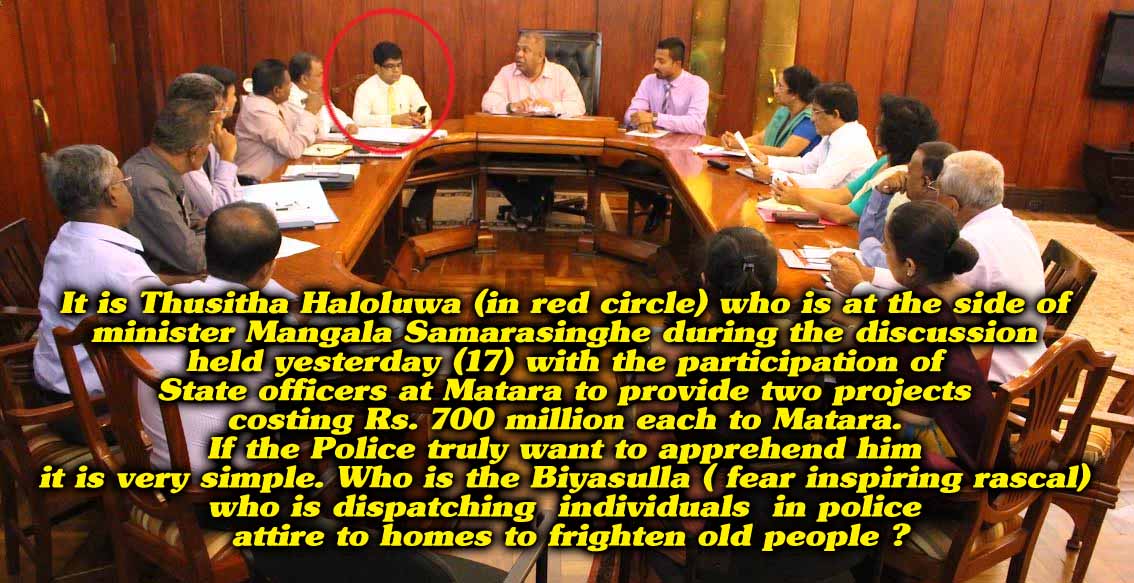 (Lanka-e-News - 18.Feb.2017, 11.55PM) The joint convener of the organization to rescue Sri Lanka freedom party (SLFP) which carried out an internal struggle and even risked their lives to defeat the corrupt and crooked Rajapakse regime , the present chairman of the Fertilizer Corporation and Thusitha Halolowa , the co ordinating secretary to the foreign minister were threatened by an unidentified group on the 18 th (noon).
A group dressed in attire resembling that of the Police arrived at the ancestral house of Haloluwa and from the vicinity inquired 'who is Halolouwa?' while frightening the old mother of his , and those in the house.
Haloluwa is a popular individual , and if the police has need to know about him , it cannot be done this illegally. Hence , this cannot be a group belonging to the police. Since Haloluwa was one against whom the defeated and deposed Rajapakse regime bore an inveterate grudge , and there is a security report that there are threats to his life, Hololuwa has lodged a complaint with the police in this regard.
After the minister of law and order was informed of the life threats based on the security report , the secretary of the ministry instructed the IGP to provide security to Hololuwa long time ago , but the IGP had not acted on that instruction. Hence , he believes this threat is a continuation of the initial intimidations and threats , Halolowa explained when answering inquiries made by Lanka e News.
Similar incidents have happened in various areas of the country based on reports reaching Lanka e news. All these incidents had one common feature : those criminals involved in the incidents wore attire resembling that of the police and were searching for victims. In every instance , when the police investigated , it was discovered , no such police personnel were sent.
---------------------------
by (2017-02-19 02:55:07)
We are unable to continue LeN without your kind donation.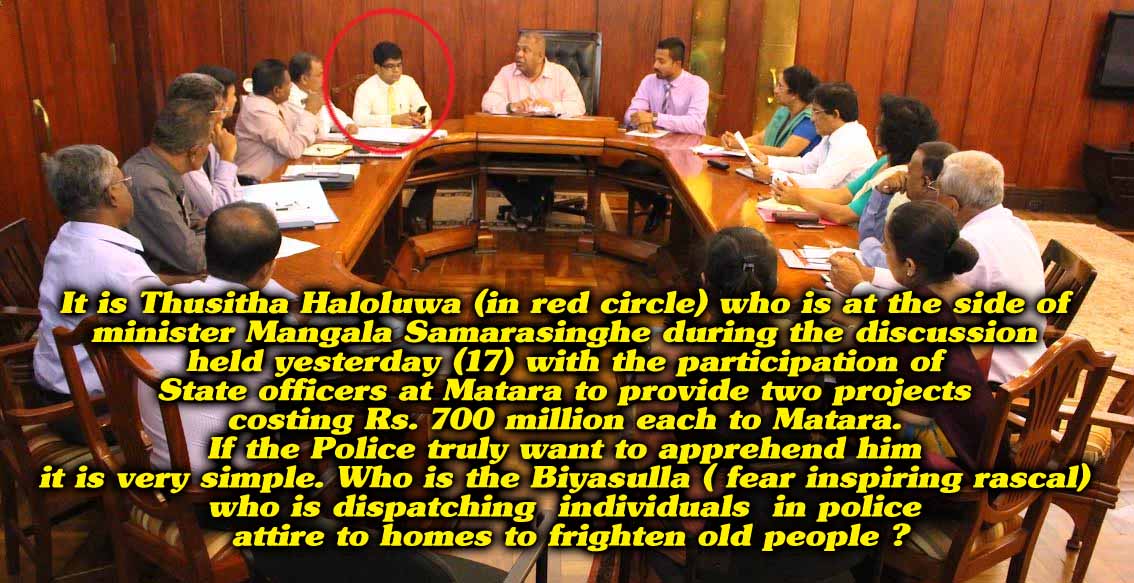 Leave a Reply