IGP who is to resign imposes two conditions ; 2 contenders for the post.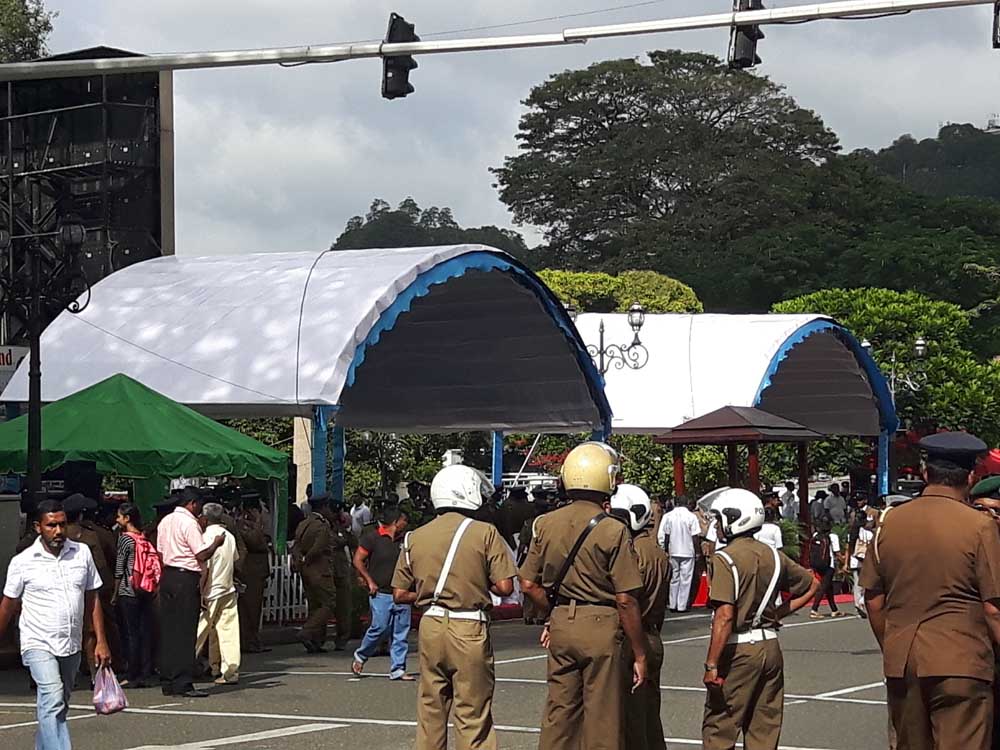 (Lanka-e-News - 29.Aug.2017, 8.15 PM) IGP Poojitha Jayasundara alias 'Cruel Poojitha' who is facing charges of inflicting torture on a low rung police employee and therefore liable under the penal code has agreed to resign his post subject to certain conditions , based on information made available by unofficial sources.
Following the exposure by Lanka e news of IGP's assault via the video footage , the prime minister (P.M.) had summoned the IGP and requested him to resign so as not to tarnish the image of the Police force and his own . The IGP in response had said , in that event he shall be permitted to enter politics by allocating an electorate or be given a foreign envoy post . However the P.M. has not agreed with those requests , and advised him to resign first before his requests can be considered.
Poojitha had then said , since all preparations have been made to celebrate the Police day in his village on the 26 th , to allow him to be in the post until the police day celebrations are concluded. The P.M. had acceded to that request.
Now that the police day celebration is over , what remains is the resignation of Poojitha as agreed.
Meanwhile there are two contenders for the post of IGP . Based on the date of joining the Police force , it is senior DIG Latheef the STF commandant who is at the top in seniority. Yet because he discharged his duties without fear or favor and with rectitude and integrity , the previous corrupt regime did not grant him the promotions when they were due , and placed obstacles, other officers are now above him in seniority . The most senior among them is senior DIG S.M. Wickremesinghe.
( In the photograph is SL's eccentric IGP Poojitha performing one of his (koloma) 'mad antics' which is his favorite pastime ,when he was abroad)
---------------------------
by (2017-08-29 15:01:07)
We are unable to continue LeN without your kind donation.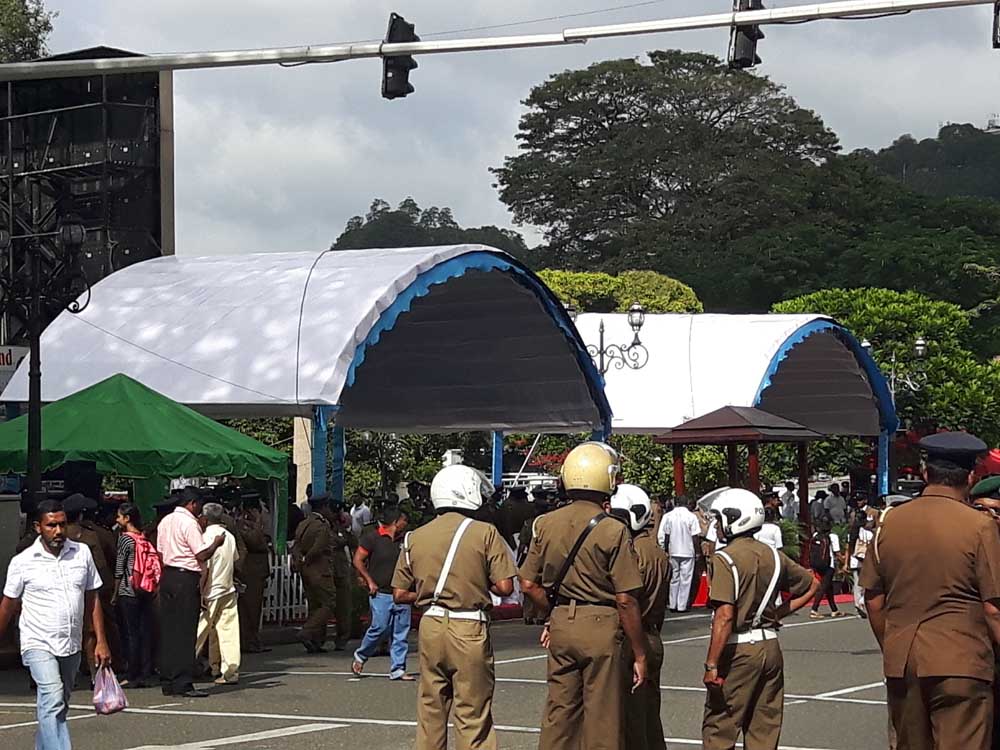 Leave a Reply