Blame to IOC for petrol shortage issue are mischievous and factually incorrect - LIOC Refutes all allegations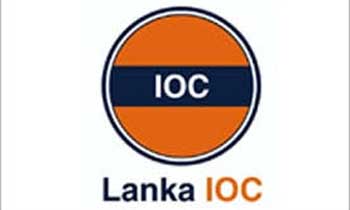 (Lanka-e-News - 06.Nov.2017, 4.10AM) LIOC has noted that consumers across the country have been facing some shortages of petrol over the last few days. As a reliable distributor of petroleum products in Sri Lanka over many years, LIOC is making all efforts to assist in the early resolution of this problem. However, attempts by some to blame LIOC for causing the shortage are mischievous and factually incorrect, and we categorically reject such allegations.
It may be noted that LIOC caters to only 16% of the Sri Lankan market, while the remaining 84% relies on CPC supplies. Thus, large shortages across the country can only be caused by disruption in supplies of CPC. Average daily sales of LIOC is 600 MT of petrol. Against this, as on date, LIOC has a buffer stock of 3500 MT of petrol at the Common User Facility (CUF), which is managed by CPSTL. It may be noted that LIOC has adequate stocks of diesel at both trincomalee terminal & at CUF and normal daily diesel sales of 775 MT is continuously happening from all our sheds across the country. It is total misrepresentation of facts that diesel is not being sold by LIOC sheds.
LIOC is a professionally managed subsidiary of Fortune 500 Global company, and plans its product requirement well in advance and maintains necessary stocks.
LIOC's recent shipment
LIOC had procured a shipment (parcel) of 35,000 MT of petrol from the French oil company M/s TOTAL on DAP basis, which arrived in Sri Lanka on 16 October 2017. As per routine procedure, the petrol was tested by CPC/CPSTL laboratory before being accepted by LIOC. It was found that while the parcel met the chemical properties specification, it contained some visible particles. CPC/CPSTL laboratory as well as LIOC refused to accept the parcel. LIOC maintains its own high quality standards, which it does not compromise at any cost.

LIOC immediately informed M/s TOTAL to replace the parcel. It may be noted that ownership of the product remains with M/s TOTAL till it satisfies the requirements of LIOC and CPC/CPSTL laboratory. Once a parcel is rejected, LIOC has no further role thereafter and it is the seller's own sole discretion/responsibility to decide when to take out the vessel from Sri Lankan waters.

As replacement cargo would have taken at least 25-30 days, M/s TOTAL offered to remove the particles through filtration process, which is a common industry practice, in order to enable expedited delivery by 3-4 November 2017 to manage the present crisis. For reasons unknown to us, this proposal was not acceptable to CPC officials.

Hence, LIOC asked M/s TOTAL to replace the parcel completely. Allegations that LIOC pressurized CPC to accept the original parcel without correction are totally false.
It is reiterated that LIOC always adheres to the quality parameters in totality and procures goods from reputed oil companies only. LIOC's quality track record bears this out. Further, the allegation that LIOC tried to sell sub-standard Diesel is totally malicious and frivolous. Infact the diesel proposed to be imported was of much better quality as per international standards. However, since the country is still having old specifications for diesel, CPC informed that they demand Sri Lankan specifications irrespective the quality of diesel and accordingly, LIOC decided not to procure.

Though LIOC had sufficient buffer stocks, in order to assist CPC (whose shipment has been delayed), we immediately contacted our global suppliers for an emergency delivery (in addition to the replacement delivery by M/s TOTAL). This is expected to reach Sri Lanka by 10 November 2017. It may be recalled that on various occasions in the past, LIOC has offered all its assistance to CPC to procure emergency shipments of petroleum products, and will continue to do so, whenever required. As a responsible petroleum company, at the times of strike, LIOC has always worked round the clock to make the product available to the citizens of the country.
Delay in CPC shipment
We understand that a CPC petrol parcel, which was scheduled to reach Sri Lanka on 2 November 2017, has been delayed. While we are not aware of the reasons for this delay, such a disruption has led to shortages of petrol across the country, particularly given that CPC caters to 84% of the Sri Lankan market.
Press release by Lanka IOC PLC
---------------------------
by (2017-11-06 22:48:11)
We are unable to continue LeN without your kind donation.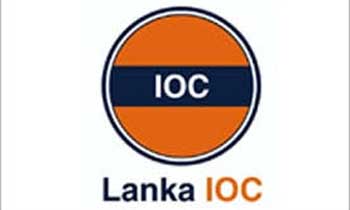 Leave a Reply