Gota's Mother's Law ..! Issues enjoining order for 704 law-abiding police officers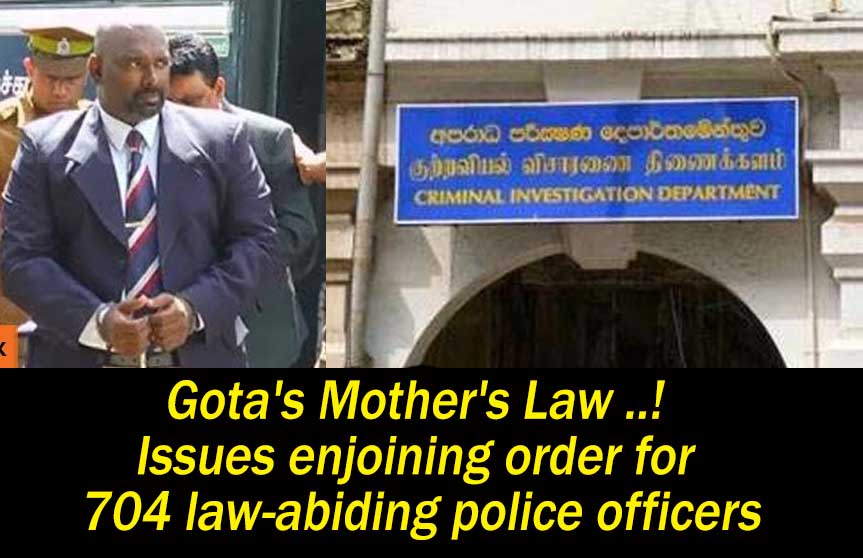 (Lanka-e-News -25.Nov.2019. 7.20PM) Gota has once again reaffirmed that his government policy is to mock the true law abiding police officers and to tame and meek police officers who did crimes and facing prosecutions during the Rajapaksa era.
The Ministry of Defense has issued an order to the Immigration and Emigration Department preventing 704 Criminal Investigation Department (CID) officers from leaving the country. At the same time the defense ministry has reinstated police inspector Neomal Rangajeewa who was responsible for killing 24 inmates of the welikada prison by calling their names.
Evidence in the courts confirms that Rangajeewa was searching for prison inmates by calling a name list. He was remanded and later released on bail following a suspension. It was inspector Nishantha Silva who investigated the Welikada prison massacre.
Rangajeewa was reinstated yesterday in the police service and was attached in the same drug prevention bureau he was working before. Meantime OIC CID Nishantha Silva left the island with his family seeking safety.
The defense ministry has issued a letter to the Immigration and emigration to inform the CID if the balance officers working at the CID try to leave the country. The assistant immigration controller said that steps have taken to computerize the name list contained in the letter. However it is only through a court order that a name list can be given to the air port to prevent anyone leaving the country.
In the light of fact that the Ministry of Defense does not know yet under whom a court order can be imposed because according to the constitution the current president cannot possess any ministries.
Although it is said to be under Prime minister Mahinda Rajapaksa, no gazette notification has been issued yet and no cabinet has been convened.
The 6.9 million people voted for Gotabaya not to step out the law.
---------------------------
by (2019-11-25 13:50:19)
We are unable to continue LeN without your kind donation.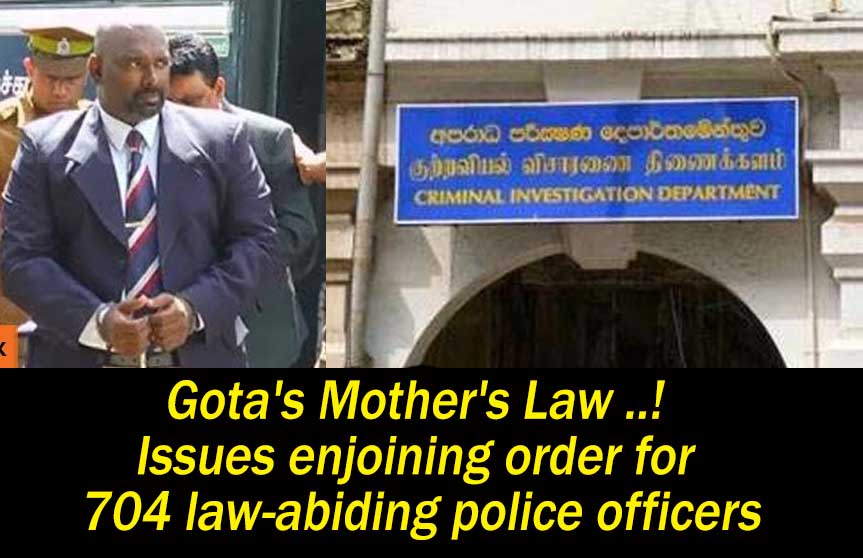 Leave a Reply