'Ja full' Livera responsible for Ravi's exit is Gota's lackey and lickspittle !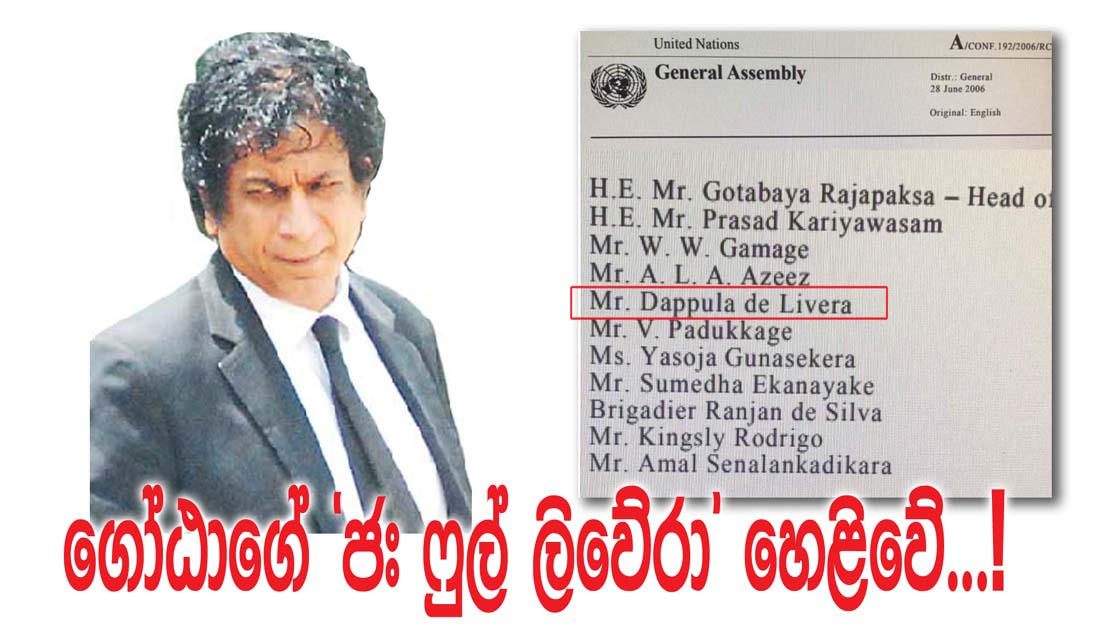 (Lanka-e-New - 15.Aug.2017, 11.45PM) While there are so many who are involved in criminal cases of multi million rupee frauds and misappropriation of public funds during the nefarious corrupt decade of Rajapakses are scot free , it is most unfortunate minister Ravi Karunanayake who was not so criminally involved had to resign his ministerial portfolio just because a businessman paid the rents for his house. Of course unlike the confirmed crooks and the corrupt of the nefarious decade who have no sense of shame , Karunanayake on the contrary honorably resigned of his own accord setting an example to others who face charges to follow.
What militated against Ravi mainly when being questioned before the Bond Commission was his lack of knowledge of Sinhala language which was taken advantage of during the traumatic cross examination by lawyer Dappula Livera who was one among those lawyers who investigated a 8600 page document within 2 days.
Based on the warnings issued by the judges who heard the case to lawyer Dappula on four occasions not to exceed his professional limits during the cross examination of Ravi , it is only a fool who would be unable to fathom what Dappula was trying to accomplish when interrogating Ravi.

Now the actual hidden hand behind Dappula 's over enthusiasm during interrogation to confuse and confound Ravi has now come to light based on reports reaching Lanka e news.
The document herein bears testimony. The lever of 'Ja full' De Livera worked maximum even when Gotabaya, the notorious criminal mischief creator who operates from behind the scene just makes the sound 'Ja' .
As far back as 2006 , when Gotabaya Rajapakse was attending the UN conference , Dappula was in the team of Gota's closest cronies who accompanied him. Dappula was the fourth in his list which included Willie Gamage and Ama Senadhilankara. Therefore , the close satanic ties between Ja Full and deadly Gota are obvious. If one reads the Sunday 'Divaina' of Welgama – "the 'full' that was granted to Mr. 'Ja full' Livera" the entire surreptitious modus operandi can be understood.
---------------------------
by (2017-08-16 01:43:45)
We are unable to continue LeN without your kind donation.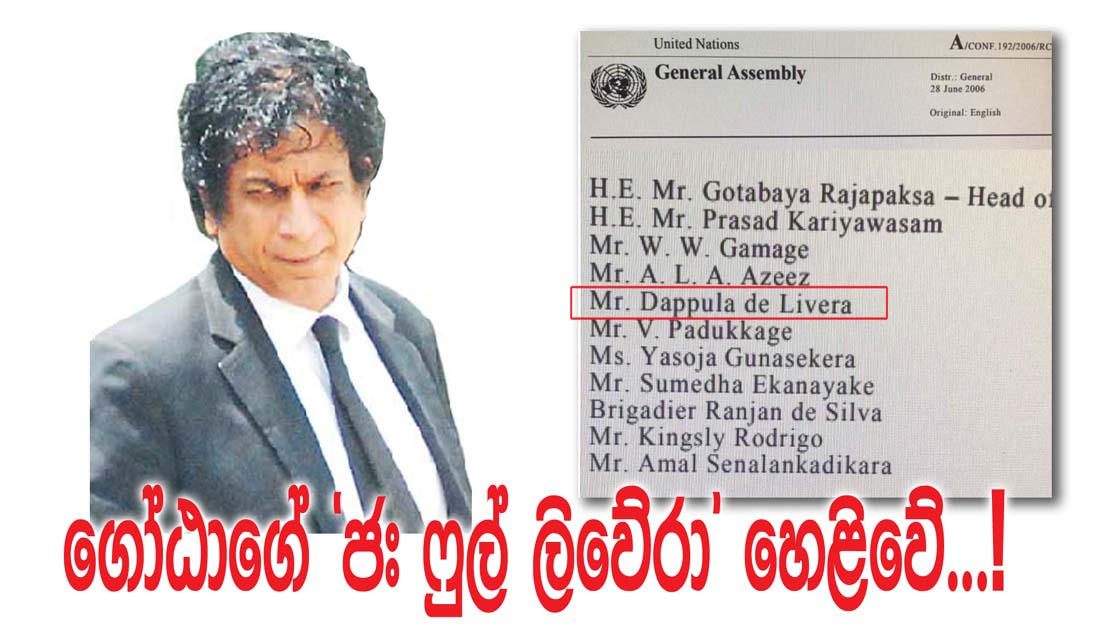 Leave a Reply