Sirisena propelled by us to presidential throne retired many months ago. One who is now in that post is 'Betrayer Sirisena'- Dr Bahu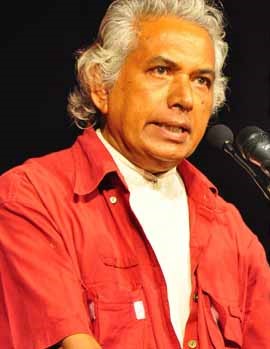 (Lanka-e-News - 10.May.2018, 11.00PM) 'The Sirisena we propelled forward to the presidential post was sent on retirement several months ago. Who is now remaining is not that Sirisena but "the betrayer Sirisena" . He is not one who will retire. He is one who is expecting to complete a huge task which Mahinda could not. Based on his latest utterances it is manifest why he has come. He is a betrayer'
A Leftist party leader Dr. Wickremebahu Karunaratne who was largely contributory to put president Gamarala on the presidential throne made the above comments to a news website ( not Lanka e news) in relation to the president's statement that he will not go on retirement in 2020 , at the SLFP May day rally .
I see him as one who came to sabotage the moves to find a solution to the national issue and to cripple the efforts to foster Democracy in the country. He is one who left no stone unturned to oust Ranil Wickremesinghe. Signing agreements with him to find solutions to the national issue is a puzzle. Going by his performance and moves , what is evident is , he wants to push aside Mahinda Rajapakse clan , and take over their role.
Anybody can glibly talk about apprehending the crooks. Apprehending crooks is not a matter of politics , rather a half penny task in the affluent society .Just because you shout nothing worthwhile happens'
In the future grave issues are to be confronted through the constitutional programs . Sirisena thinks by chopping Ranil with his sword , he can move ahead. It is difficult to think that the UNPers are speaking with this awareness. In any event , as Leftists we cannot allow the journey that was turned in the direction of Democracy to halt in its tracks'

---------------------------
by (2018-05-10 20:32:05)
We are unable to continue LeN without your kind donation.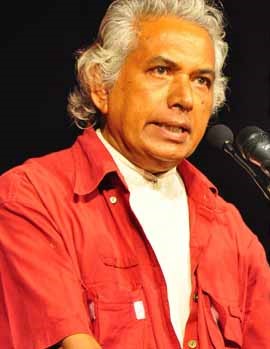 Leave a Reply