Secretary of 'Sinha le' spills the contaminated le (blood)! It is a shadow of BBS : Maithri and Duminda entrapped ?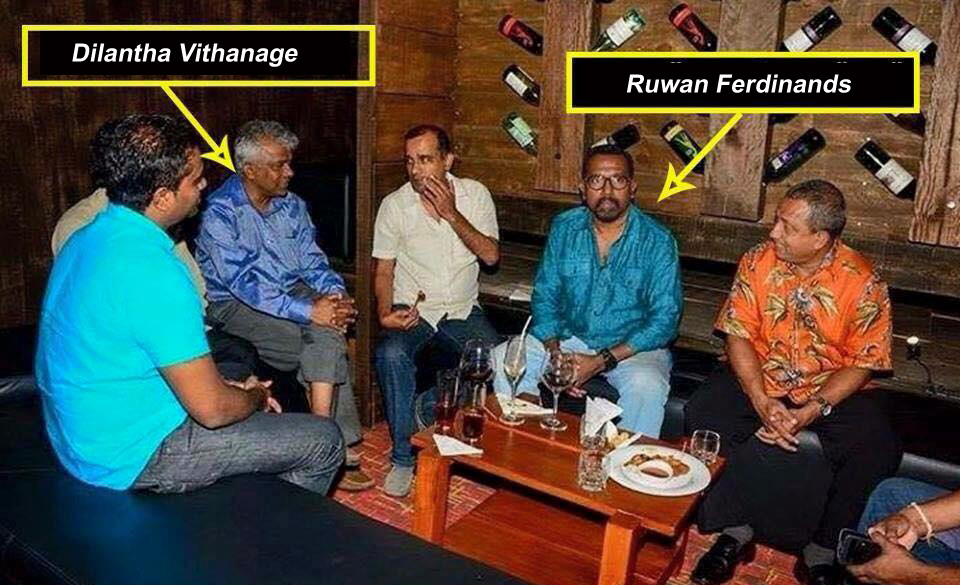 (Lanka-e-News -22.Dec.2015, 8.00PM) The campaign of barbaric brutes in Sri Lanka (SL) under the name of 'Sinha le' is another shadow campaign of Bodhu Bala sena that was originated , nursed and nurtured by Gotabaya Rajapakse going by the communique issued yesterday(21) by its secretary Dilantha Vithanage.

In the last paragraph of the communique it is stated 'irrespective of what I did mostly during the last three years , there is enough clear evidence hereunder pertaining to the efforts made by me to awaken the "Sinhale" national campaign .' In other words , he is admitting the connection he has with the Bodhu Bala Sena blood thirsty campaign.
Meanwhile according to information reaching Lanka e news , the SLFP president Maithripala Sirisena too wittingly or unwittingly has extended support to this barbaric campaign .The sponsorship to this has been given through the weekend newspaper that is run by minister Duminda Dissanayake, the SLFP secretary.
The mainstay of this newspaper is Ruwan Ferdinands a former co ordinating secretary of Mangala Samaraweera who claims that he is of Portuguese origin . Ferdinands became most infamously famous when he betrayed Prageeth Ekneliyagoda who was eventually murdered, by handing over the booklet (to be printed) of Ekneliyagoda which exposed the Rajapakses , to ex defense secretary Gotabaya Rajapakse ( this scoundrel Ferdinands with so called Portuguese ancestry was chased away by Mangala Samaraweera on valid reasons over a year ago)
By now it has come to light , Gotabaya Rajapakse , his advisor major general Hendavithane , Dallas Alahaperuma , Ferdinands and Dilantha Vithanage are the main conspirators behind this anti national terror spreading 'Sinhale' campaign .
Following the revelations made by Ferdinands and Vithanage , it had come to light that SLFP president Maithripala Sirisena and its secretary Duminda Dissanayake have extended support to this communal campaign knowingly or unknowingly. Soon it will be known whether Maithri and Duminda fell into a trap or whether they of their own accord walked into it.
---------------------------
by (2015-12-22 14:37:16)
We are unable to continue LeN without your kind donation.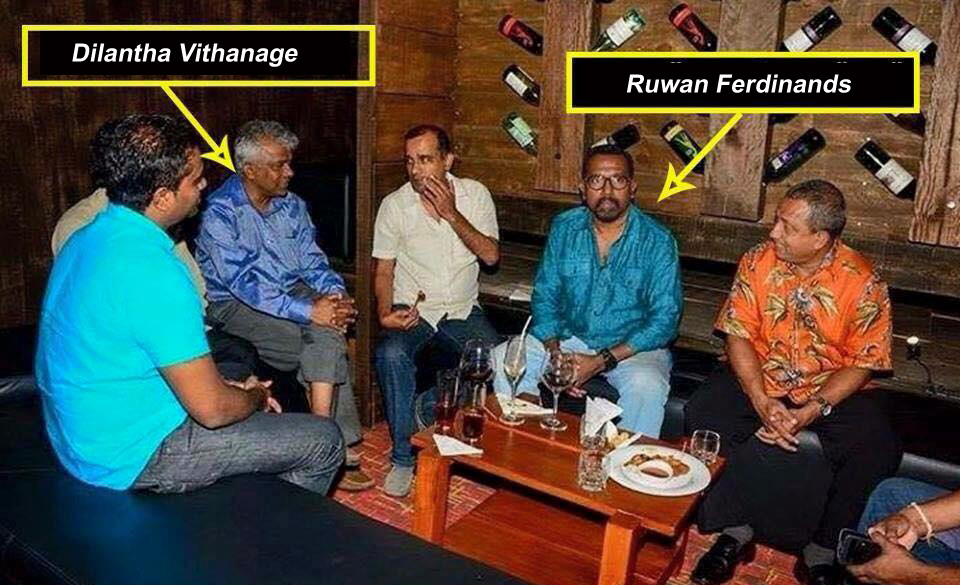 Leave a Reply