How did Namal Rajapakse purchase a Co. for Rs. 125 million when his total income is Rs. 4.1 million? -Action filed against Namal and seven accomplices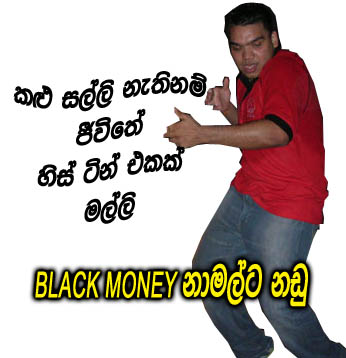 (Lanka-e-News - 10.March.2016, 8.30PM) Failure to explain how a colossal amount of black money was collected had necessitated the FCID to file action against Namal Rajapakse (son of ex president Mahinda Rajapakse) and seven accomplices of his in the Colombo magistrate court.
Action was filed under the money laundering Act against Namal Rajapakse and his accomplices in connection with the purchase of Gowers Corporation Pvt. Ltd. for Rs. 125 million by Namal Rajapakse, which provides services to Air Lanka .
The Colombo additional magistrate Nishantha Peiris who issued an order to freeze four accounts of the Company maintained in banks and financial Institutions also imposed a ban on foreign travel on all the suspects except Namal Rajapakse.
Dr. Ashru Marasinghe who recently disclosed the amount of official income of the Rajapakse family said, Namal Rajapakse M.P. who was not engaged in any other business , had collected only his monthly salary for 61 months , and his total salary during that period is Rs. 4,104,385/- only. Hence, how did such an income earner Namal Rajapakse buy a Company for Rs. 125 million? he questioned.

---------------------------
by (2016-03-10 16:02:02)
We are unable to continue LeN without your kind donation.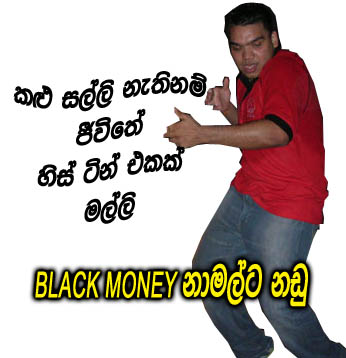 Leave a Reply