Incredible but true ! House rent in Colombo is more than that in London and NY !! SLT chairman's rent US $ 5000 !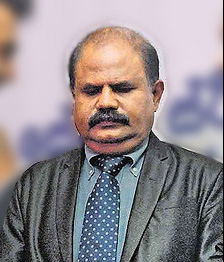 (Lanka-e-News -04.April.2016, 11.45PM) The rents of houses in Colombo had risen even beyond those of London, New York, Los Angeles and Paris .This is confirmed by the rent which telecom -Mobitel chairman Kumarasinghe Sirisena got approved for his residence recently.
It is incredible but true that Kumarasinghe has recently got an allowance of US dollars 5000.00 passed as his house rent through the Telecom Director board. US $ 5000.00 means over 730,000.00 in SL rupees ! More incredible than that is , Kumarasinghe has got this unbelievably high rent approved while he is already collecting millions of rupees as monthly salary from SLT alone.
The rent of a house with three bedrooms in a residential area in London , the capital city of U.K.is about sterling pounds 2000.00 (US dollars 2850.00) . In New York , U.S.A . too the rent is about the same .Even in Los Angeles where Hollywood film stars reside , the rent of a three bed room house does not exceed US $ 3000.00. In the circumstances , Kumarasinghe Sirisena collecting a sum of US dollars 5000.00 as his house rent is most rudely shocking .
It is Wegapitiya the pro MaRa crooked businessman friend of Kumarasinghe appointed as director by Kumarasinghe himself who had proposed this to the Director board that this payment shall be made . When the Malaysian Directors were opposing this , it is Wegapatiya the crooked pal of Kumarasinghe who had argued fiercely, and got it approved.
It is significant to note the former chairman of SLT, Nimal Welgama on the contrary did not collect even his salary , let alone house rent. It is the already burdened customers paying telephone bills across the country who would have to meet the mega house rent and mega salary expenses of Kumarasinghe. If there are more patriotic Welgamas there would be fewer traitors like Kumarasinghes. Unfortunately , the climate in SL favors Kumarasinghes , not Welgamas for inscrutable reasons.

Maithripala Sirisena fulfilled his promise he made before he became a president that he would not make the Temple Trees or the presidential house as his residence , and would continue in his ministerial residence ( after a few alterations to it at his request). While he is conducting himself with the simplicity of an ordinary individual , his younger brother who is just a chairman of an Institution collecting such inordinately high rent at the expense of public funds is most despicable , abominable and reprehensible.
It is worthy of note though the people toiled to appoint Maithripala Sirisena as the president of the country , they did not appoint Kumarasinghe Sirisena as the chairman of SLT. During the presidential campaign of Maithripala Sirisena , his brother Kumarasinghe Sirisena was nowhere around and never on the scene . He was in the den of Rajapakse crooks. Not only Kumarasinghe , even his bosom pal Wegapitiya of the same ilk was also in that den. Hence , it is possible that these grabs and greed are prompted by the Rajapakses, because based on our inquiries , president Maithripala is unaware of this mega rent approval .

No matter what , let us remind president Mathripala Sirisena that it were the brothers of ex president Mahinda Rajapakse who led the ex president to his doom and despair. At the same time let us also advice Telecom minister Harin Fernando not to fix his gaze on the google balloon and keep looking up. It is high time he looked intently into the gobbling up of SLT funds by the present chairman. If Harin is unable to control or curb the treacheries and perfidies of the chairman , he is not worth his salt , and his portfolio is not worth a cent .

---------------------------
by (2016-04-04 22:48:22)
We are unable to continue LeN without your kind donation.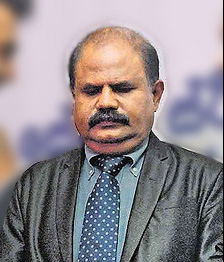 Leave a Reply