Panama exposure :How did ex chairman of CEB Amarapala amass so much wealth? Is it Champika's illicit commissions? Name list herein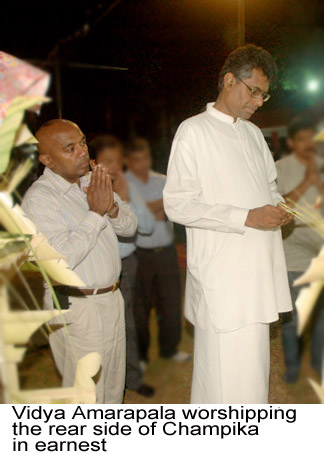 (Lanka-e-News -10.April.2016, 11.55PM) With the exposures following the Panama papers alias 'Panama exposure' which triggered a storm of controversy world wide , and after the information regarding the hidden wealth of illicit earnings coming to light, the finger is pointing at minister Champika Ranawake since the name of Vidya Amarapala is in the list of Sri Lankan names.
Based on the revelations of the legal firm 'Mosek – Fonseka' which kept the information hidden of the wealthiest individuals in the 'Panama exposure,' there are a number of popular Sri Lankan businessmen in the Sri Lankan name list . In that name list below the name of Race by race magnate Jagath Sumathipala is that of Vidya Dilruk Amarapala alias Vidya Amarapala .
It is no secret that Jagath Sumathipalas have more than enough earnings to conceal , but that is not the case with Vidya Amarapala.
Vidya Amarapala is a very close and long time friend of minister Champika Ranawake . The latter after becoming the minister of power and energy at that time , appointed Vidya Amarapala as the chairman of the Electricity board. Prior to that Amarapala was not a businessman . Besides before or after that he never held any post in a State Institution.
In the circumstances , how did Vidya Amarapala come by so much enormous wealth so as to conceal that with the 'Mosaic Fonseka'legal Firm ? On the face of it these are the inordinately large illicit commissions he had earned while he was the chairman of the electricity board. If that is so, could that have been done without the knowledge of Champika Ranawake ? Or , are those the illicit commission earnings of Champika Ranawake when he was the minister in charge ?
It is best if the government of good governance conducts a probe into this and provides answers . Champika Ranawake who wears spotless white attire and parades as a patriot must also furnish an answer before his white attire gets discolored and prove that he is not unworthy of his white spotless attire .
It is also paramount that the hidden assets of all those whose names are concealed in the Panama papers be put under the microscope and investigated .
Below is the name list of Sri Lankans whose names came to light following the Panama papers exposure
Ahmed Ismail Hossain
Akhter Mahmud
Aliakber Saifudeen Jeevunjee
AQUA-PACKAGING LIMITED
Arthur I Senanayake
Balendra Krishan Niraj Jayasekara
Chandrajith Saman Kalyana Jayamaha Jayamaha Hitihamilage
Chandrajith Saman Kalyana Jayamaha Jayamaha Hitihamilage
Chandru Swamidas Jagasia
CHRISTIAN FERDINAND FUHRER
Daniel Ortiz
Dimitry De Wansa Wickramaratne
Duminda Mahali Weerasekare
Ejaz Chatoor
Esufally, Bilquis Imtiaz
Esufally, Imtiaz Abidhusen Hassanally
Farida Jeevunjee
Hasan Mahmood (Raja)
Imran Aliakber Jeevunjee
Janki Jagasia
Jayawardane Welathanthirige Shilanth Boteju
Jennifer Kathleen Senanayake
Kaluachchigamage Avanthi Kumara Jayatilake
Khandaker Moinul Ahsan (Shamim)
Kishore Hassaram Surtani
LASITHA GAMINI ATTYGALLE
Mohamed Ishan Gaffoor
MURTAZAALI ABIDHUSSEN HASSANALY ESUFALLY
Nilan Abeywickrama
Niranjan Mendis
Niranjan Sunil Oswald Mendis
Omprasadham Kanapathipillai
Rohan Albert Ignatius Gomis
Sanikh Networks Limited
Sanjay Vijith Anthony Perera
Senaka Dunuwille Senanayake
Sharecorp Limited
Sharmila Wahab
SHYAMALI CHAMPIKA EDIRIWEERA
Somasundaram Mukunthan and Anne Christine Mukunthan
SURENDRA EDIRIWEERA
SURENDRA EDIRIWEERA & SHYAMALI CHAMPIKA EDIRIWEERA
Tushan & Dhammeswari
Tushan Harsha Mendis Wickramasinghe
UDU WATHUWAGE JAGATH PRIYA ANURA SUMATHIPALA
Vidya Dilruk Amarapala
---------------------------
by (2016-04-11 12:58:39)
We are unable to continue LeN without your kind donation.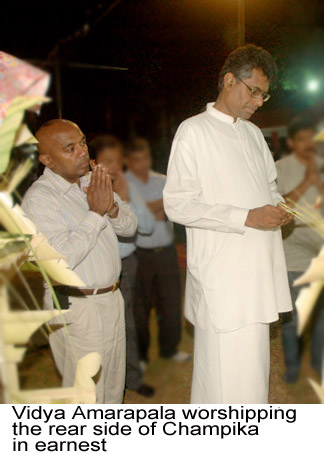 Leave a Reply