'Piththala junction bomb was orchestrated by Gota ' More evidence surface in support of Fonseka's statement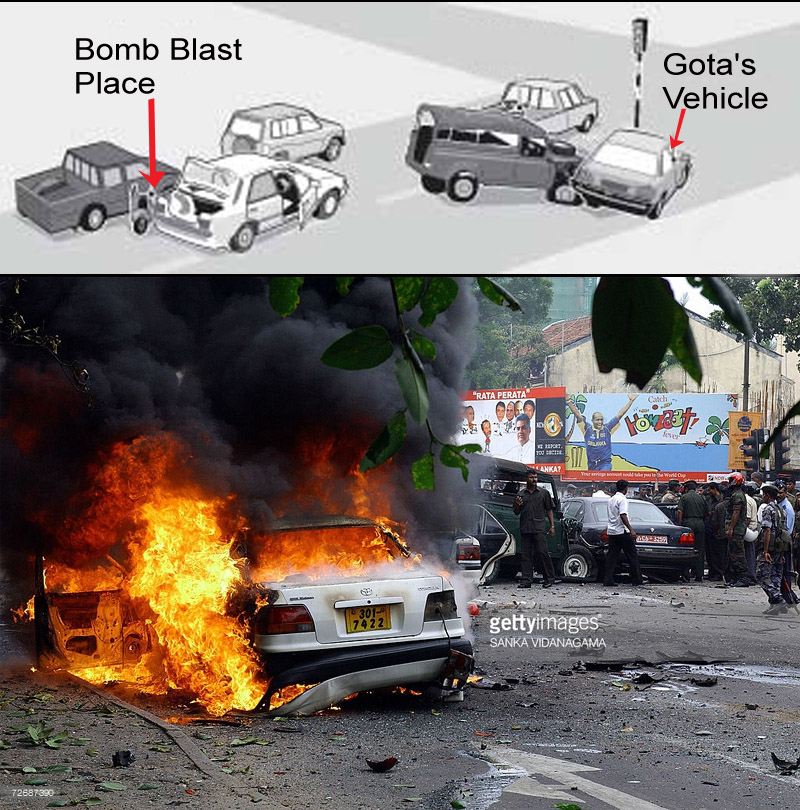 (Lanka-e-News -05.May.2016, 3.30PM) In support of the statement made by Minister cum Field Marshal Sarath Fonseka in parliament on the 3 rd, that the bomb attack on ex defense secretary Gotabaya Rajapakse at Piththala junction was planned and orchestrated by Gotabaya himself , further evidence have surfaced , based on reports reaching Lanka e news inside information division.
Fonseka said, the terrorists would not explode a bomb 25 meters away from the target , and they are not that stupid to attack a vehicle that is immune from bomb attacks. In other words the bomb had exploded 25 meters away from Gota's vehicle.
Based on reports reaching Lanka e news inside information division , in the bullet proof vehicle Gota was travelling on the day of the incident , there was a gas mask (face protective gas mask ) though he does not usually carry such a mask in the vehicles he travels. But on that day , he had carried it. Moreover, no record of that gas mask has been made in the VIP check list
It is the responsibility of the security personnel who are detailed for duty in respect of every VVIP to keep a record of all the security equipments in the VVIP's vehicle when he travels. Its named as 'VIP check list'. Yet the gas mask that was found in the vehicle of Gota on the day of the incident had not been recorded in said SIP check list

It is deducible from this ,on that day Gota was aware and secretly had been prepared for the bomb attack. In this context , an investigation shall be launched following the lead in the exposure made by Fonseka .
Lanka e news hereby urges others too to furnish any information they have in regard to this incident to Lanka e news in the national interest . Lanka e news also assures all such information will be treated with strict confidentiality.
---------------------------
by (2016-05-05 10:01:20)
We are unable to continue LeN without your kind donation.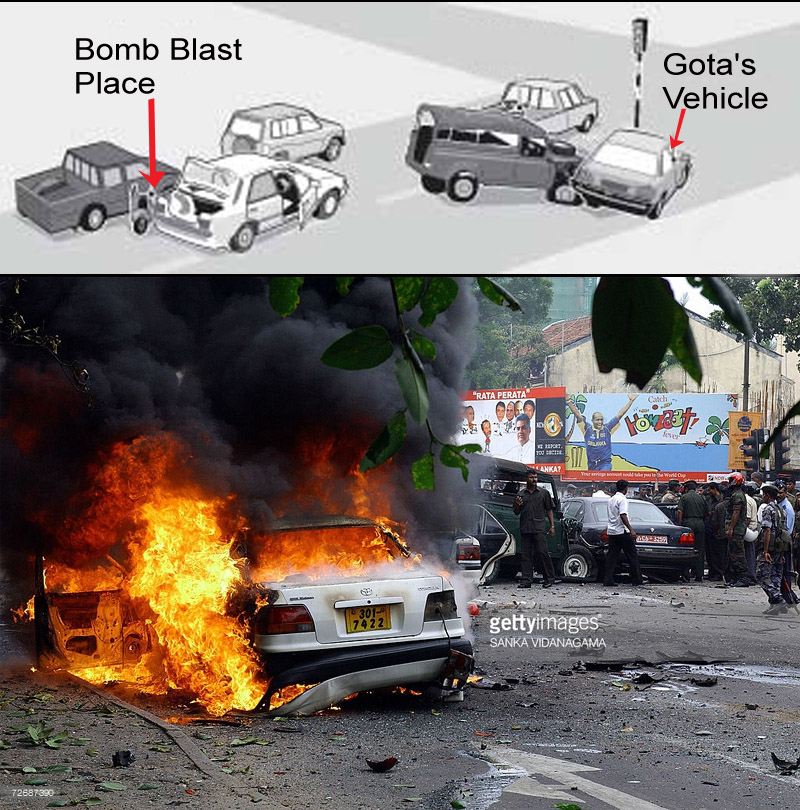 Leave a Reply