Racketeers of 'nefarious decade ' seeking to perpetuate their plunders under good governance government !
– public intently watching SLT chairman and minister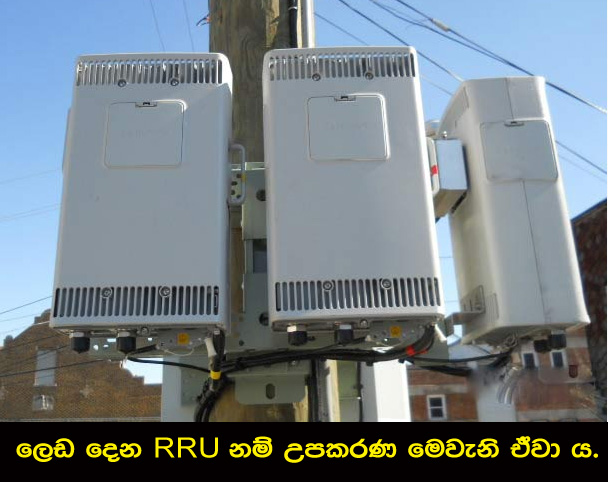 (Lanka-e-News -24.May.2016, 8.00PM) A financial perfidy committed within the Sri Lanka Telecom (SLT) Co. during the 'nefarious decade ' of Medamulana Rajapakses , is instead of being exposed and remedied under the present government of good governance being further encouraged, and is to be perpetuated, based on reports reaching Lanka e news inside information division within the SLT.
If this racket is to be explained in plain language sans technicalities to the people it is as follows :
When the communication technology was entering the 4 G era from 3 G era , the SLT took action to reach the 4 G cable level identified as cable- less 4G LTE (Long term evolution 4 G) by obtaining the necessary gear from ZTE Company . The relevant transaction took place during the nefarious decade. Because the overriding motive was to collect illicit commissions at the expense of national interests , what were purchased were inferior quality materials under the last regime. The RRU communication equipment , that is the Remote Radio Units were of inferior quality and consequently ,they began giving trouble unendingly.
What did the SLT officers involved in this racket do to overcome this ? They handed over the RRU equipments to the crooks to refurbish it. If these were refurbished within the SLT warehouse , the cat would have been out of the bag . Hence these were kept in the ZTE warehouses and refurbished, and mind you it was the SLT funds that were spent to provide these warehouse facilities . The most deplorable and detestable part of this most despicable racket is , in addition to draining away public funds on purchasing low quality goods , the SLT even went as far as to provide the facilities to ZTE at public expense to do the repairs on them.
Though it may seem incredible , it is true that this unconscionable plunder of state funds was not just in thousands but in many millions !!
The SLT out of its funds took for ZTE a warehouse 10,000 square feet in extent located at 188/1 , at Ambagaha junction , Wellampitiya .The agreement No. is L 308/2015 relating to this. The monthly payment is Rs. 85 /- per square foot on behalf of ZTE. That means the total monthly payment made by SLT is Rs, 850,000/-. Along with other payments , about Rs. One million is paid by SLT monthly . All for what purpose ?
It was all for purchasing inferior quality goods by the SLT itself and effecting repairs on them – lest we forget ,these are public funds that are drained away ! What a unique method to make illicit gains at the expense of public funds !. Truly speaking the repairs ought to be done by ZTE Co. but such a clause had not been incorporated in the agreement by these racketeers and fraudsters of the nefarious decade whose gaze had been fixed only on illicit commissions and under hand gains.
Now ,the SLT in order to cover up this whole scam and to safeguard ZTE is paying Rs. I million monthly out of its funds which repair can be carried out in its own warehouse (there is plenty of space in its warehouse!)
The worst part ? this agreement is terminating in May , but hole and corner methods are being resorted to with a view to extend this agreement for a further year .In this connection , the ZTE Co .is indulging the SLT officials beyond anything they are accustomed to in order to get this unscrupulous contract extended -ZTE is arranging foreign tours and other extraordinary pleasure providing activities to them.
Of course this was a treacherous racket that originated under a traitorous nefarious decade , but that does not mean the present much hyped good governance government should also perpetuate that fraud without halting it , and seek to fatten at public expense . At least it is its duty to minimize the losses.
According to reports of Lanka e news inside information division at the SLT , as a sequel to the exposures (and/or for other reasons) made by Lanka e news in the past against the chairman of the SLT ,the latter has stated he is prepared to change from the wrong track he was speeding on ,to the right track .
The chairman had told his friends that he did commit mistakes , and even his president the elder brother was thereby embarrassed . He is therefore going to change his lifestyle entirely , and embark on a new virtuous journey. Incidentally, the minister of SLT too issuing a statement asked for pardon from the people for the foul words that slipped from his mouth in parliament.

In other words , the SLT chairman and the minister have expressed that they have a necessity and a desire to rectify their faults. If that is the case , their words shall be translated into action without swallowing those words like food. They must take concerted and concrete action against perpetuating the past corruption and fattening on them selfishly , hypocritically and unscrupulously , as the people are intently keeping a watch over their actions .
---------------------------
by (2016-05-24 14:40:54)
We are unable to continue LeN without your kind donation.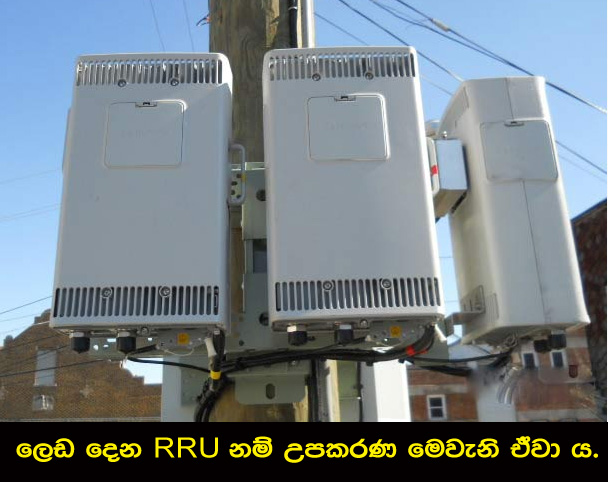 Leave a Reply