The second armory belonging to the army destroyed by fire ! Ammunitions explode ; People within 4 kilo meters evacuated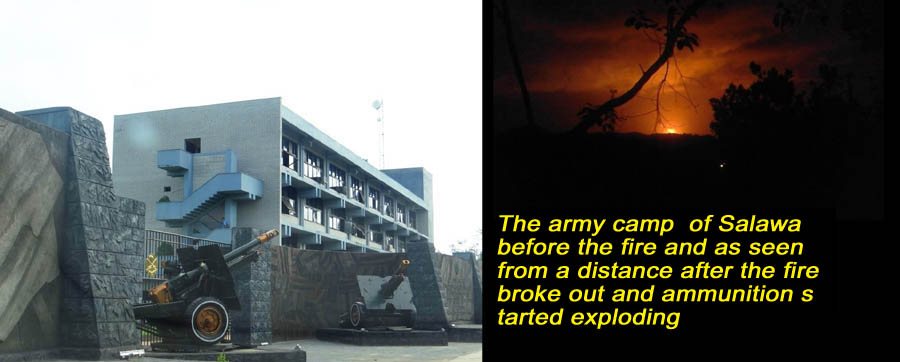 (Lanka-e-News -05.June.2016, 10.50PM) The Kosgama armory , the second armory of the army of Sri Lanka (SL) is in the process of total destruction following a conflagration.
There are two main armories belonging to the army, and one of them is situated in the Kosgama camp hall . In that armory are stored from small to large bullets of T 56 weapons , RPG and Multi barrel .
This evening at about 5.30 p.m. the fire had broken out starting with the small sized bullets, and had gradually spread to the larger bullets in the armory.
It is the SL Army electronic and Mechanical force that is in charge of this camp of the army, and around it are also voluntary forces and a number of service forces. When the fire began to spread to the minor ammunition , the soldiers and army officers have gone from the venue leaving everything.
Even now the fire is raging and the heavy ammunition are heard exploding. This sound is heard to a radius of 20 kilo meters , and the people in the army camp area are evacuating.
Though various rumors are afloat , any damage that is to occur following this fire due to the ammunition within the armory can reach up to a radius of about 4 kilometers , Hence the people in the area within 4 kilometers radius of the army camp are notified to evacuate.
When an armory catches fire , it is not possible to douse it by spraying water or chemicals from the air , and no one can get close , a fire officer with specialized knowledge on fire extinguishing in Britain told Lanka e news.
The army expects the explosions of the ammunition to go on until tomorrow morning . So far there has been reports of one dead body and 2 injurd. Until the explosions come to an end there is nothing that can be done than staying out of it.
---------------------------
by (2016-06-05 17:31:56)
We are unable to continue LeN without your kind donation.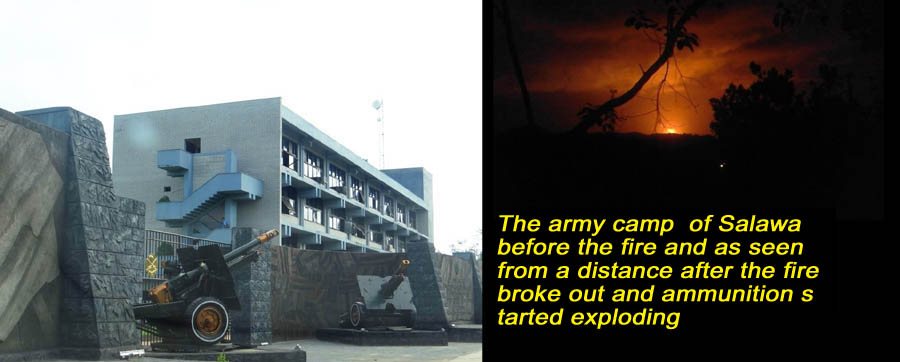 Leave a Reply