Bailout for Basil and Ranawaka who misused 36.5 million, Basil who stepped out from the ambulance heals miraculously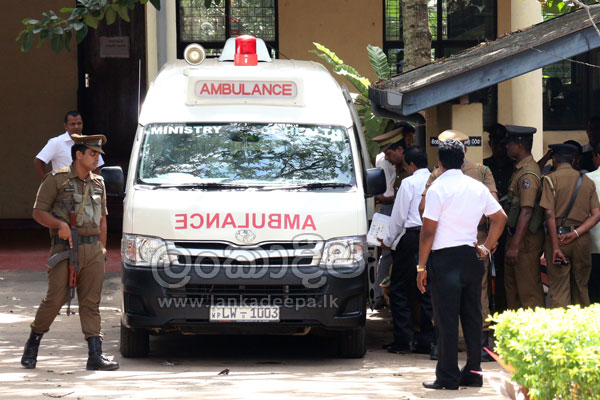 (Lanka-e-News -08.Aug.2016, 11.30PM) The Colombo High Court bailed out former economic affairs minister Basil Rajapaksa who misused and spent Rs. 36.5 million belong to the most poor peoples Divineguma fund to buy GI poles to host flags for his brothers election campaign.
The high court took a revised petition filed by Basil's lawyers when the magistrates court rejected the earlier bail out.
Usually when a magistrate court rejects a bail out for an ordinary person it would take three months time to request for a bailout from a high court but in Basil Rajapaksa's matter it has functioned less than a month period.
Colombo high court judge M.C.B.S. Moraes ordered the magistrate court to bail out Basil Rajapaksa and the former Divineguma director general R.A.P. Ranawaka for Rs. one million cash bail each. As a result the Kaduwela magistrate Dhammika Hemapala bailed out Basil and Ranawaka and extended the next hearing.
Basil who walked steadily last 18th before he was remanded, suddenly fell sick the following day and admitted to a paying warm in the national hospital. He rested his remand in a paying ward and came to the courts in an ambulance. It would be definite the latter will miraculously get well, as soon as he is bailed out.
The heads of the country should know that the people who are fed up looking at this vicious drama of the remand process, subsequently getting sick, getting admitted in the paying ward and getting well as soon as bailed out, are not thoroughly disappointed with Basil and others but with the good governance.
The following is the photograph taken by Lankadeepa when Basil Rajapaksa came in Ambulance to the Kaduwela magistrate.
---------------------------
by (2016-08-09 00:02:33)
We are unable to continue LeN without your kind donation.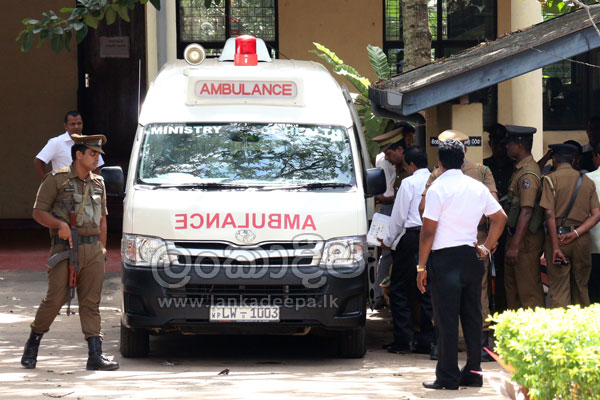 Leave a Reply