14 affidavits against LeN and editor by pro Mara group associated with Wijedasa conspiracy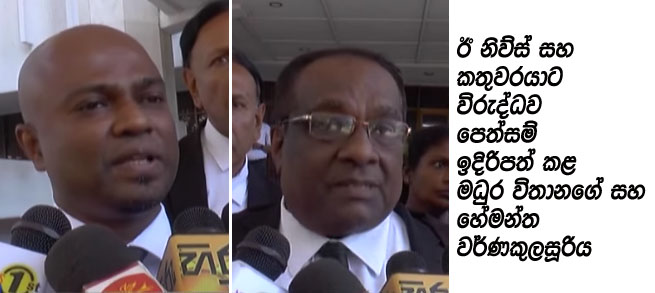 (Lanka-e-News -25.Nov.2016, 8.30AM) In clear proof on which side tie coat turncoat minister of justice Wijedasa Rajapakse truly is , a pro Rajapakse stooge , Madura Vithanage , the former deputy mayor of Kotte ,acting on the statements made by Wijedasa last Friday in connection with Lanka e news and its editor , filed 14 affidavits in the supreme court on the 23 rd , against Lanka e news editor alleging that the latter committed contempt of court .
Unsurprisingly , the lawyer representing this stooge is none other than the most notorious corrupt Hemantha Warnakulasooriya. There is an investigation being conducted by the FCID on a complaint against Hemantha based on charges of financial misappropriation relating to the 'us for ourselves' fund when he was the SL ambassador to Italy during the lawless corrupt Rajapakse reign.
It is unfortunate these 'great pretenders' who were unconcerned then and even did not care two hoots when the courts were functioning as Mara's Kangaroo courts and were being politicized on a scale unprecedented in SL's history, are now agitated based on selfish and ulterior motives.
Lawyer Hemantha who could not save accused Duminda Silva from the gallows in the brutal murder of Baratha Lakshman and three others , despite the clandestine deals he negotiated , and is now thoroughly dejected and depressed , after handing over the petitions said, if the judges do not give verdicts to suit the needs of the LeN editor , they are threatened , and nightmares are created for them .
While saying that , Hemantha informed SC what the judges should do . He instructed them that the petition shall be heard , and Sandaruwan Senadheera be brought back to SL via an Interpol warrant , so that he can be produced before court .

The government which had still not launched an investigation into the arson committed on Lanka e news during the nefarious decade of the Rajapakses, even after it has been in power for the last nearly two years , soon after the announcement of tie coat cutthroat justice minister the notorious double dealer , hastening to file a case against LeN through Hemantha Warnakulasuriya who was appointed by the government recently as a director of the SL Telecom Regulatory Commission, is most intriguing and rudely shocking.
The 14 affidavits submitted against the LeN editor can be viewed by clicking here.
---------------------------
by (2016-11-25 03:39:03)
We are unable to continue LeN without your kind donation.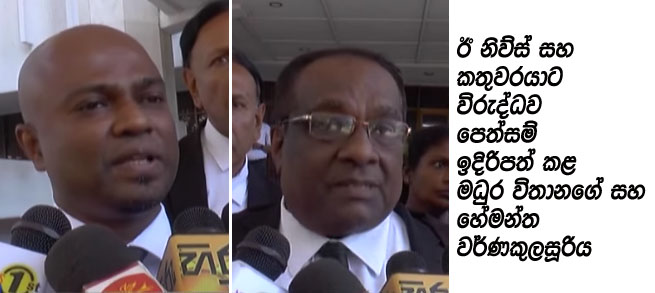 Leave a Reply