I can't believe how our govt. got into this spot as to lead itself to an arrest warrant on LeN chief editor..! -Dr. Harsha (Audio)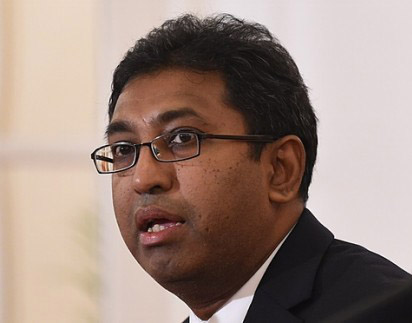 (Lanka-e-News -04.Nov.2016, 3.30PM) It is difficult to understand , how our government got pushed into such a spot owing to which the editor of Lanka e news was ordered to be arrested , and it is impossible to believe this , exclaimed deputy minister of foreign affair Dr. Harsha De Silva while pointing out minister Wijedasa Rajapakse (the architect of this unwarranted and unfortunate situation) has gone overseas .
Dr. Harsha De Silva during a live interview, made these harsh comments in relation to the judicial and political actions taken against LeN and its chief editor .
Dr. Harsha went on to comment as follows :
'I remember the erstwhile despotic government attacked LeN , set fire to it , inflicted immense torment and reduced it to ashes. I too went there to see at that time. Finally their journalist was killed , and LeN was chased out from here.
LeN made a huge contribution to overthrow the despotic regime. I just cannot believe how this government descended to such a spot as to go that far to lead itself to an arrest warrant against LeN editor because I dissociate myself from the views expressed by Wijedasa . I do not believe such an action needs to be taken.
Sometimes based on Democracy , issues spring up, and media too attack . This was best illustrated by the statement made by the Prime Minister in parliament recently – if the P.M. is attacked , he too would attack, he said. But that is verbally only. The people will understand who is right and who is wrong beyond that. With the P.M. it ends there . Instead , that does not go so far as to reach alarming criminal proportions of abduction and killing via white Vans , making arrests, assaulting or murdering. We must therefore be able to bear with patience those criticisms of the media. This politics is that .

No matter the political views , the media has a right to criticize the government . Today , various media are criticizing the government in various ways. All LeN readers know some ministers are coming in for heavy flak from LeN. Ordering an arrest based on what an editor has expressed is something of a vexatious issue to me. LeN has articulated its own views from its side that something unfair has happened. Yet , I am not ready to criticize a court judgment .That should not be done. However , the ministry of justice must think farther than this on how as a government it should deal with the media, Dr. Harsha elaborated.
The audio tape of Dr. Harsha can be heard by clicking hereunder
Discussion was held with medical student M.L.H. Ambepitiya
---------------------------
by (2016-12-04 10:06:01)
We are unable to continue LeN without your kind donation.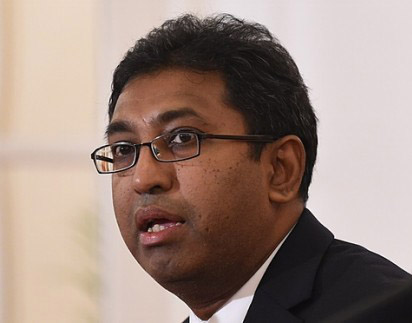 Leave a Reply