Probe into the issuing of Interpol warrant as first step without serving summons on LeN editor- Working Journalists Association requests CJ and JSC.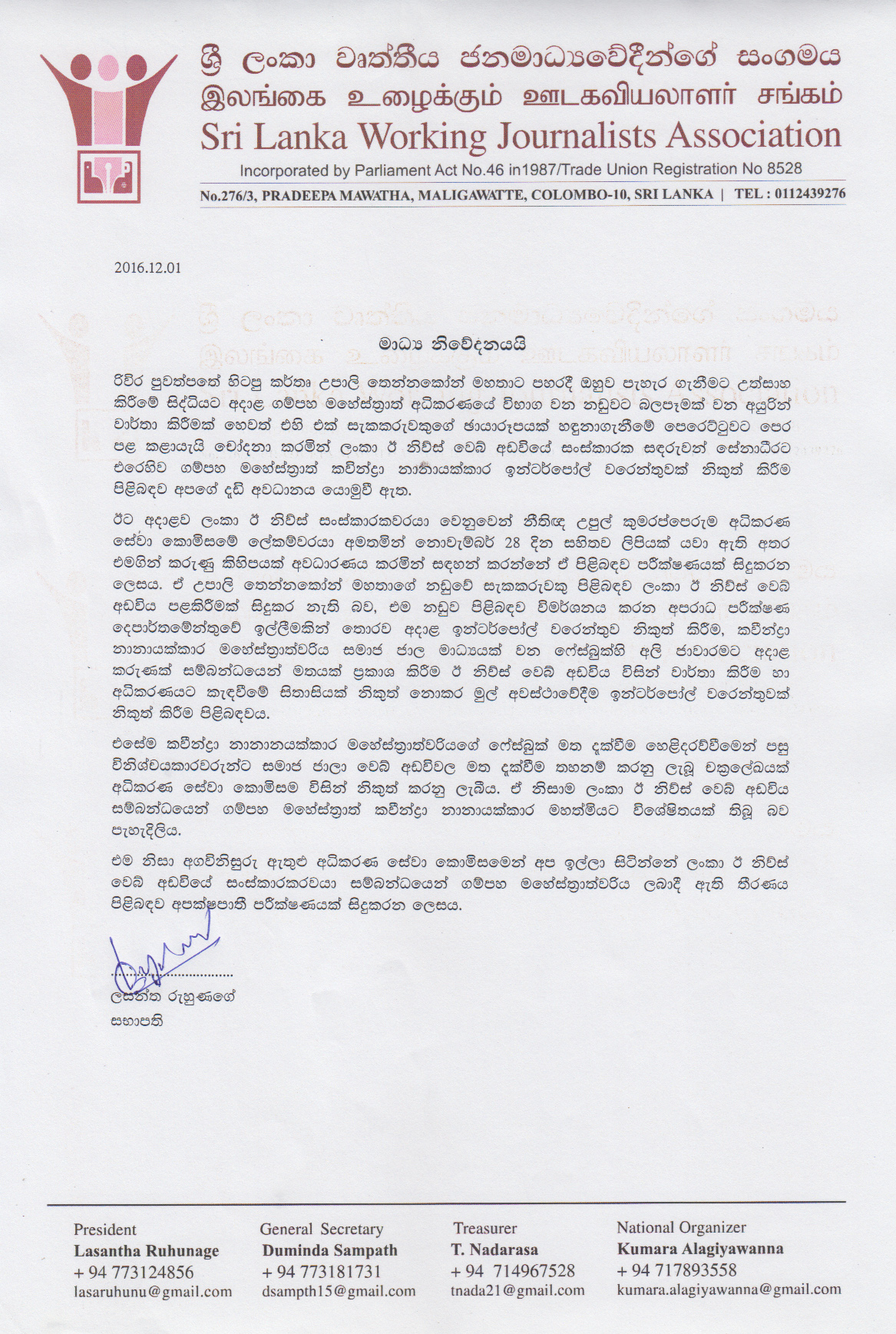 (Lanka-e-News -04.Nov.2016, 3.30PM) A request has been made to the Judicial Service Commission (JSC) by the Sri Lanka (SL) Working Journalists Association to conduct an impartial investigation into the issuing of an Interpol warrant preliminarily without a summons being first served duly on Lanka e News by the Gampaha magistrate, in the Upali Tennekoon case .

The Gampaha magistrate committed this indiscretion in relation to a suspect in the case , based on the grounds that the latter's photograph was published by LeN , when in fact LeN had not published such a photograph.
The full text of the communiqué issued by Lasantha Ruhunage , the president of the Association under his signature is hereunder..
Media communiqué ….
Our serious attention has been drawn to the issuing of an Interpol warrant by Gampaha magistrate Kaveendra Nanayakkara against Lanka e news website editor Sandaruwan Senadheera . In the case that is being heard in the Gampaha magistrate court pertaining to the assault launched on and attempted abduction of former Rivira newspaper Editor, Upali Tennekoon , an Interpol warrant was issued by Kaveendra against LeN editor on the grounds that the photograph of a suspect in the case was published by LeN before the identification parade was conducted, and for reporting in a manner that brings pressure to bear on the trial .
On the 28 th of November , Upul Kumaraperuma , the lawyer for LeN editor spoke to the JSC secretary over the phone and sent a letter drawing attention to a number of facts and grounds , and making a request to launch an investigation in this regard.

This letter pointed out the following :
LeN website had not published a photograph of the suspect in the Upali Tennekoon case ; magistrate Kaveendra Nanayakkara had issued an Interpol warrant even without the CID that is conducting the investigations making such a request ; the LeN's report on an opinion expressed by Kaveendra in the face book in connection with the elephant deal ; Kaveendra issuing an Interpol warrant preliminarily without first serving summons duly ; the circular issued by the JSC banning face book for judges following the comments made by Kaveendra in her face book , and the subsequent exposures thereof.
In the circumstances , it is clear Gampaha magistrate Kaveendra had a special interest as regards Lanka e news website.
Therefore we request the Judicial Service Commission and the chief justice ,to conduct an impartial probe into the judgment delivered by Gampaha magistrate
Signed
Lasantha Rahunage
Chairman
SL Working Journalists Association
---------------------------
by (2016-12-04 10:09:55)
We are unable to continue LeN without your kind donation.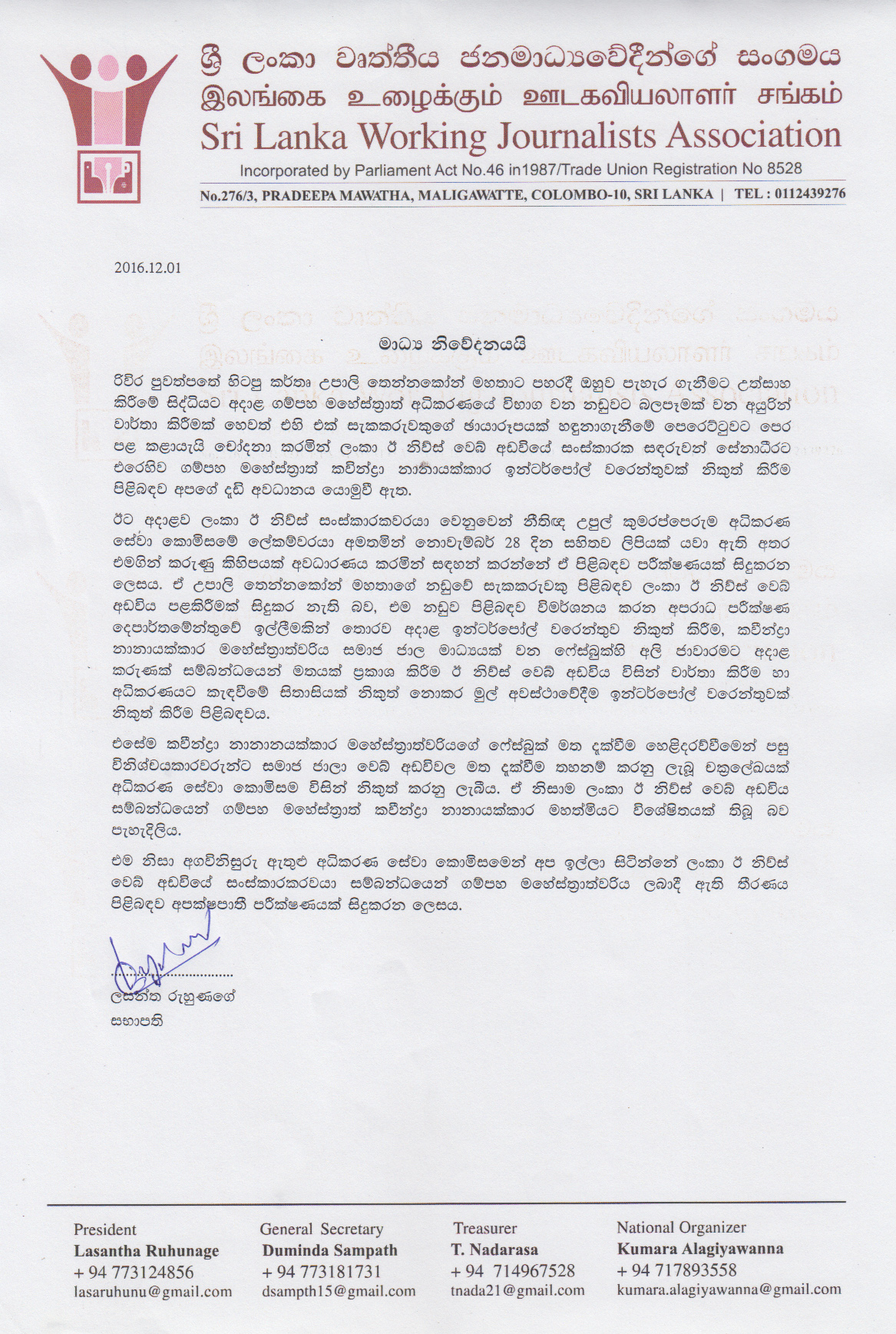 Leave a Reply