Hirunika exposes ruses adopted by criminal MPs to get hospitalized -One M.P. has cashed in on his testicles..!
- Hirunika strips nude the Doctor mafia !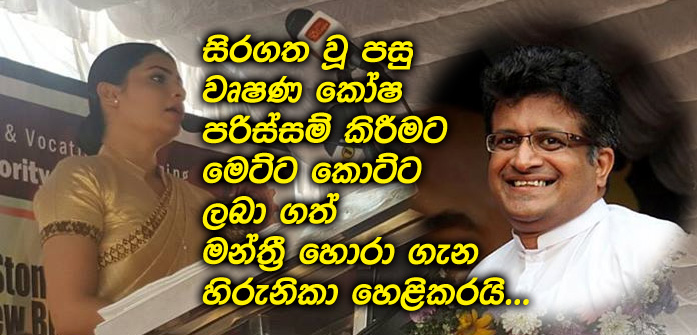 (Lanka-e-News -07.Dec.2016, 11.30PM) While it has become the practice , when MP's are incarcerated to feign sicknesses , and get admitted to prison hospital in order to enjoy all the comforts and pleasures , there was also an M.P. who said he wanted to protect his testicles (rotten?) , and obtained pillows , mattresses and mosquito nets , said Hirunika Premachandra M.P. in Parliament yesterday (06)
When LeN inquired from the prison hospital in this regard , it came to light it was none other than the notorious fraudster Udaya Gammanpila who wanted mattresses and pillows to rest his testicles ( to rock them to sleep ?) . These crooks and rascals would never have had it so good , not even in their homes..!
The corruption and frauds in the prison hospital of the underworld maintained on public funds were exposed by Lanka e news over a long period . LeN also revealed the unhindered corrupt activities of the hospital's chief medical officer and his assistant , Dr. Lakshman Jayamanne and Malintha Warnajith respectively, and today Hirunika also had the misfortune to make these exposures at length.
Hirunika while disclosing how these crooked and criminal M.P.s are resorting to ruses to get admitted to the prison hospital said , one foreign drug peddler by claiming his weight is not enough vis a vis his height got himself admitted to the hospital ; and Duminda Silva who is facing death sentence celebrated his birthday party while being in the underworld prison hospital . She also exposed how Dr. Jayamanne he tried to exert force on a 'party ' woman prisoner to have sex with him.
Hirunika's video footage covering her full revelation is hereunder
---------------------------
by (2016-12-07 19:21:56)
We are unable to continue LeN without your kind donation.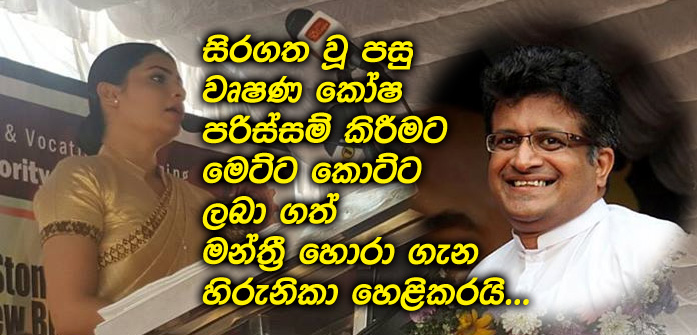 Leave a Reply