Headline news castigates three judges panel as 'enemies of the people !'
- yet none to call it contempt of court in Britain.!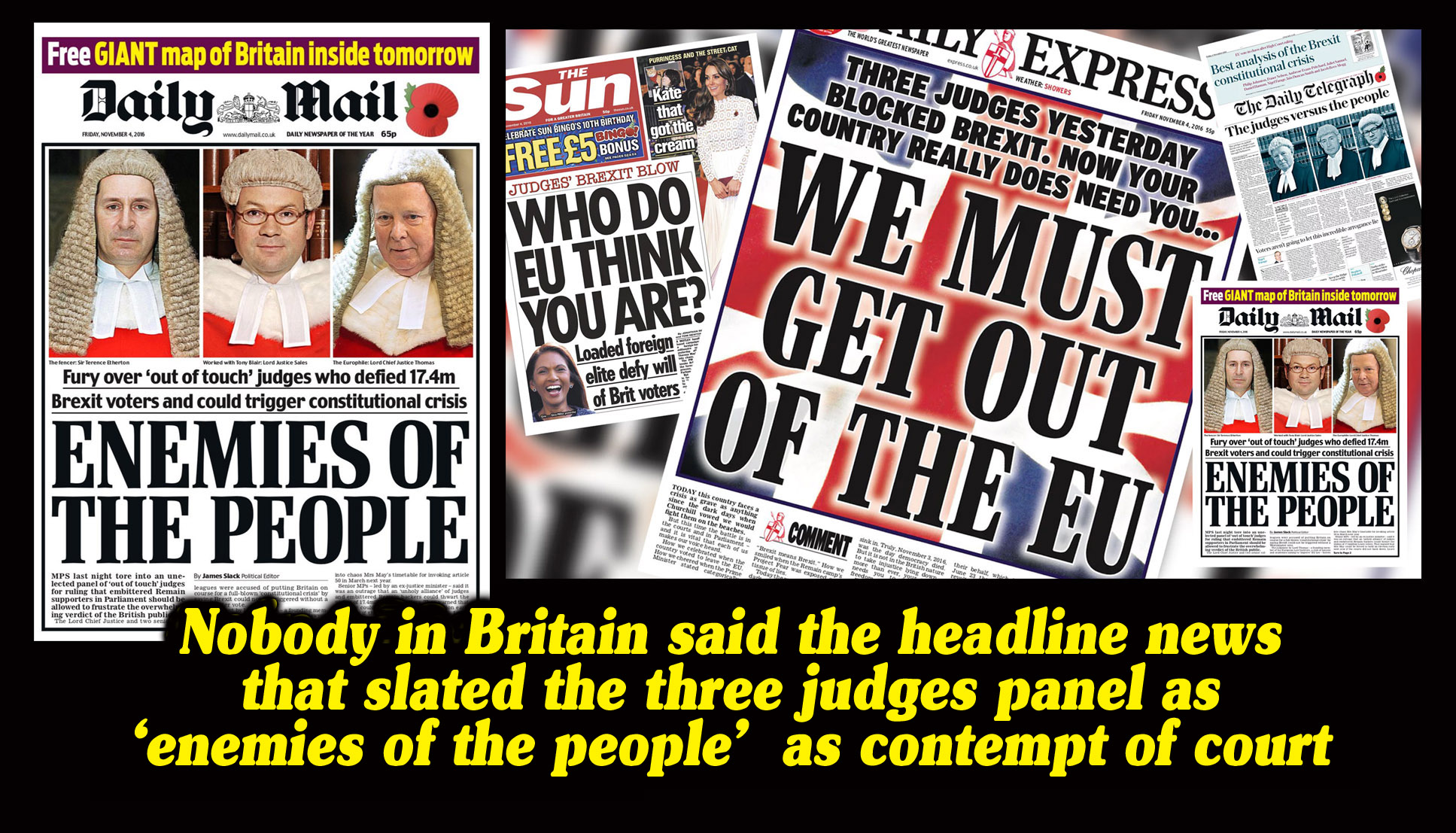 (Lanka-e-News -21.Jan.2017, 11.30PM) A headline news was reported in the Daily Mail newspaper in Britain with photograph of a three judges panel alias 'the three king clan' calling them 'as enemies of the people' printed in large bold letters beneath their photograph.
At the recent people's referendum held in Britain , a majority of the people of Britain voted that Britain shall leave the European Union. The three judges aforementioned however gave a decision against this majority view of the people , and it is owing to this verdict , the Daily express , Daily Telegraph , The Sun newspapers splashed newspaper headlines roundly lambasting the verdict.

(The headlines and photographs published in those newspapers are herein)
It is worthy of special mention , in Britain there were no black coat wearing empty headed cutthroat lawyers to contend that the Daily Mail newspaper committed contempt of court by publishing the photographs of the three judges of a superior court of the country and calling them as 'enemies of the people'.. Britain is also blessed because there aren't illicit scoundrels- maharajas in Britain to invite so called bigwigs to the television channels and conduct a mudslinging campaign against Daily Mail newspaper or its editors.
Just because these scoundrels wear tie and coat ,these cutthroat dummies and zombies cannot become gentlemen.
---------------------------
by (2017-01-21 21:49:20)
We are unable to continue LeN without your kind donation.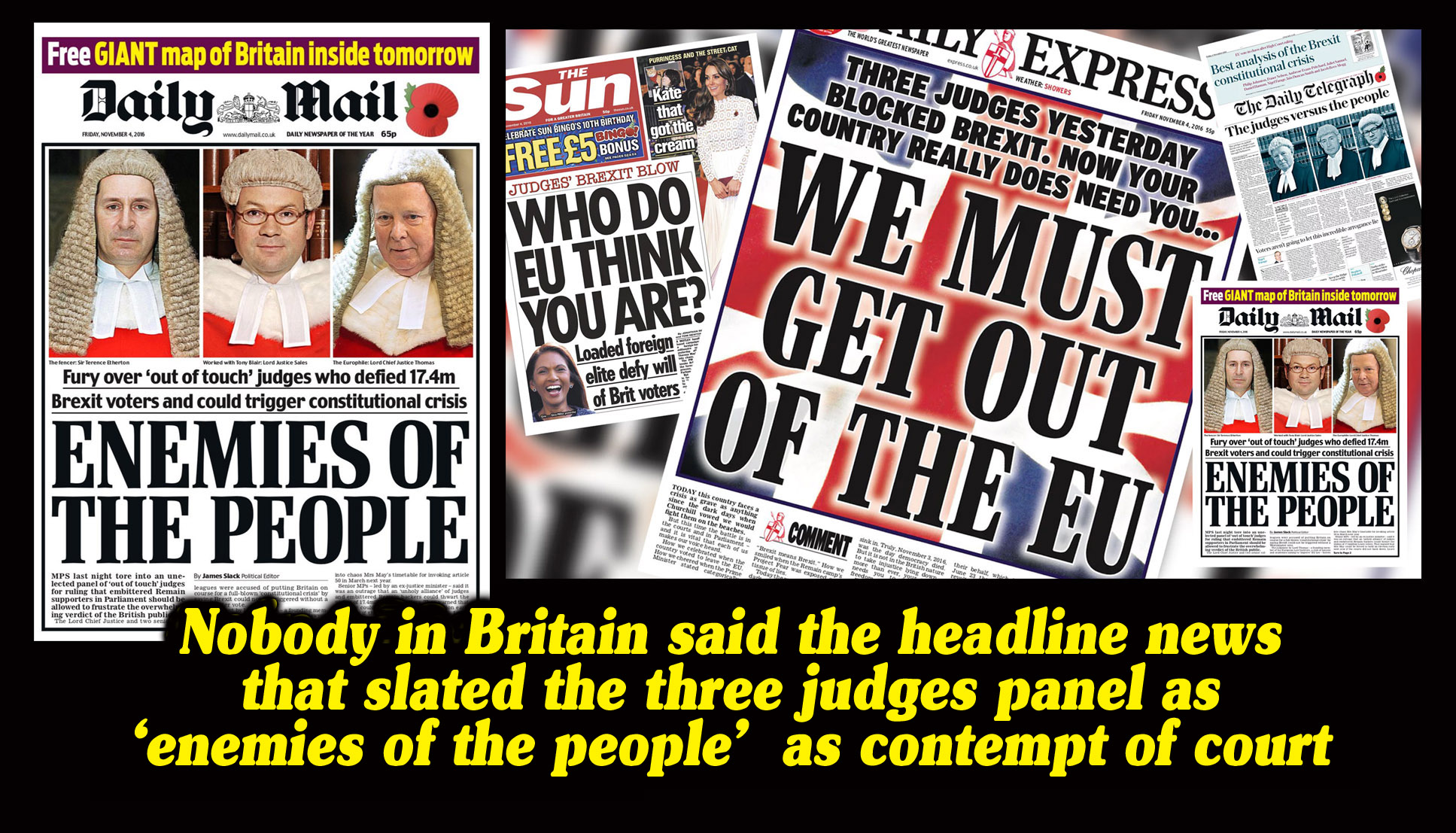 Leave a Reply