Yet another garbage judge to make judiciary stink ! Bandarawela womanizer requests WP officers !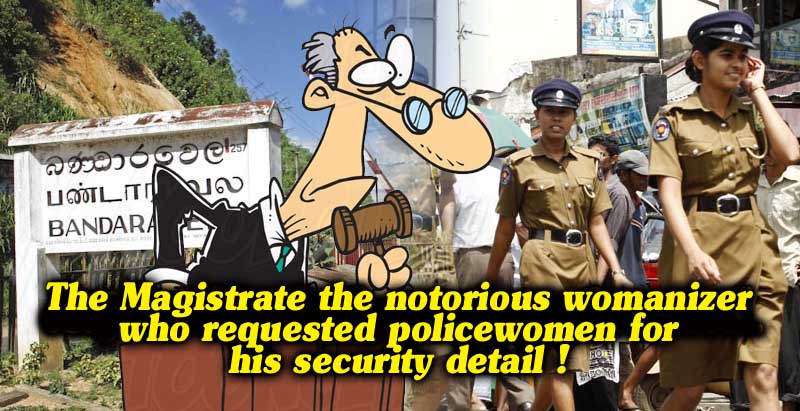 (Lanka-e-News- 30.Jan.2017, 10.00AM) By the appointment of yet another 'stinking' judge the grace and dignity of the judiciary which is already tottering is being made to collapse completely ! The name of this judge is Vishwantha Fernando the chief magistrate transferred recently from Trincomalee to Bandarawela courts.
He is best known as a worst womanizer . When he was the judge at Bandarawela court , he had forcibly held the hand of a lady typist and said , 'your hand is very soft'. The typist who least expected a judge to behave this disgracefully was shocked, and had with difficulty withdrawn herself from the grip . She had then reported it to the Judicial Service Commission (JSC).
Vishwantha's uncontrollable womanizing nature and sex starved habits became most manifest when he requested women police officers for his security detail .When the senior police officers told him that the police department has no provision to provide women police officers for the security of a magistrate , he had replied , at least to provide women police officers to get over the loneliness of his wife.
To the dismay and disappointment of this womanizer , the police had told him even to grant that request , there are no provisions.

Sexually frustrated Vishwantha who was infuriated over the refusal of the police to gratify his 'itchy –scratchy' whims and fancies has thereafter borne a deep grudge against the police. Since that day he had been insulting and berating the police officers openly at every opportunity , based on reports.
In the circumstances , the pro good governance masses that threw out the Rajapakses lock , stock and barrel for encouraging and mollycoddling all the cads , crooks and the corrupt during their nefarious decade are in earnest anticipation of a clean up in respect of the judiciary with a view to punish such rascals at least under the good governance government , now that an independent judicial service commission has been appointed.
---------------------------
by (2017-02-12 14:02:56)
We are unable to continue LeN without your kind donation.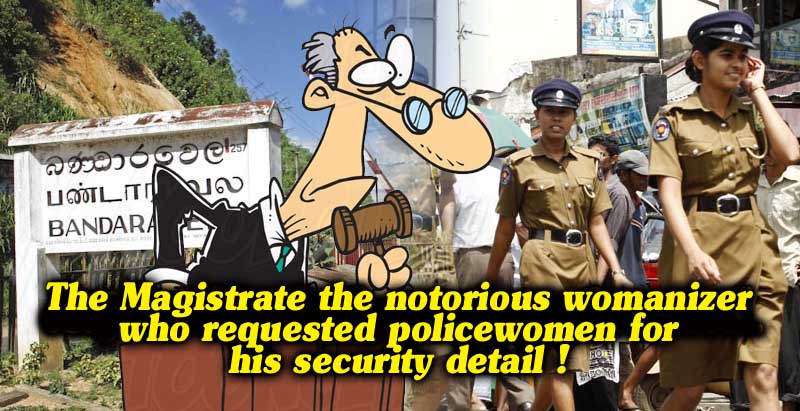 Leave a Reply