Pianos gifted for playing in schools 'played out' by 'Ran Ammandi' – Can you beat that ?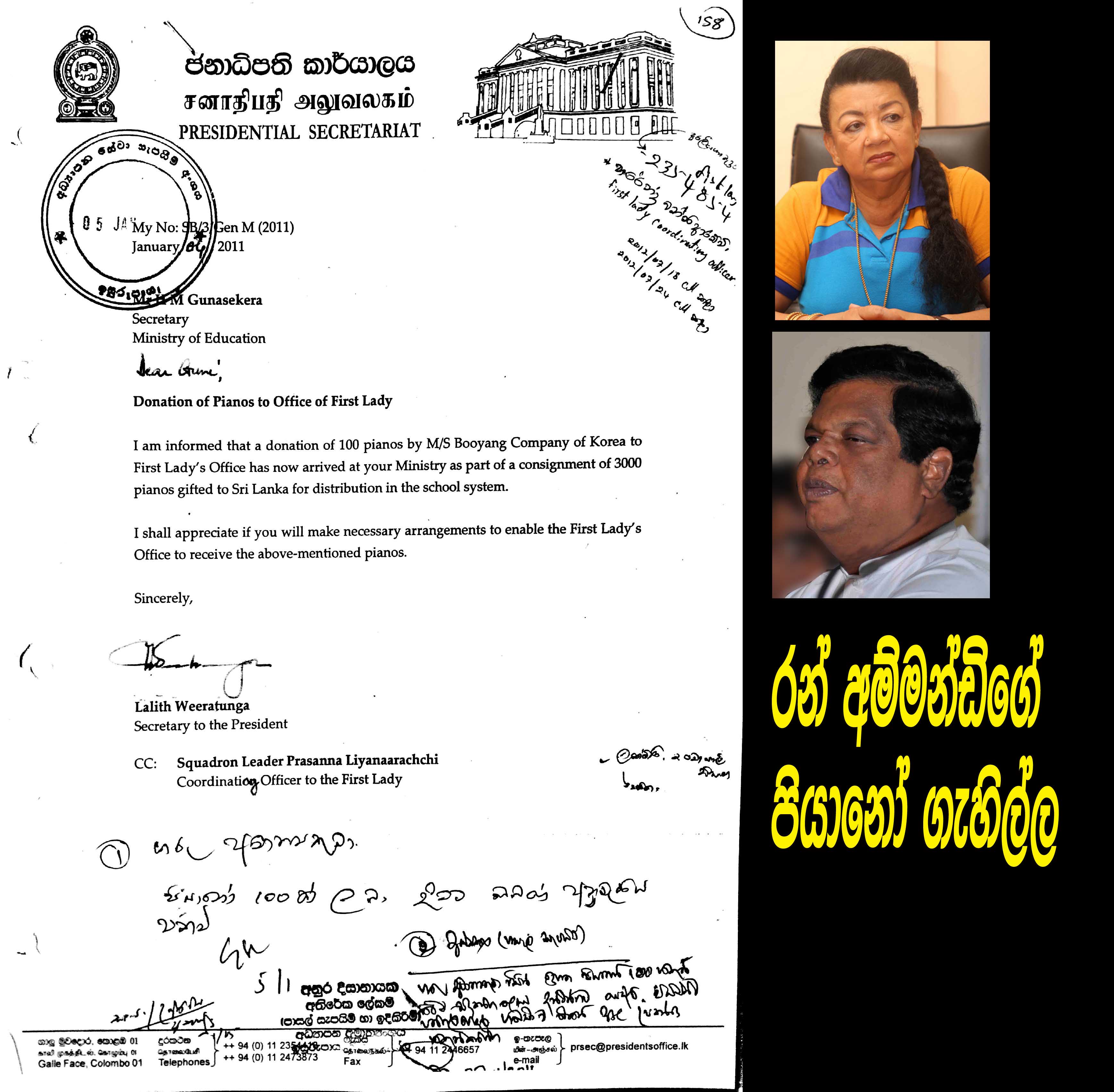 (Lanka-e-News -03.Feb.2017, 6.45PM) During the Rajapakse corrupt nefarious decade , 3000 pianos were gifted by Korea to be distributed among schools. Can you beat that ? of those 3000 pianos , 100 pianos had been robbed by ex president's wife Shiranthi Rajapakse alias 'Ran ammandi' ! All these years we came across women playing pianos . But this is the first time anybody would have come across a woman 'playing out' (robbing) pianos , and mind you , that robbery has been committed by no less a person than the wife of the ex president of Sri Lanka !
What's more ? it is none other than the ex education minister Bandula Gunawardena had given the letter authorizing this unlawful action . The letter pertaining to this 'playing out' is appended. '
This letter reads ' The office of the president's wife' . This is absolutely unlawful for ,wives ( 'women' or concubines ) of the president cannot run an office at state expense. However if the president dies , the widow of the deceased becomes entitled to all the privileges enjoyed by a cabinet minister. Hence , while he is living , she cannot grab those privileges overtly or covertly. Playing the piano is one thing but 'playing out' the gifted pianos is an entirely different thing. This is most deplorable and despicable because this robbery has been committed on the gifts meant for schools, and by the wife of a president of the country of all people while her husband was holding that office and he was the highest in the hierarchy of the country !
This disgraceful robbery committed by a wife of an ex president of the country while her husband was the president and holding that exalted office during his corrupt nefarious era would not have come to light but for fortuitous circumstances- if not for the discovery of a most important letter that was cast aside in the presidential secretariat three years ago !
---------------------------
by (2017-02-03 13:42:35)
We are unable to continue LeN without your kind donation.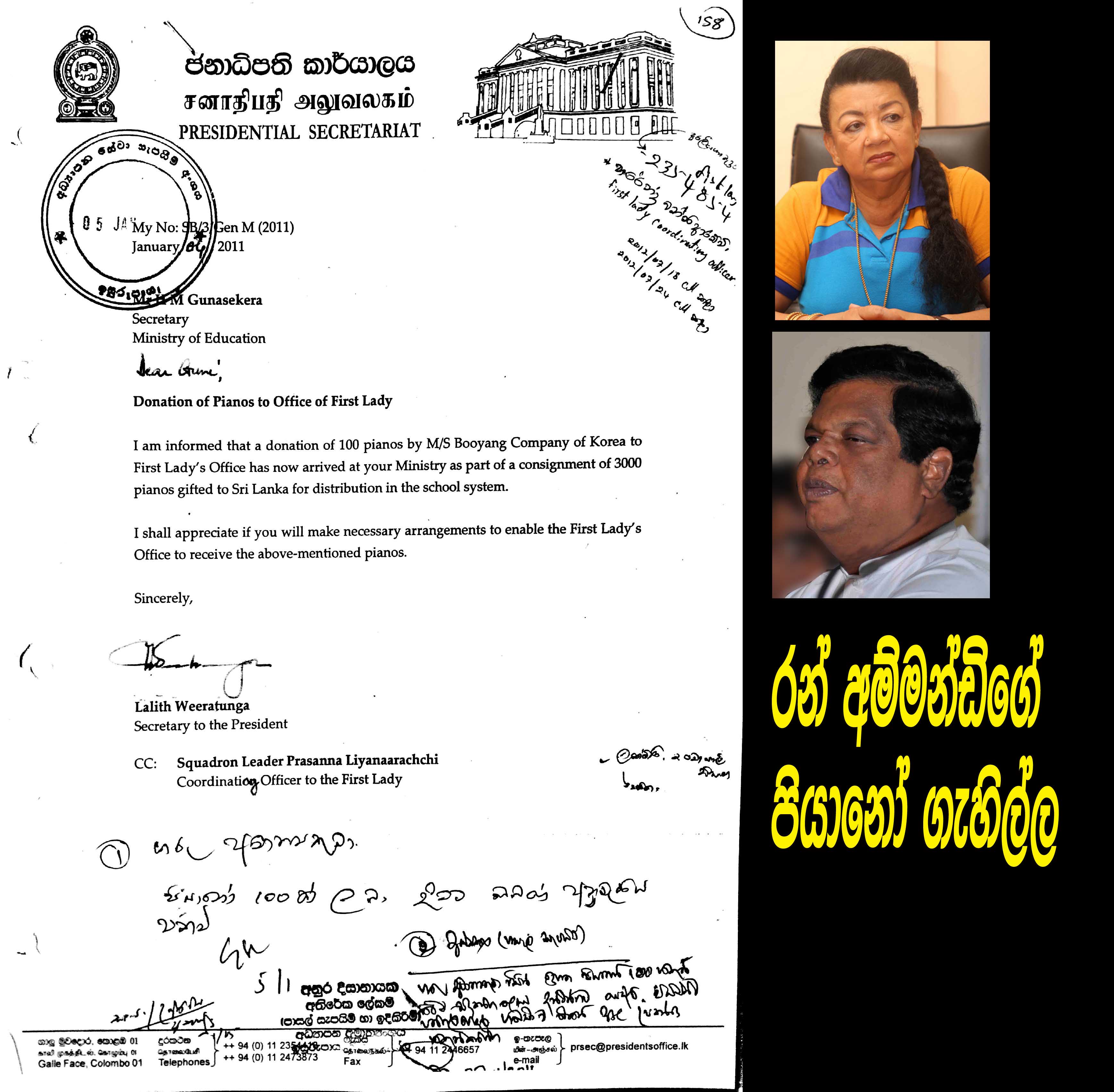 Leave a Reply