Campaign conducted by LeN and pro good governance masses against a most corrupt rascal who swindled the country for 15 years bears fruit !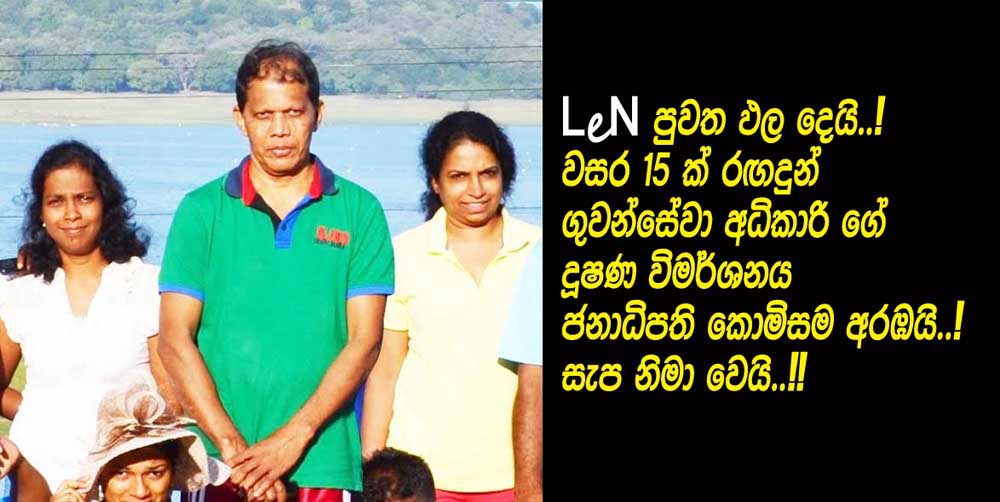 (Lanka-e-News -09.Feb.2017, 6.10PM) The vigorous unrelenting campaign that was conducted by Lanka e news which always champions the cause of the people and makes fearless and frank exposures of crimes and corruption in the best interests of the country , as well as the campaign of the pro good governance masses finally bore fruit. This campaign was directed against a most corrupt scoundrel who while staying put in a government Institution was destroying that very Institution to the detriment of the entire nation!
Chandrasena Nimalsiri the Director General and chief executive of civil aviation authority is the notorious culprit who engaged in a series of crooked and corrupt activities which Lanka e news continued to expose during the past. This sexually frustrated scoundrel was pampering women who yielded to his sexual advances and satisfied his sexual lust . He granted them foreign travel , posts and perks while also most cunningly manipulating and securing monthly salaries as high as several hundred thousand rupees to himself and his stooges. Finally the attention of the government was drawn to the exposures made by Lanka e news.
Based on these revelations the presidential investigation commission has now initiated a probe into the grave corruption ,frauds , abuse of state assets and privileges indulged in by the Civil aviation authority during the past.
The presidential investigation commission has sent a letter requesting to forward all the relevant files within a week relating to the criminal and corrupt activities of Chandrasena Nimalsiri as well as the ministers who aided and abetted the former in his frauds and malpractices , thereby duping the entire country wholesale for so long.
---------------------------
by (2017-02-09 12:57:27)
We are unable to continue LeN without your kind donation.
Leave a Reply