Thilanga enjoys president's patronage through Chaturika's route !
-When Chaturika does, it is right but if Rajapaksha's son does it is wrong !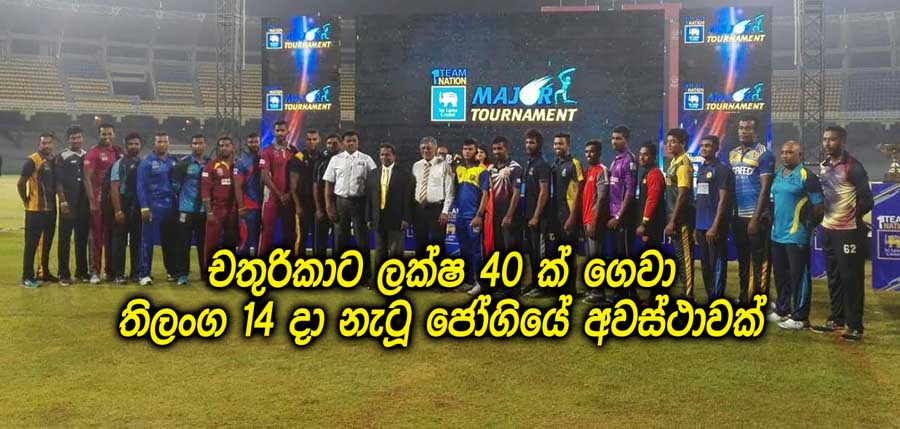 (Lanka-e-News- 17.Feb.2017, 11.30) Yet another villainous methodology adopted by Deputy speaker Thilanga Sumathipala who is guilty of monumental misuse of vehicles and funds of the cricket association while being its administrator , in order to secure patronage and protection of president Maithripala Sirisena became clearly visible at the Kettarama stadium on the 14 th(Tuesday). At the inauguration of the first round of the inter club limited over cricket tournament , a sum of Rs. 4 million was spent on a mad Tamasha wasting funds of the association.
Thilanga the bookmaker who thrives and prospers on the monies spent by the poor race addicts and fleecing them ruthlessly , has no qualms about massively wasting the association funds to secure world wide publicity . The organization of this 'greatest circus show of clowns ' was entrusted to the 'media gang' advertising Co . which was paid a sum of nearly Rs. 4 million in this connection. Interestingly the owner of this 'media gang' is none other than Chaturika Sirisena the daughter of the president of the country.
Earlier on , when the cricket team was leaving for the 20-20 world cup tournament , Thilanga invited president Maithripala and accorded a farewell to the team. On that occasion too Thilanga organized a huge 'circus' show in Colombo, and it was the same 'media gang' of Chathurika that was entrusted with the organizing activities. Thilanga of course like all guilty crooks who are waiting for an opportunity to fawn on the president to cover up their rackets , without any demur paid a whopping Rs. 34 million to Chaturika . The other activities too were entrusted to another Co. 'SHIFT' belonging to a close crony of Thilanga .

Thilanga also does not hesitate to say often that he channels such large funds of the association towards Chaturika's Co. in order to secure the support of president Maithripala.
It Is obvious Thilanga is engaging in all his high handed actions , malpractices and profligacy without let or hindrance , including the chasing away a group of employees of the association who staged a fast for several days ; disallowing cricketers like Sanath Jayasuriya to select players so that Thilanga can keep that under his control ; bringing in his cromies , Shammi Silva , Anura Weerasinghe ,Aruna De Silva , Raveen Wickremeratne , Priyantha Soysa , Bandula Saman Waturegama, Sujeewa Godelliyedda in order to rob the association funds ; giving appointments in the association to a large number of members of his kith and kin sans qualifications ; transforming minister of sports into a puppet dancing to Thilanga's tune , are because Chaturika is under her thumb , and through her he is enjoying president's patronage.
The Vice presidents of the cricket association Jayantha Dharmadasa and K.Manivanan are dumbfounded and behaving like mutes too despite all these glaring misdeeds, profligacy and irregularities of Thilanga because the latter is enjoying the patronage and protection of the president by way of Chaturika.
There is no scheme or system anywhere in which , when Ms. Chaturika does , it is right , and when Rajapaksha's son does the same thing it is wrong !
By a Lanka e news special correspondent
Translated by Jeff
---------------------------
by (2017-02-17 23:14:56)
We are unable to continue LeN without your kind donation.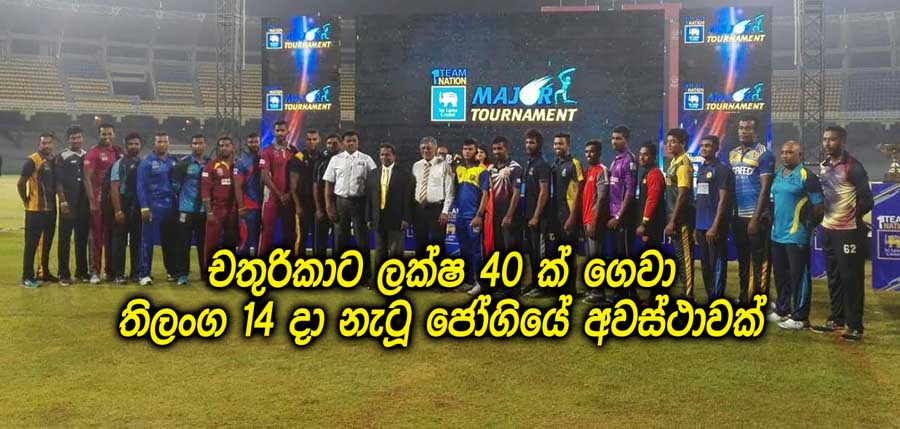 Leave a Reply