S.B tears the threadbare reputation of the hypocrites -Exposes how Padeniya passed E-Bar exam (video) !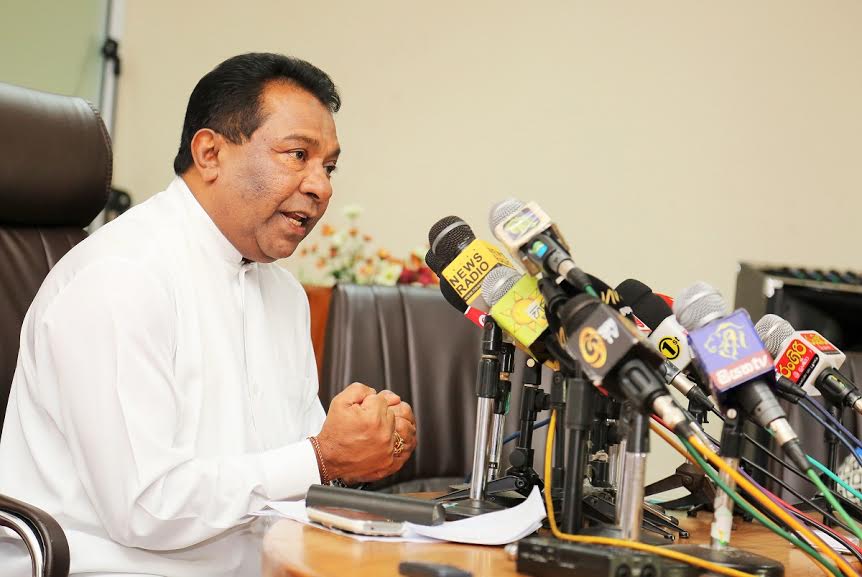 (Lanka-e-News -23.Feb.2017, 11.45PM) It was none other than the Medical Council of Sri Lanka (SL) which proposed that SAITM be registered as an Institution awarding degrees in Sri Lanka (SL) . At that time 9 out of the ten University Dons (professors and deans of faculties) to whom this proposal was presented said in one voice that SAITM shall be registered. If Carlo Fonseka the present president of the medical council is saying , irrespective of the decision delivered by the courts , SAITM shall not be registered , such laws exist in the 'Crows Island' and not in SL, said former minister of education S.B Dissanayake .
It is hoped this sane and sensible explanation of Dissanayake made during a media discussion 21st will make Carlo and his clan wiser though sadder on realizing their idiocy and imbecility despite their literacy.
The minister made copious revelations including secrets while answering questions posed by the media .The minister went on to expose, the GMOA president Padeniya who is so violent and vociferous now and showing 'great concern' for medical standards , passed the efficiency bar exam by pressurizing the Health ministry to lower the pass marks . While the required marks was 50 , Padeniya could secure only 35 marks . It is only by lowering the pass marks to 34 ,Padeniya could succeed.
Indeed , if the actual standard was not lowered Padeniya who is vociferous about medical education standards would not have passed the E-Bar exam .
In India there are about 3000 private Universities awarding degrees.. In Nepal too there are 50 such Universities. Then why only in SL , this has become a lunatics' bugbear ? the minister questioned.
Even the daughter of the registrar of Medical Council studied in SAITM and was in the fourth batch. The daughter of the Dean of the faculty medicine of Colombo Medical College is at Nepal medical College and the daughter of the Dean of the faculty of medicine of Rajarata medical College is also studying in a private medical College abroad , the minister pointed out. The minister also said he is fully aware of the inferior standards (vices) of every one of those who are talking about maintaining superior standards in medical education.
The video footage of the full text of the speech of S.B. who unmasked the hypocrites and tore the threadbare reputation into shreds of those who are talking about maintaining superior standard, is hereunder
---------------------------
by (2017-02-23 20:49:58)
We are unable to continue LeN without your kind donation.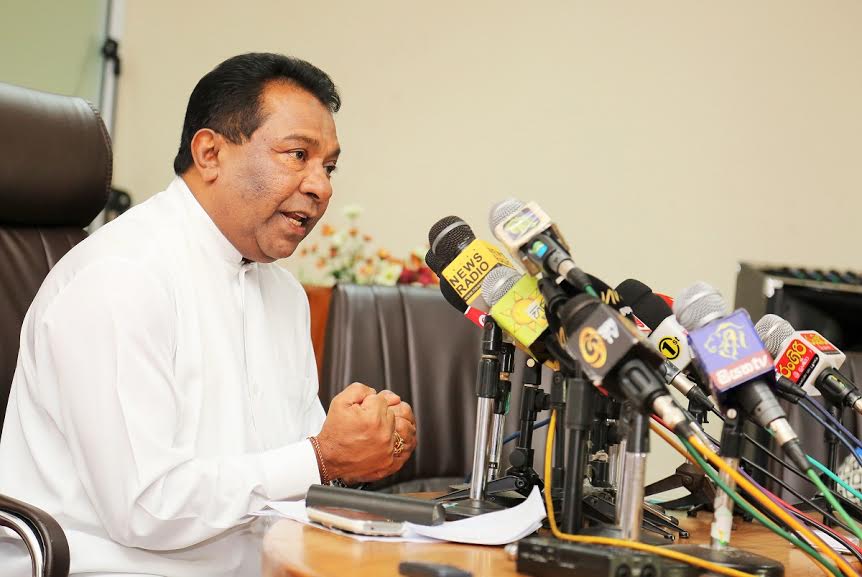 Leave a Reply