''Challenge is against former president Rajapaksa so; it is none of Bandula Gunawardana's business…'' -Finance Minister repeats former president to go to Courts.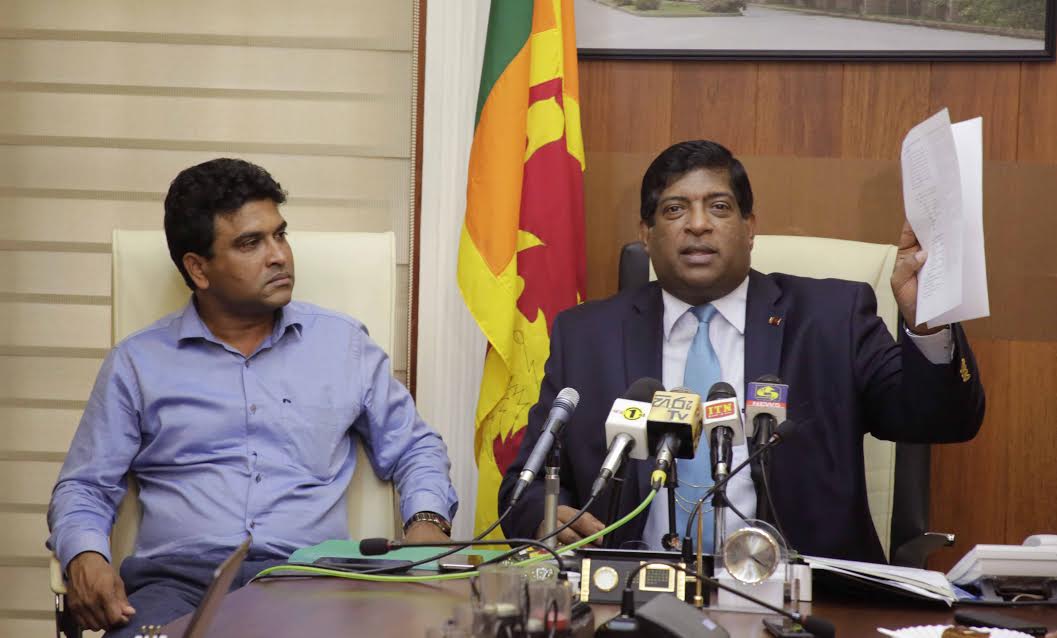 (Lanka-e-News - 04.March.2017, 11.30PM) A former president who has been accused of exploiting the controversial bond issue should go before Court and, his proxies have nothing to do with it, Minister of Finance Ravi Karunanayake reiterated. If Bandula Gunawardana or Emeritus Professor G.L. Peries who held ministry portfolios in the previous government are preparing to go to Court, there is no meaning in the attempt, the minister points out.
Former president Mahinda Rajapaksa said recently that he would take legal action against the allegations that he acted dishonestly in issuing treasury bonds. Responding to his statement, Finance Minister Ravi Karunanayake challenged the former president to go to Courts against the allegations if he has guts to do so. However, MP Bandula Gunawardana stated during a media briefing yesterday that he would go to Courts on behalf of former president Mahinda Rajapaksa. Responding to the statement made by MP Gunawardana, Finance Minister Ravi Karunanayake renewed his challenge to the former president during a media briefing held at the Finance Ministry today (March 3).
Finance Minister Karunanayake expressed his views further in this manner.
"I challenged former president Mahinda Rajapaksa to go to Court if the allegations made against him are wrong. He said he would go. Interference made by Bandula Gunawardana and G.L. Peries to answer the issue on behalf of Rajapaksa would not be acceptable. In the capacity of current Minister of Finance, I did ask the question. Mahinda Rajapaksa, as the previous Finance Minister should directly reply to the question. He was responsible for the signatures which endorsed those gazette notifications. Therefore I repeatedly tell him to go to Courts. But there is no concrete foundation for him to go to Courts so he used different cat's-paws to release various statements", Minister Ravi Karunanayake said.
MP Nalin Bandara also participated in this event.
---------------------------
by (2017-03-04 23:16:45)
We are unable to continue LeN without your kind donation.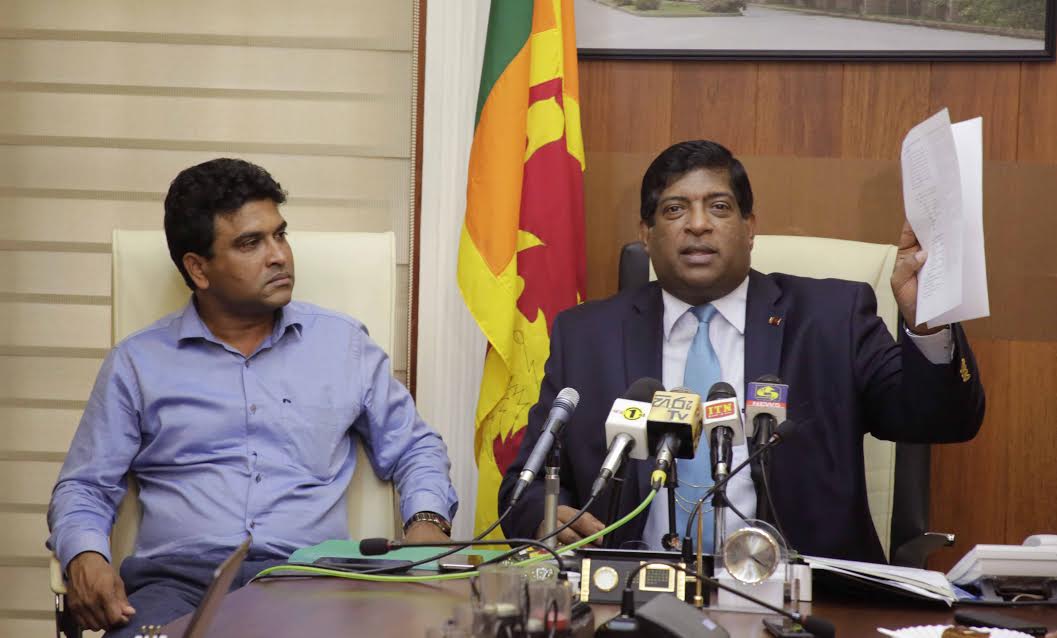 Leave a Reply