President rejects request of Malwatte Asgiriya Anunayakes against the people's mandate to continue with the executive presidency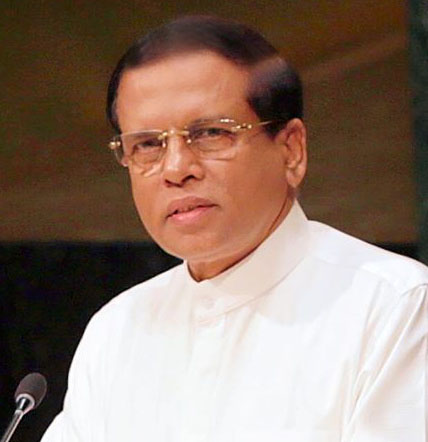 (Lanka-e-News -10.April.2017, 7.40PM) The request made recently by the Ven. Anunayakes (next in command to the Mahanayakes) of the two chapters – Malwatte and Asgiriya ,that the 'Executive presidency shall be continued' was rejected by president Maithripala Sirisena.
Some time ago the Ven. Anunayakes made a request to the president that they wished to meet the president .The president replied , the prelates need not come to meet him , and as the president was scheduled to visit Kandy soon , he would meet them in Kandy. Accordingly , when the president went to Kandy he met them at the President's palace ,Kandy.

The two Ven. Anunayakes and the registrars of the clergy met with the president . During the discussion a letter containing 21 topics prepared by them were presented to the president. The fourth topic among those was : executive presidency shall be continued.
(Various media published these 21 topics differently. Lanka e news however is not in possession of the official letter. Unscrupulous media of extremists published absolute untruths along with photographs of the Ven. Anunayakes saying that was the letter of the Ven . Theras. These reports had no official confirmation of the Ven. Theras ).
In any event the president in reply to the request of the Anunayakes had said , he had given a promise to the people to abolish the presidency , and he cannot therefore dishonor that pledge.
The unscrupulous ,mendacious media without publishing the statement of the president , distorted the true picture , and even reported the request of the Anunayakes as that of the Mahanayakes.
Meanwhile when the leaders of Civil Organizations met with the president and inquired about the request of the Anunayakes, the president elucidated, the undertaking he gave to the people that he would abolish the executive presidency and bring forth a new constitution will be honored , and there will not be any change to that .

' At that very moment I gave the reply to the Ven. Anunayakes' said the president . 'I have no necessity to say, the executive presidency will be abolished each time some individual says something. I will certainly stand by my promise. In order to do that , I need a draft of the new constitution soon ', the president asserted.
The president also requested the Civil Organizations to enlighten and educate the people on the new constitution.
---------------------------
by (2017-04-10 14:30:51)
We are unable to continue LeN without your kind donation.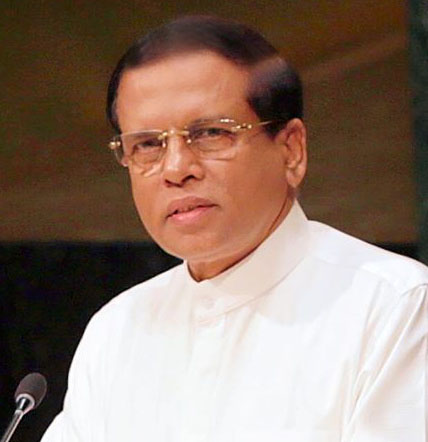 Leave a Reply