Who is the mysterious 'uncle' who forcibly obtained a blood sample of a 11 years old girl and vanished ?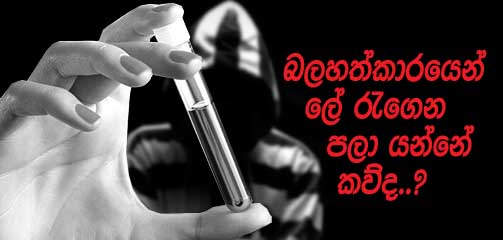 (Lanka-e-News -10.May.2017, 7.45PM) The Kinniya police are conducting investigations into an incident in which an unidentified individual forcibly collected blood from the finger of a 11 years old girl .
Following a complaint made by Noor Lebbe Sadath of No. 03 village , Maharoofnagar , Kinniya on the 5 th (Friday) , investigations have been launched , the police revealed.
"My daughter who returned home after school told me during the interval when she was in the playground , some unidentified 'uncle' who arrived in a car pierced her finger with a needle , and bolted after collecting her blood sample", the complaint of Noor Lebbe states.

After the complaint was made , on the same day of the incident this child was admitted to Kinniya hospital , and later transferred to Trincomalee hospital. Trincomalee hospital medical authority Anushika Raj Mohan revealed to Lanka e news on 8 th evening , the report of the blood sample that was collected in the ward has not been received yet by her , and the girl left the ward on the 7 th.
R.G. Dharmadasa
Translated by Jeff
---------------------------
by (2017-05-10 14:33:07)
We are unable to continue LeN without your kind donation.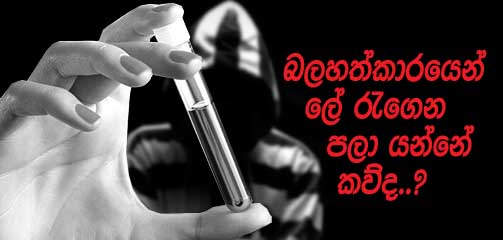 Leave a Reply