Kohilawatte Mosque attacked ! Scourge of mad monk Gnanassara again on the prowl !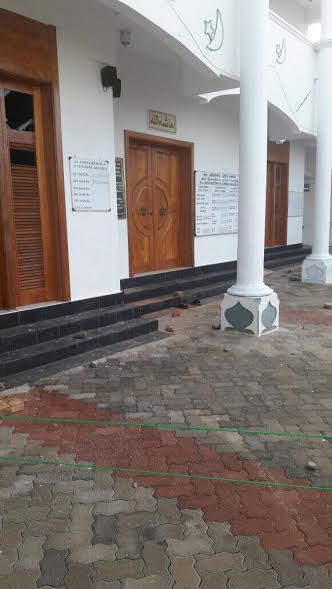 (Lanka-e-News -17.May.2017, 11.30PM) An unidentified group 15th night attacked a mosque, a place of religious worship of Muslims in Kohilawatte , Wellampitiya with stones and missiles causing damage to it .
So far no one has been arrested.
Recently Galagoda Aththe Gnanassara the robed monk who is by now best known for his worst hooliganism and lunacy had gone to Galegodella , and once again insulted and vilified the prophet- the religious leader of Muslims ,and scolded the government politicians with a view to incite religious extremism and create racial tension while urging the people to turn violent against the Muslims in much the same way as he conducted himself during the lawless era of the deposed corrupt Rajapakses who are now deservedly disdained and discarded by the people ( relevant videos appeared on the face book pages of the social media).These violent activities stemming from religious extremism and racism are being promoted with the LTTE defeat commemoration day in view.
If the good governance government does not take prompt preemptive action against mad monk Gnanassara's venom and vengeances targeting minorities , it will sure have to court uncalled for despair, and even compromise lives of innocent people.
---------------------------
by (2017-05-18 01:07:08)
We are unable to continue LeN without your kind donation.
Leave a Reply