SL a comic state ! IQ question paper for graduate teacher selection full of howlers -two legged donkeys have set the papers ?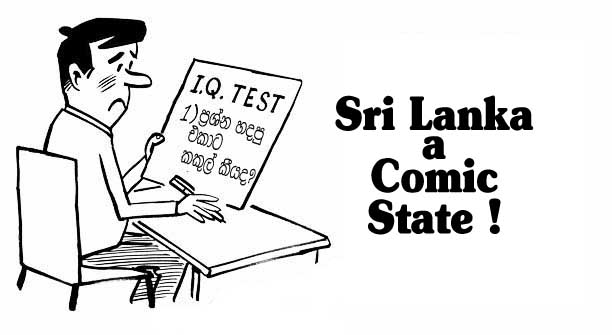 (Lanka-e-News -19.June.2017, 8.30PM) The Intelligence quotient (IQ) question paper for candidates who sat the competitive exam held by government schools in the North on 17 th ( Saturday) to select graduate teachers was abounding with errors and howlers . Hence the candidates who sat the exam had to face dire problems and an injustice had been perpetrated, the candidates alleged.
The candidates said , as most questions were erroneous , answering them was rendered most difficult .
There were a number of grave errors in the mathematical part of the Intelligence test , and there were many printing and grammatical errors . The candidates therefore say , their answers cannot be 100 % correct. The disappointed candidates are of the view the authorities should give due consideration to these issues, and give them marks duly.

A minimum marks of 40 must be secured to pass the exam. But because when teacher appointments are being given , the maximum marks are given preference , they are likely to be deprived of the appointments owing to this mishap, the candidates point out.
The question papers have been initially prepared in Tamil , and translated into Sinhala later . Because of this a lot of vocabulary mistakes and grammar have crept in.

The candidates pinpoint all these problems are not due to them , and hence marks shall be duly given to the candidates who answered all the questions . The attention of the Northern province Governor should be drawn to this injustice , the candidates demanded.

Dinasena Rathugamage
Translated by Jeff
---------------------------
by (2017-06-19 15:14:18)
We are unable to continue LeN without your kind donation.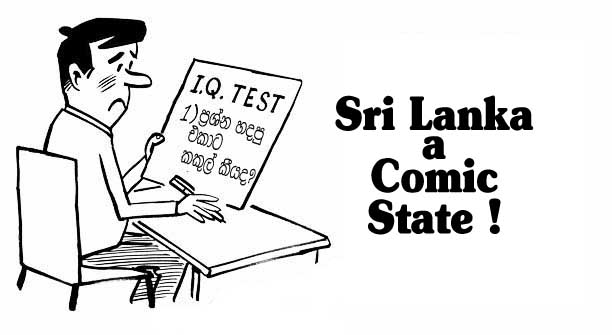 Leave a Reply