Are Sirisena – Wijedasa such fools and obtuse ? asks Dr. Bahu (Video)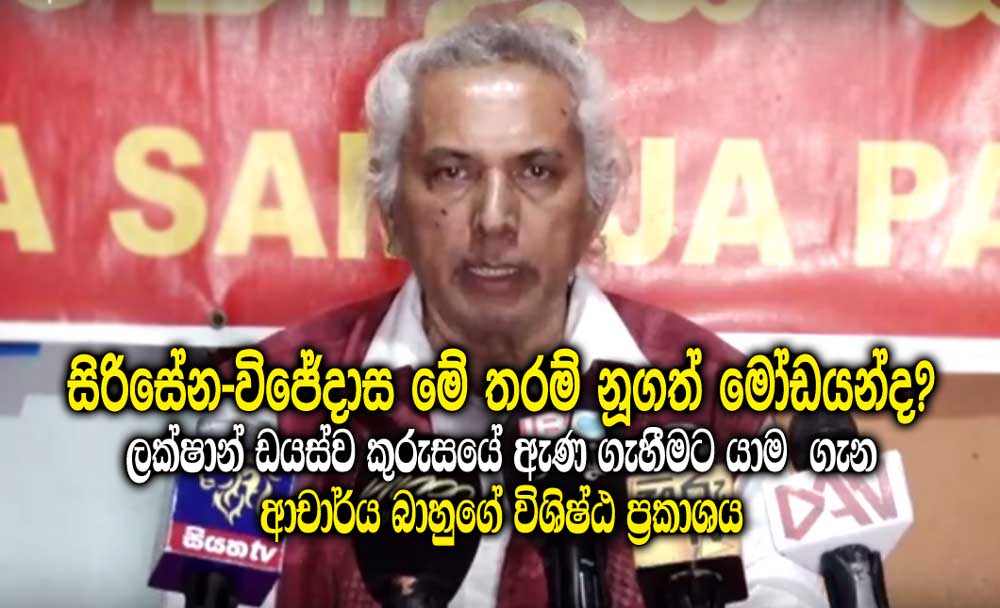 (Lanka-e-News -21.June.2017, 11.30PM) Dr. Wickremabahu who made a huge contribution and worked indefatigably to steer the good governance government to victory, speaking in relation to the issue involving lawyer Lakshan Dias asked , 'are president Maithripala Sirisena and Wijedasa Rajapakse such fools and obtuse?

Dr. Wikremabahu was forced to ask this pertinent question , because even after a valid comprehensive report on the insult and harassment inflicted on the Christian Evangelicans was handed over to the president , the latter without taking the trouble to read it , has taken pains only to inquire about it and its correctness from Rev. Cardinal a Christian representative of the holy Pope , when it is an obvious fact they are opposed to the Evangelicans.
Dr. Wickremebahu rightly compared this moronic inquiry of the president with what took place during the period of Jesus Christ when the Roman ruler inquired about Jesus whether he was right or wrong from the very priests who were against Jesus at that time . Of course the Roman ruler at least washed his hands off by relying on that 'justice', whereas Wijedasa on the other hand , even without washing his own blood stained hands is seeking to stain and splash the government with that cruel blood by trying to 'crucify' Lakshan the lawyer who spoke the truth, Dr. Wickremabahu bemoaned.

This is a gross betrayal of the very democratic struggle in general that was waged to elect the government of good governance into power , and therefore it is hoped the UNP leader will come forward against this betrayal , Dr. Bahu said. While Dr. Bahu is raising a hue and cry here against political opportunist Wijedasa best known as a turncoat cum cutthroat and Maithripala Sirisena , a number of local and foreign organizations for freedom and human rights have also roundly condemned the double speak , double faced betrayals and shameless hypocrisy of Wijedasa Rajapakse who has so far as a minister of the very ruling government best succeeded only in proving he is a rare chameleon in human appearance that can take even the form of a snake under the grass , and a worst failure when it comes to performance of his ministerial duties for which he was actually appointed assuming he is a man with human qualities .
It is the Human Rights Watch which is leading the campaign of the local and foreign organizations that are condemning Wijedasa. It is well to recall it was Human Rights Watch organization that directly and vociferously raised its concerns and opposition against the brutal corrupt Rajapakse regime during its despotic reign.
Read HRW statement : ''Sri Lanka: Minister Threatens Defender of Minority Rights''
The video footage of Dr. Wickremebahu's special statement is hereunder
---------------------------
by (2017-06-22 13:42:20)
We are unable to continue LeN without your kind donation.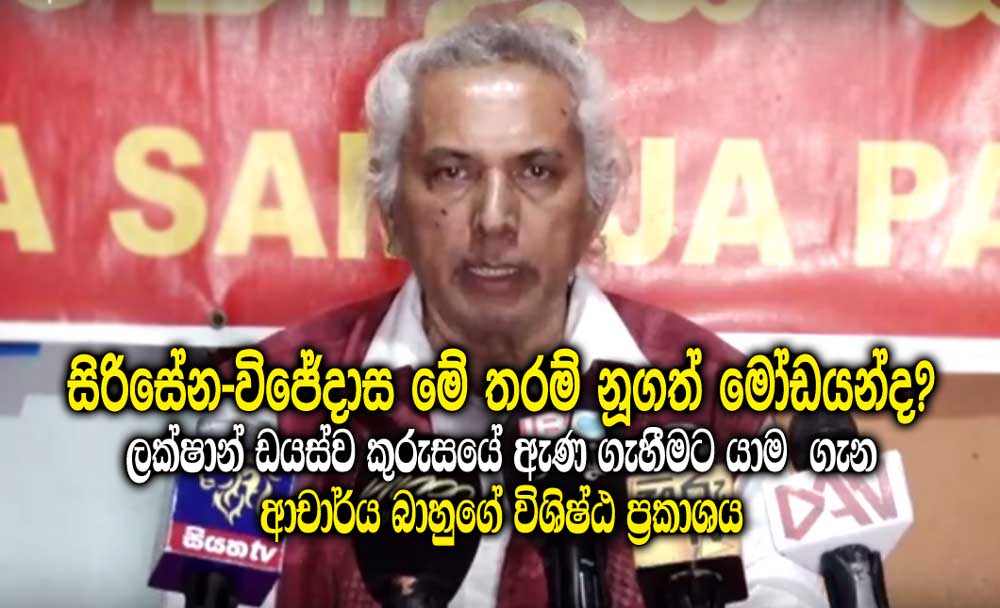 Leave a Reply