Can you beat that ? Doctors bite the hand that feeds them -lay siege to health ministry !
- striking doctors ruthlessly jeopardize lives of patients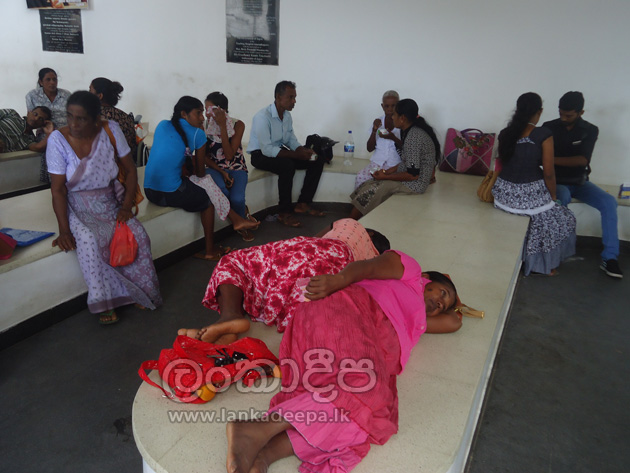 (Lanka-e-News -22.June.2017, 11.30PM) The GMOA (Government Medical Officers association) which is led by Dr. Padeniya and his terrorizing group of medical practitioners proved most shamelessly beyond any doubt that it is a most evil organization which cannot do anything good to the state and the people . This organization through its terrorizing students laid siege to the building of the health ministry for several hours after chasing away the employees ,while the doctors also villainously and vindictively staged a strike this morning in order to imperil the lives of the patients . The strike which was to last a day , was later most cruelly and ruthlessly extended indefinitely after a discussion held this noon. The cruel irony of it all is these doctor villains bit the very hand that fed them by targeting the very ministry which is paying them salaries.
It is the argument of Padeniyas that they had to stage the strike as a retaliatory action against the police baton attack on the students (terrorists) who laid siege to the ministry . This villainous sudden decision was taken yesterday night without giving due notice trampling union traditions and accepted norms. These selfish self seeking doctor mockers commenced the strike this morning Island wide . The helpless patients who came from far became aware of the doctors' strike only after they visited the hospitals this morning .
What a shame ! When these are doctors who had taken the oath of Hippocrates and therefore should be in the vanguard taking appropriate measures to combat the present dire situation in the country which is facing a national crisis, being threatened with an imminent dengue epidemic following the ravaging floods ( already over a thousand are afflicted by dengue , and nearly 200 patients have died ), are on the contrary ruthlessly putting the lives of patients in jeopardy citing the SAITM issue despite the fact the government has already proposed a solution for that .
Minister of health Rajitha Senaratne convened a media briefing in this connection , and a special debate was on in parliament this evening pertaining to the police attack on the anti SAITM protestors and the GMOA strike.
(In the photo are some of the patients who are in dire distress because of the ruthless lightning strike of villainous doctors : Photo – courtesy Lankadeepa)
---------------------------
by (2017-06-22 23:04:15)
We are unable to continue LeN without your kind donation.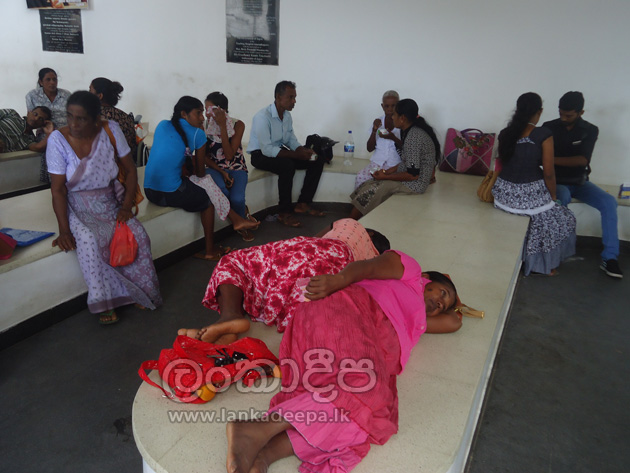 Leave a Reply