How can sauce for gander (sister) be poison for goofy goose Lahiru ?
Not attacking ministry with iron rods is my regret – JVP MP Handunetti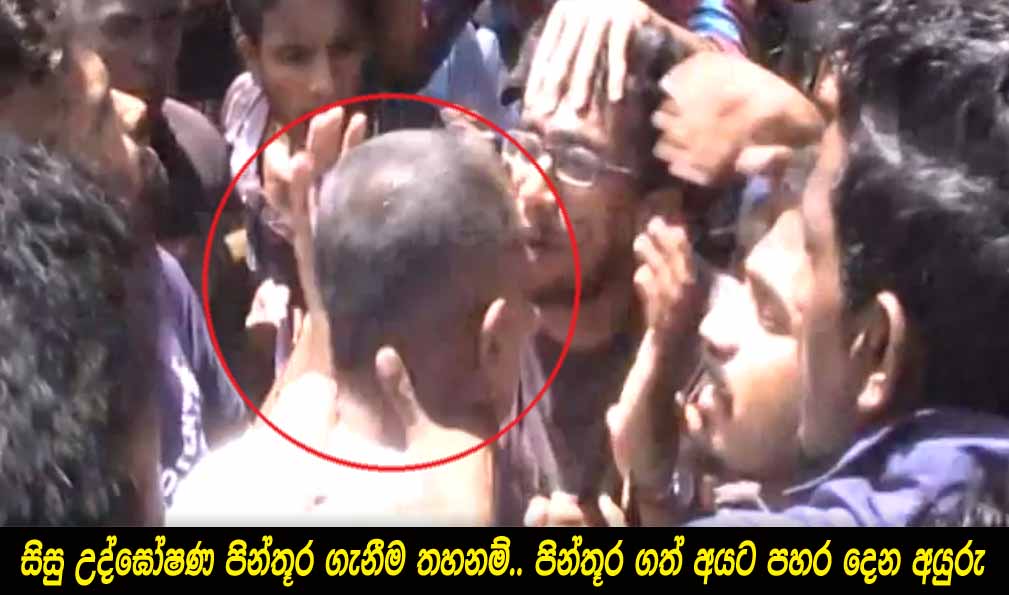 (Lanka-e-News - 24.June.2017, 11.30PM) The convener of the Inter University students Federation and a member of the Peratugami socialist party Lahiru Weerasekera , convener of the Inter Bhikkhu federation council Tempitiye Sugathananda , and a student of the Moratuwa University Faizal Ahamed were arrested in connection with the forcible entry into Health ministry and for causing damage to property to the tune of many millions of rupees .These culprits who wrought this havoc while demanding the disclosure of SAITM were arrested by the police , and remanded until the 5 th of July after they were produced before court.
Sugathananda was arrested on the 23 rd , while Lahiru and Faizal were arrested today when they were leaving after a media discussion convened by them . They were charged with causing damage to State property which is a non bailable offence.
Lahiru after attacking and damaging the health ministry , addressing a media briefing said , they are not hurt by the police attack , but they are hurt because they could not attack the policemen wearing helmets until their helmets were smashed into smithereens.
Interestingly , the elder sister Thilini Weerasekera of Lahiru (the leader of the Peratugami socialist students party who is very vociferous against private medical university ) is a B.Sc. graduate of the 2010 batch of students of the SLIT private University . Yet , this moron Lahiru does not seem to understand his own self destructive policy to the detriment of the country vis a vis his own sister who preferred a degree from a private University . Hence, it is an irony of ironies , it is such an eccentric who cannot put his own house in order who is trying to crusade against private medical Universities .

The damages caused to the Health ministry has not been assessed yet .Even the reception counter had been totally destroyed. The iron gates , iron doors , windows , doors and the attendance recording finger print device too have been damaged. Consequently , the employees of the ministry staged a protest on the 23 rd demanding that all those responsible for causing this monumental damage be arrested immediately.
Meanwhile, the rowdy secretary of the GMOA ( goofy goon doctors) , Nalin Herath (who said he does not remember his GCE adv. Level results) speaking today (23) justified the violence of the hooligan students , and encouraged them to take arms. According to legal luminaries , Herath can be arrested under the penal code based on this dangerous statement .
The students of Ruhunu University staged protests on 22 nd and 23 rd in Galle and Matara. These wild and violent students attacked two individuals and damaged their cameras on the 22 nd and 23 rd alleging that they took photographs of their protests. According to the marauding students only those with media identity cards can take photographs , and all others are police informants. These student morons and marauders do not even know that anybody has a right to photograph any protests staged publicly. While themselves are not recognizing that basic democratic right of a citizen , these same student morons and marauders are at the same time demanding democracy and freedom. How ludicrous !
During the debate in parliament pertaining to the attack on the health ministry , the higher education minister Lakshman Kiriella who participated in the debate said , the students who attacked the ministry of health were not unarmed , and they carried iron rods , and it is with those weapons the vehicles were damaged.
M.P. Sunil Handunetti of the JVP (most notorious for sacrificing precious lives of youths due to their foolish and failed insurrections ) who could not even win at elections, and crept into parliament through the national list said in his characteristic style , he is full of remorse that those student marauders could not carry those weapons.
When Dinesh Gunawardena of the joint opposition said SAITM should be closed , Kiriella pointed out SAITM was not launched by this government , and it is Dinesh Gunawardena who tabled the SAITM bill in parliament for ratification instead of S.B. the then higher education minister .
---------------------------
by (2017-06-25 02:02:32)
We are unable to continue LeN without your kind donation.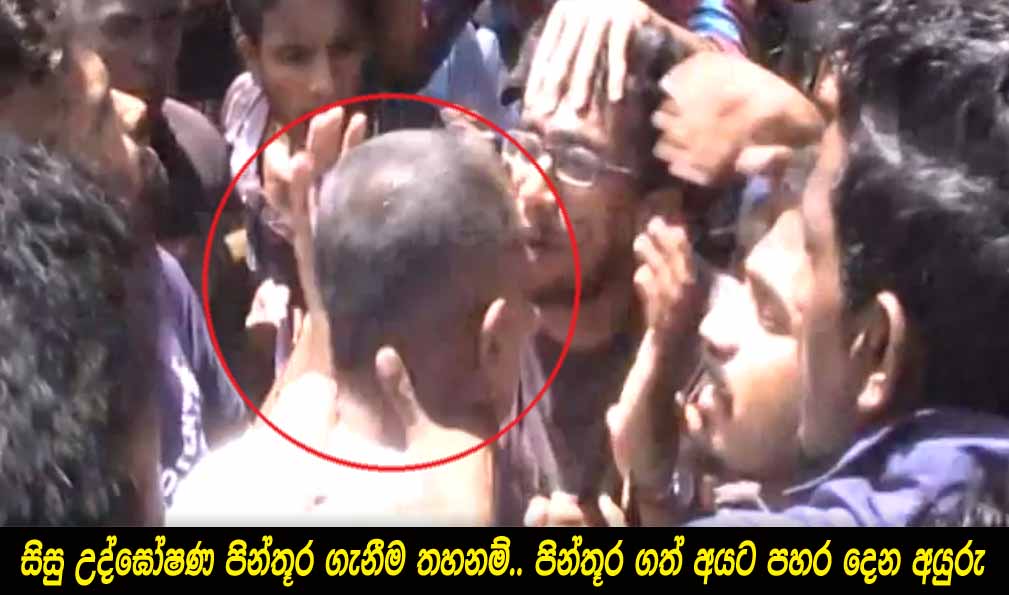 Leave a Reply