Army Commander post vacant for last 2 days ! - Blue Brigand crook Boniface running behind bigwigs to secure the post like stray dog after discarded bones !!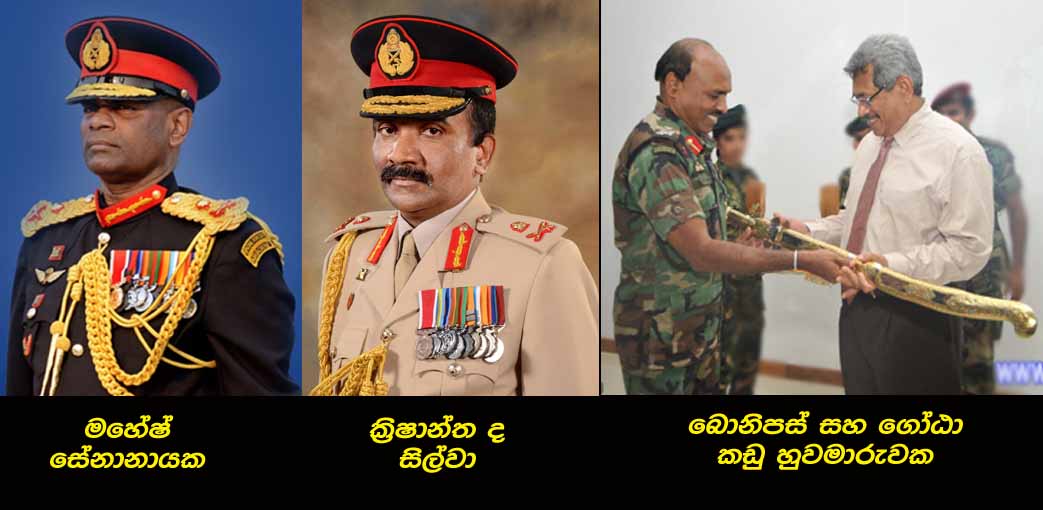 (Lanka-e-News - 28.June.2017, 11.00PM) Following the appointment of army commander Lieutenant General Chrishantha De Silva as the chief of the security council of the forces and his promotion as a four star general by the president yesterday (27) , the post of army commander fell vacant .
After Air chief Marshal Kolitha Gunatileke went on retirement , De Silva was appointed to that post , and he is slated to assume duties as chief of the security council of the forces on the 29 th.
Though the media reported that he will be discharging his new duties while also acting as army commander , there is no law in the country that permits such an arrangement , since he is relieved of his previous post at the same time as he is appointed to the new position . In the circumstances as soon as De Silva was appointed by the president on the 27 th as the chief of the security council of the forces , his former post fell vacant on the same day. It is to be noted never in the history of Sri Lanka , an army commander's post has been remaining vacant any day .

A similar situation arose even with regard to the appointment of the Central Bank Governor . Following the resignation of Arjun Mahendran the ex Central bank governor , the country's Central bank was without a governor for a day until Coomaraswamy replaced Mehandran. Now , the country is without an army commander for the last two days.
It is Major General Mahesh Senanayake a talented army officer who is next in line on seniority . He was fully in charge of the plans and operations during the victorious war against the LTTE. He is an army SF soldier and a war specialist at local and international levels. When the reconciliation process was under way after the conclusion of the war , he displayed his exceptional abilities by demonstrating how the army should play a role in the reconciliation mechanism.
Meanwhile based on reports reaching Lanka e news , infamous major general Boniface Perera who is not only a Blue Brigand rogue but a notorious sex starved womanizer ( about whose putrid antecedence including corruption and malpractices , Lanka e news had been exposing over a long period) is running around in circles like a stray rabid dog behind the country's bigwigs with a view to secure the post of army commander by foul means .
A number of bigwigs of the East along with a Mussalman also from the same province have met with the president yesterday to request the president to appoint the notorious sex maniac and crook Boniface Perera as the new army commander , according to informed sources close to the president .
---------------------------
by (2017-06-28 20:01:28)
We are unable to continue LeN without your kind donation.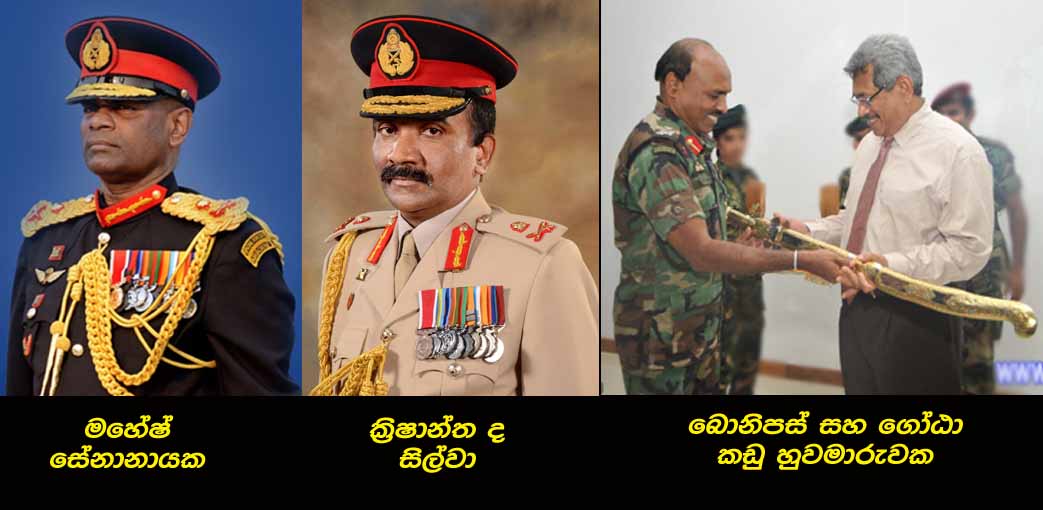 Leave a Reply