'Medical faculty parents association' stripped nude ! Infamous Basil's favorite 'plaything' also on the main road !!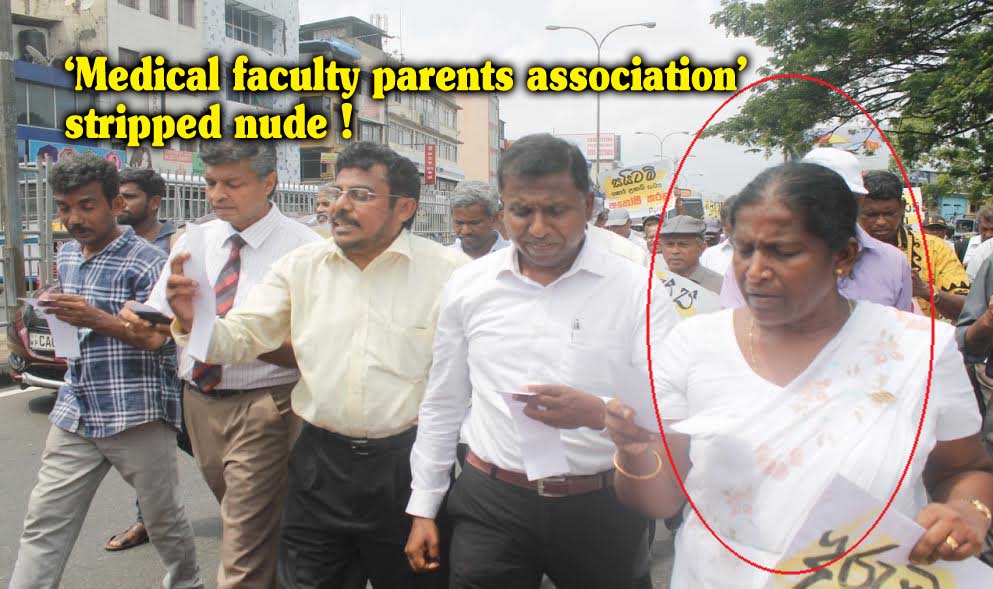 (Lanka-e-news -03.June.2017, 11.30PM) It is a universal truth that it is only in Sri Lanka odious and obnoxious protests are staged to close down a higher education Institution ! That is , to close down SAITM medical education Institution . Such barbaric protests are never staged anywhere in the world , nor by anybody in the world. Despite it , yet another such demonstration and protest march was staged by these idling individuals obsessed with uncivilized and retrograde views , which engendered a huge traffic congestion in and around Town Hall.
This protest was organized by students of the medical faculty and Inter University students federation while also publicizing a so called ' medical faculty parents association' too was participating . Herein is a photograph taken of that protest. But , do you know who is inside the red circle in the photograph ? She is none other than an employee by the name of Ms. Handapangoda in the office of former minister Basil Rajapakse who is by now a byword for monumental corruption against whom so many cases of frauds and corruption are being heard in courts.

When we probed into how this Handapangoda crept into the anti SAITM protest of the so called 'medical faculty parents association' , it was discovered even an over-aged child of hers is not following the medical degree course at the medical faculty. What's more none of her children had even stepped into a medical faculty ( not even to plant brinjals on the sly ) .
The next crucial question is, then at whose behest this Ms. Handapangoda , a stooge of infamous Basil participate in the protest ?
This photograph therefore clearly proves whose despicable tools and pawns the shameless anti SAITM protestors have become , and whose anti national dangerous and deplorable agendas they are serving.
---------------------------
by (2017-07-03 19:20:03)
We are unable to continue LeN without your kind donation.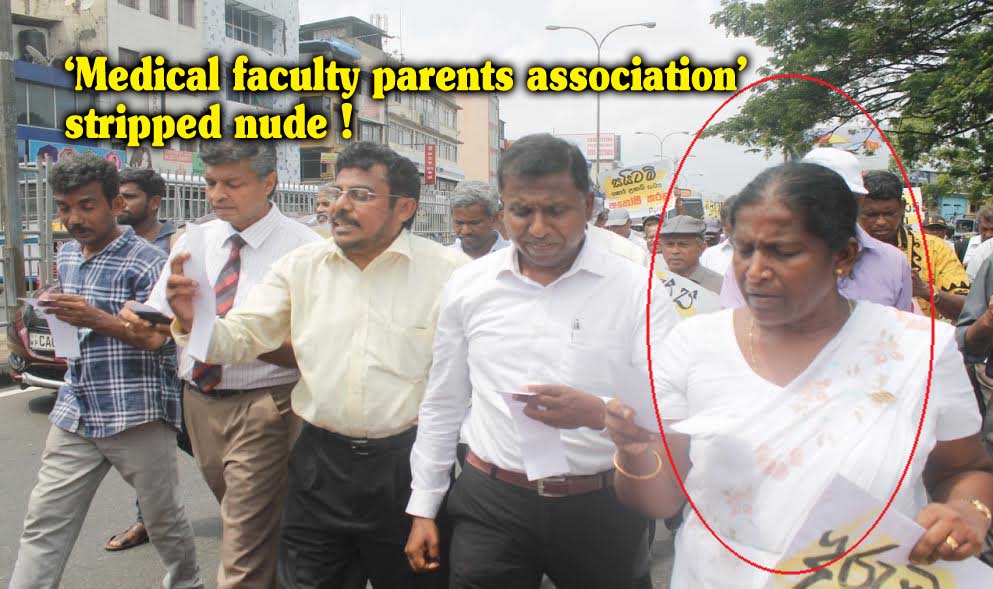 Leave a Reply