A 'heavyweight' of AG's department on the road to perdition ! Refrain from saving murderers for your own good !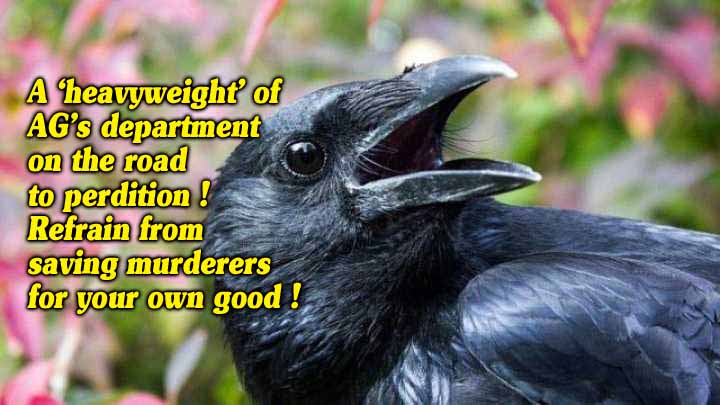 (Lanka-e-News - 17.July.2017, 11.30PM) A former deputy solicitor general Shavendra Fernando and ex Navy commander Vasantha Karannagoda who are seeking the assistance of a high ranking officer of the Attorney General's (AG) department are leaving no stone unturned to rescue the criminal Commodore D.K.P. Dassanayake the former Navy media spokesman who is now in remand custody in connection with the abduction of ten individuals including children with motive to extort money, and finally murdering them all after collecting the extortion payment, based on reports reaching Lanka e news inside information division.
Right now Shavendra Fernando after his retirement from the AG's department is fully occupied with saving the Rajapakses from their countless criminal involvements as their legal advisor.
Lanka e news is in possession of every minute detail of the high ranking officer in the AG's department whom Shavendra has baited to rescue the criminal Dassanayake . However we shall refrain from revealing that information for the moment. In any case we shall disclose an intriguing story pertaining to the close links between Shavendra and the high rung officer in the AG's department ….
This high rung officer of the AG's department who is trying to rescue the criminal, somewhere in 2008 was responsible for an accident while driving under the influence of liquor. One victim died following this accident. Though the driver involved in a fatal accident should be compulsorily remanded , since Shavendra Fernando was in the AG's department at that time , he intervened and rescued this dipsomaniac .
Today , as a reciprocal gesture this high rung officer in the AG's department is doing his best to save the brutal murderer Dassanayake at the behest of Shavendra and Vasantha Karannagoda who are conspiring to rescue the brutal criminal.
Surely an AG's department is not necessary in this country if such conspiracies can be successfully hatched. Simply , the existence of an AG mafia will suffice. Already there are failed countries in the world where there are AG mafia. Should Sri Lanka (SL) too fall into that despicable category? Is there any necessity just because of a few rascals and scoundrels ?
The State officers should understand the true meaning of what a State department is and what it stands for , otherwise the people who are awake will have to teach them its meaning . When that happens the hated tie coat individuals will be hurt - not slightly but very much- much more than they can endure. Therefore mend your ways before that .
Let us conclude with a dire warning to this so called 'heavyweight' in the AG's department who is trying to save the ruthless murderer Dassanayake – we know about you much more than you may think ! So do not engage in sordid activities to the detriment of the country. After all you are paid a salary to perform your duties duly in the best interests of justice and to uphold the rule of law – not to creep into the hellholes of scoundrels , rascals and criminals in which event you have only the road to perdition to hurtle down.

---------------------------
by (2017-07-17 18:12:19)
We are unable to continue LeN without your kind donation.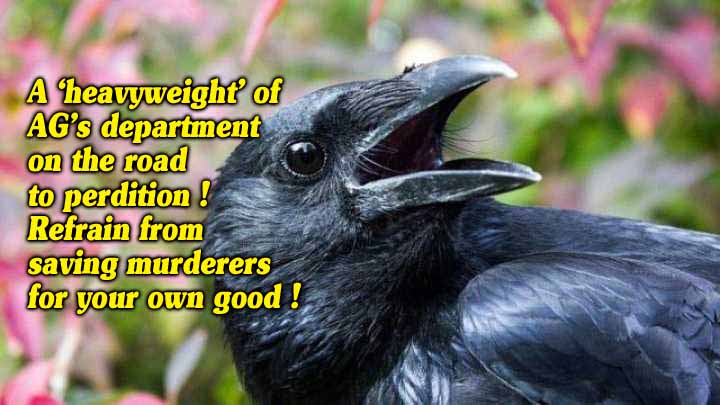 Leave a Reply