Youths of North light lamps in memory of Sinhala sergeant who sacrificed his life for Tamil judge !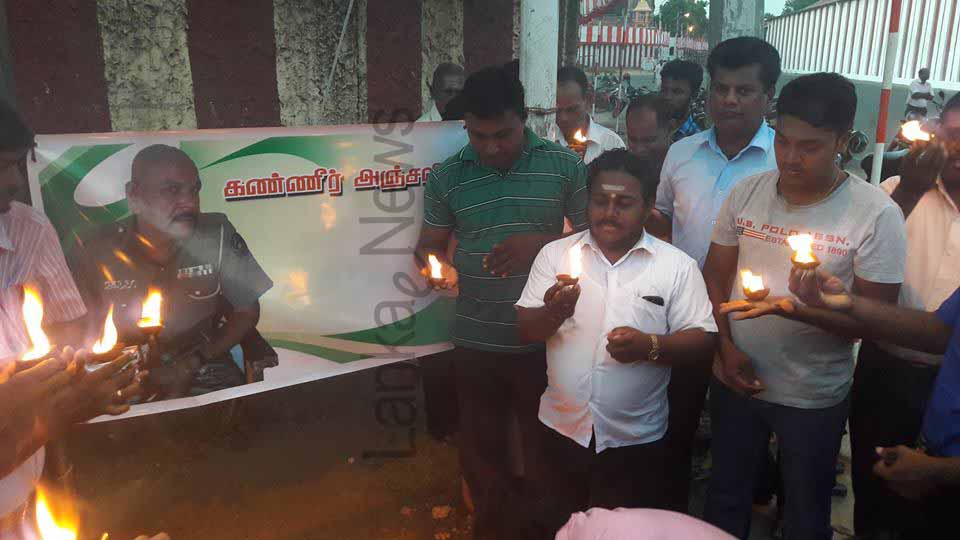 (Lanka-e-News - 26.July.2017, 7.15PM) A large number of youths in Jaffna lit lamps on 24 th evening at the place where the police sergeant (24330) Sarath Hemachandra died, to commemorate the tragic death of Hemachandra who was a security personnel of Jaffna high court Judge. Hemachandra was shot at and killed in the vicinity of Nallur Kovil when trying to safeguard the judge.
Though only very little publicity via media was given to this commemoration ceremony , there was an overwhelming response , said S. Kajadeepan who organized this event. The youths who attended this ceremony were most grieved and expressed their sorrows profoundly , he added.
---------------------------
by (2017-07-26 14:24:28)
We are unable to continue LeN without your kind donation.
Leave a Reply