So called conveners of Inter University and medical students committees are not students but masqueraders !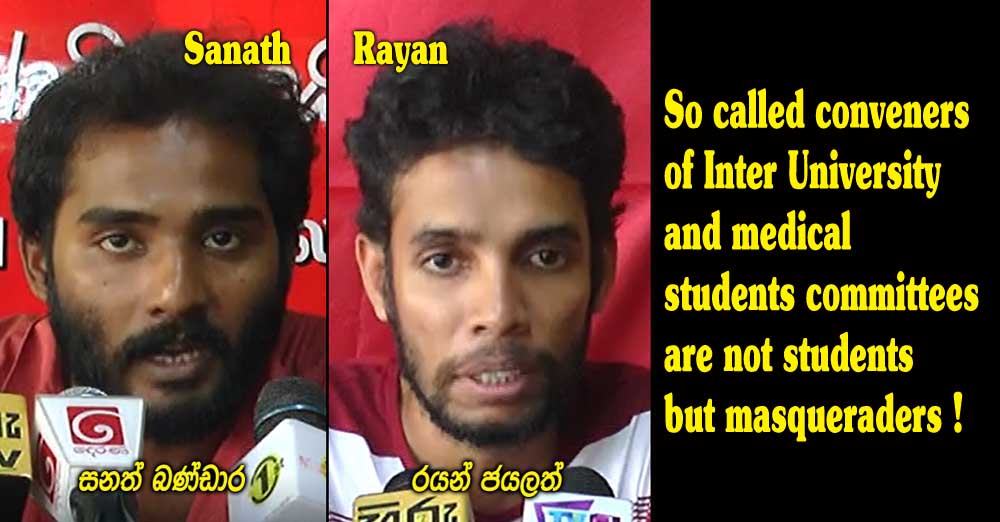 (Lanka-e-News- 31.July.2017, 11.30PM) By Leaders of various organizations under various names claiming they are representing the University student groups when in fact they are individuals who have finished their University education and are no longer in the universities , the credibility of the University associations have completely crumbled.

This was best illustrated when a bloke by the name of Sanath Bandara appeared before the media as the convener of the Inter University Students Federation . (IUSF)
This individual is one who had completed his University education and is now fulltime involved in Peratugami party politics. When Sanath Bandara arrived to address a meeting of the Colombo University and as representing the Inter University , he was chased away by the students.
In like manner , Rayan Jayalath who claims he is the convener of the Medical student activist committee is also an individual who had left the medical College, and receiving internship training.
It has therefore come to light , the so called student leaders who are claiming they are from the 'Lankan students movement ' are no longer students , and they are the ageing blokes who have finished their University education.
If this information is being challenged ,these two individuals aforementioned must prove they are still registered students of Universities at the next media meeting.
---------------------------
by (2017-07-31 22:33:22)
We are unable to continue LeN without your kind donation.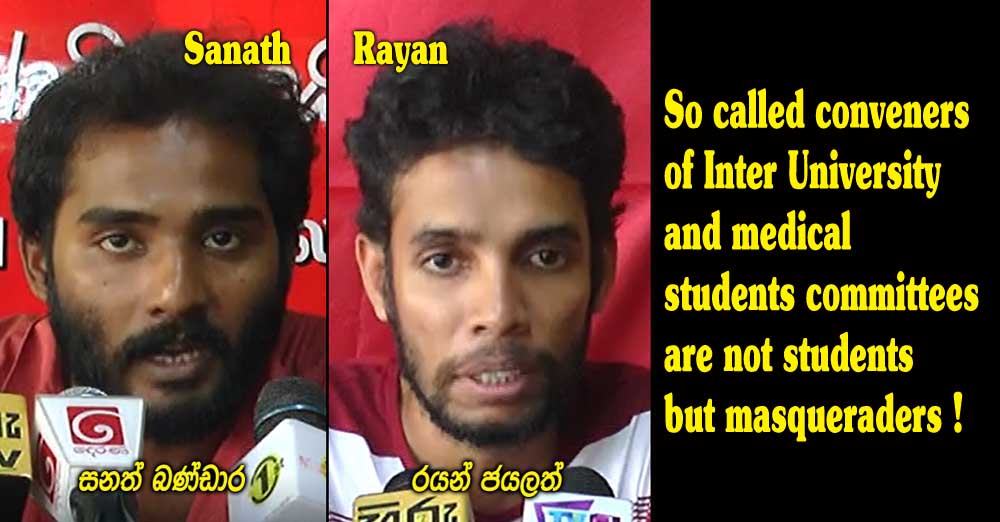 Leave a Reply