Justice minister Dealdasa is the thorn in the side obstructing cases of frauds and corruption ! says Ajith Perera (Video)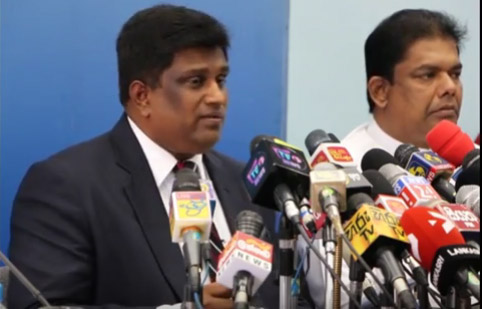 (Lanka-e-news - 04.Aug.2017, 8.45 PM) Even after the Prime minister (P.M.) had insisted that a special court be established to hear the countless number of criminal cases pertaining to the massive frauds and corruption during the Rajapakse nefarious corrupt decade with a view to expedite the hearings , it is minister of justice Wijedasa Rajapakse who is resisting and obstructing that , said deputy minister of power and energy Ajith P. Perera openly and with concern .

The deputy minister exposed this at a television media discussion , and repeated that today at a conference held at the Public library .
The FCID has concluded investigations into 88 cases of frauds and corruption and those files have been sent to the Attorney General's (AG) department, yet only 15 cases have been filed , the deputy minister bemoaned. The issue is not at the police department but at the AG's department and the courts, he pointed out.
These cases can be heard at a stretch and concluded , besides new courts for that are not necessary because the methodologies already existent in our country can be utilized for that. Three judges of the high court can conduct a trial at bar and finish cases by hearing at a stretch , he pinpointed.
Moreover in such instances , because the appeal can be made only to the supreme court (SC) , the cases can be heard expeditiously and punishment can be meted out . Though such a request has been made from within the government and the party , it is Wijedasa Rajapakse the minister of justice in charge of this who is opposing it, Ajit Perera revealed.
The P.M. instructed Wijedasa to make arrangements to evolve a suitable method to finish the cases swiftly , but the latter despite being the minister in charge is not taking action in that direction , Ajith Perera charged.
It is well to recall , Wijedasa by now well known as a faceless, policy- less, unscrupulous scoundrel of a politician and a snake under the grass said in parliament that as long as he is the minister of justice he would not take culprit Gotabaya Rajapakse into custody . This tie coat ,turncoat ,cutthroat was dubbed 'Dealdasa' by the people on that account.
Hereunder is the video footage of the speech of Ajith Perera
---------------------------
by (2017-08-04 15:18:12)
We are unable to continue LeN without your kind donation.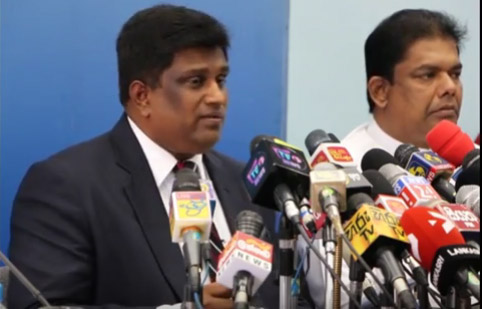 Leave a Reply