Ravi K - Stirred But Not Shaken In The Face Of A Witch-Hunt
By Muhammed Fazl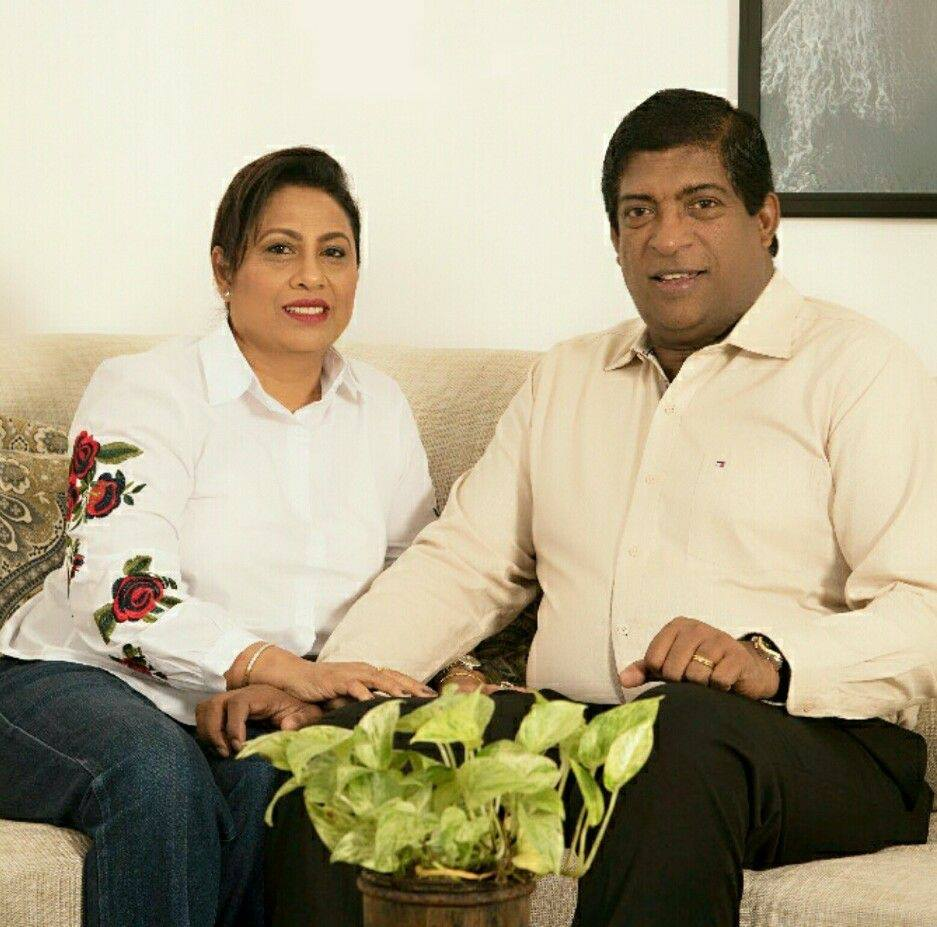 (Lanka-e-News- 08.Aug.2017, 11.30PM) "Do not concern yourself with things about which you have no knowledge. Verily, your hearing, sight, and heart -- all of them will be called to account" - (Qur'an 17:36).
When the prosecution is malicious when in a court of law, taking into consideration all possible legal ramifications, it would only be wise for a defendant to feign ignorance than to self-incriminate where it really matters. And this is precisely what I believe Mr. Ravi Karunanayake (RK), the Minister of Foreign Affairs did when he was questioned at the Presidential Commission to inquire into the 'Bond Scandal' (PCIBS) on July 31, 2017.
In a flawed judicial system where 'Presidential Commissions' are generally set up to appease the voter population, when such a Commission is appointed at the behest of or by a leader of a political party opposed to that of the defendant who may or may not be directly involved in one of the biggest financial scandals in the history of Sri Lanka, a comedy of errors does it not become when its presiding judges are partial towards the prosecution or when they exceed far beyond the realm of their mandate?
Set up originally to inquire and ONLY into possible malpractices related to issuance of SELECTED Treasury Bonds by the Central Bank of Sri Lanka (CBSL), I believe the PCIBS and its purpose was defeated the very moment judges and prosecuting attorneys alike questioned RK about the lease and purchase of the Monarch apartment by a company whose Directors happens to be his wife Mrs. Mela Karunanayake and his daughter Miss. Ornella Karunanayake. As an investigative writer and an independent social/political activist, going through the transcripts of the Commission and having carefully observed the recent turn of events, sense I do the existence of a possible witch hunt against RK and/or a conspiracy against the United National Party (UNP) itself where he is a key member of.
Being reminded of the following quote of Victor Hugo in 'Les Misérables' - "In a little town, there are many mouths which talk, and very few heads which think", I sincerely hope I am not alone in sharing the following observations,
Out of the 88 submitted by the Financial Crimes Investigation Division (FCID), when ONLY 15 of those large scale corruption cases have been filed by the office of the Attorney General (AG) since the 'Good Governance' government came into existence two plus years ago, wouldn't it be fair for one to accuse the Minister of Justice Mr. Wijeyadasa Rajapaksa and the office of the AG of being incompetent and lethargic if not complicit? When cases involving family members of the ex-President Mr. Mahinda Rajapaksa (MR) and members of his Cabinet under his regime are 'swept under the carpet' as against the 'unrelenting' efforts of the attorneys representing the AG in the 'Treasury Bond' case, would it not be a waste of time to expect similar 'Presidential Commissions' to investigate cases of such magnitude that took place during the MR regime?

If the testimony of one Miss Anika Vinodhini Wijesuriya (AW) is what really triggered the media frenzy and the impetuous questioning of RK especially by the prosecuting Additional Solicitor General Mr. Dappula de Livera, shouldn't AW, her credibility and her motives be questioned at the same time?
And since her testimony affects the personal lives of those being questioned and or the government they represent, I believe Miss Wijesuriya's relationships with individuals hell-bent on bringing down the current government becomes relevant to the proceedings of the Commission as well. Hence, the need for AW to come clean by disclosing all information with regards to her relationships with Mr. Kanchana Wijesekara (son of MR loyalist and ex-MP Mahinda Wijesekara), Mr. Namal Rajapaksa (son of MR) and of course with the alleged mastermind behind the 'Treasury Bond' scandal, Mr. Arjun Aloysius (AA).
As claimed by AW, be they clients or family friends, does not the failure of AW to inform RK or his daughter Ornella well in advance about the impending testimony on the sale/lease of the apartment at the CIBS indicate a sense of maliciousness towards the family of RK? Or could the actions of Miss Wijesuriya be representative of her true nature even after knowing that RK had appointed her father, Mr. Nahil Wijesuriya as the Chairman of Cooperative Wholesale Establishment (CWE) at one point…, and whose inner circle of friends include the likes of Mr. Gotabaya Rajapaksa.

Even though Mr. Arjun Aloysius (AA) of Perpetual Treasuries Limited has not been found guilty to date by no court of law over the Bond scandal, on the same premise where Mr. Ravi Karunananyake has been alleged to have benefitted monetarily from AA and being summoned to the PCIBS as a result of it, shouldn't Miss Anika Wijesuriya be put on a similar spot as well for pocketing a tidy sum from the sale/lease of her apartment? In a hypothetical context, if it is not OK for Mr. Ravi Karunanayake to benefit monetarily from AA's allegedly swindled money, would it be OK for Miss Wijesuriya to benefit from the same tainted kitty?

As per the testimony of RK, since AW did not want to get into a legal agreement with the family of RK for the lease of her apartment, it seems, unknown to RK, Mr. Arjun Aloysius who is known to Miss. Ornella for well over a decade had stepped in temporarily to lend his name and a cheque belonging to one of his companies to cover the entire lease amount in order to seal the deal and for which he was reimbursed in cash as claimed by Miss Ornella Karunanayake.

Contradicting her own statements where she maintains that she did not have a problem in leasing out her apartment to the family of RK in the first instance, instead of signing it with the intended tenants, why did then Miss Wijesuriya subsequently opted to sign the agreement with M/s Walt & Row, a company that is unrelated to the family of RK? The way I see it, back then, no one had a problem about who is signing what and with whom. And now that 'shit has hit the fan', Miss AW seems to be all gung-ho against her alleged ex-lover (AA), her ex-client (Miss Ornella) and over possible political loyalties best known only to her.

In life, under oath in a court of law or otherwise, as a norm, disclose one does not information which could knowingly incriminate people who are near and dear to us. This attitude in general is representative of basic human values towards people we love and or respect. But in the case of 'holier than thou' Miss Anika Wijesuriya and her testimony at the CIBS, fact or fiction, she made sure she implicated Arjun Aloysius by testifying that he requested her to destroy the lease agreement in question. Knowing very well that there exist a copy at the concerned government department, I personally doubt very much that the educated AA would have made such a request or for that matter AW entertaining such a request. Either case, this private incident (if it had really happened) known only to AA and AW wouldn't have been raised by the prosecuting attorneys UNLESS AND UNTILL voluntarily disclosed by AW herself. Anika Vinodhini Wijesuriya, vicious or vengeful, only time would tell.

While a concerted and a collective effort has been made in 'trying and convicting' RK in a 'trial by media' backed by vested interests, not be outdone by negative comments appearing against AW on social media and on news sites, it was indeed pathetic of Miss. Wijesuriya to release a picture of her with her dad and to use one Jacqueline Senanayake to write on her behalf in making her case look good on Colombo Telegraph.

If making a connection between the purchase of the Monarch apartment by a company (for the use of its Directors) and the 'Bond Scandal' is what it takes to bring about a successful prosecution for the Attorney General and his miserable team, I feel nothing but pity for the judicial system in this country.
The apartment in question was bought and is owned by M/s Global Transport Logistics, and whose directors happens to be the wife and daughter of Mr. Ravi Karunanayake. RK being one of the first to declare his sources of income and details of his assets at the Election Secretariat prior to contesting the last Parliamentary Elections, should one find discrepancies or irregularities in his statements, the right course of action would be is for the concerned to make a formal complaint at the respective government authority established to address such issues. And for those prosecuting attorneys at the PCIBS, I suggest they read the mandate or the purpose behind setting up the Commission once more…. and before they make fools of themselves in the eyes of the learned.
When dozens of cases are pending against members of the Joint Opposition (JO) and their henchmen, when was the last time the AG's office requested or hacked into phones and computers belonging to such suspects whose cases of fraud involve much larger amounts?

When dozens of cases involving racism, racial attacks and racist monks have been filed with the AG's department in the last 2 years, could there be a hidden political agenda possibly to serve vested interests when comparing the slow pace in bringing about a closure to such cases as against the current 'witch hunt' waged by the AG's department against a prominent member of the UNP who happens to be only an associate of the prime suspect involved in the 'Bond Scandal'?
Assuming the AG is of the view that RK when as the Minister of Finance would have connived with AA to issue Treasury Bonds worth Rs. 75 billion knowing well the possibilities of raking in billions in profits just by manipulating rates and conveying insider info exclusively to AA among others, and thereby RK receiving kickbacks in return in the form of a luxurious apartment etc., I humbly request the AG and his team to implicate and or convict Mr. Arjun Aloysius, his father-in-law the ex-Governor of Central Bank, Mr. Arjuna Mahendran and all other officials who may have directly been involved in the scam BEFORE zeroing in on associates or friends who may have benefitted from the ill-gotten gains in the aftermath, if that is the case.
Having campaigned for President Sirisena during the last Presidential Elections and operating from his residence at Colombo-07, it is public knowledge and a common practice for corrupt henchmen and wheeler-dealers close to the ex-President Mahinda Rajapaksa to donate campaign funds, gifts etc. to the current President, Prime Minister and to MPs of the current government during and long after elections are over. This age-old practice is none other than to win favors or simply to rub shoulders with the powerful. In this context and hypothetically, if the family of RK too had been recipients of such generosity, I see no reason why they should be the only ones to be singled out by law enforcement or regulatory authorities. Moving forward, I believe it is about time we enact laws prohibiting serving legislators from receiving any kind of gratifications from the public.
While I believe a fraud of gigantic proportions had taken place with regards to the Treasury Bonds, instead of prioritizing just one case, I feel similar Presidential Commissions should be in place in order to investigate all such large scale cases involving fraudulent deals, transactions and theft of public funds.
As for the recent No-Confidence Motion filed against RK at the parliament, is it not an insult to the legislature and to the intelligence of the right-thinking when the 33 odd parliamentarians who signed it are facing serious allegations themselves over abuse of power and theft of public funds running into hundreds of millions?
To make matters more complicated, when UNP Parliamentarians themselves are at each other's throats, do they not realize that disunity in the party may result in the destabilization of the government and possibly the overthrow of it as well?
On a personal note, unlike most of the current UNP MPs who played safe when murderous and thieving gangs ran amok during MR's regime or those officials holding high posts in the current government, I was one of the few who literally put our lives on the line to bring about an end to the MR regime. Having developed a sense of zero tolerance towards corruption, moving forward, I believe many of us wouldn't act any different should the AG's Department fail to act independently or to get their priorities right…. and sooner.
By Muhammed Fazl
The writer is an independent social/political rights activist and can be contacted at [email protected] or through Facebook (FB ID – Fazl Muhammed Nizar).


---------------------------
by (2017-08-09 02:44:06)
We are unable to continue LeN without your kind donation.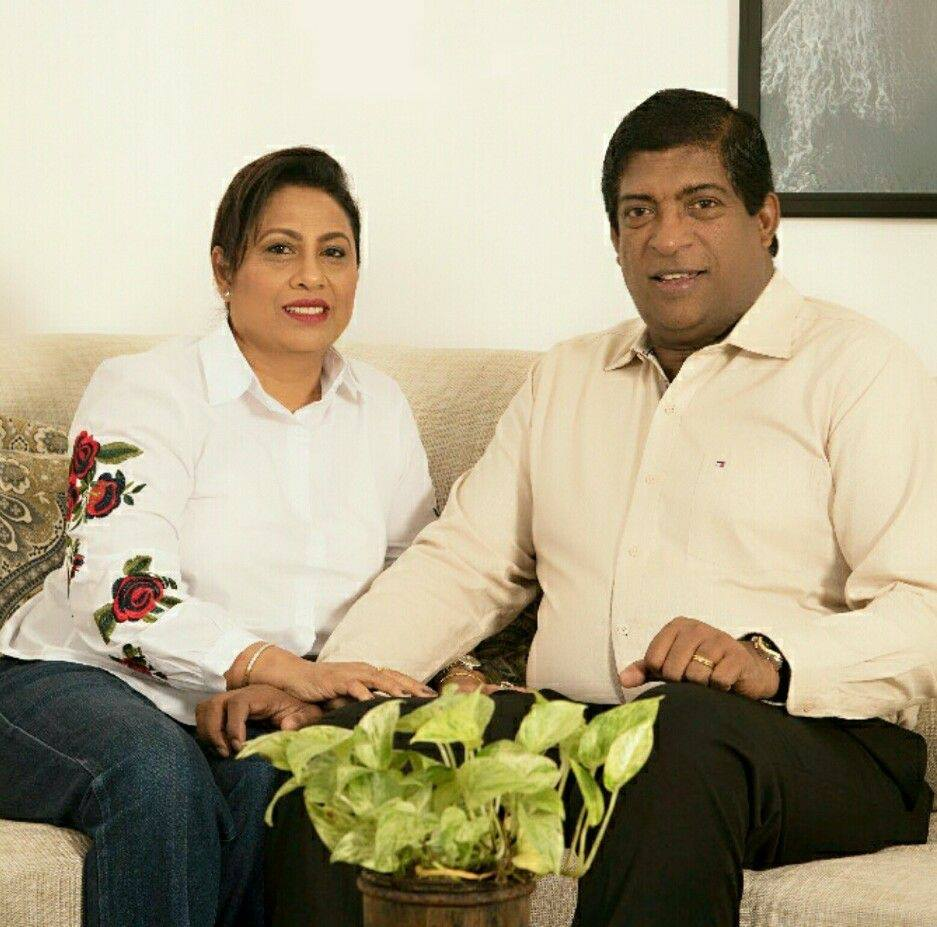 Leave a Reply