Mangala explains the New tax scheme amended 111 times - a great boon for the country ! (video)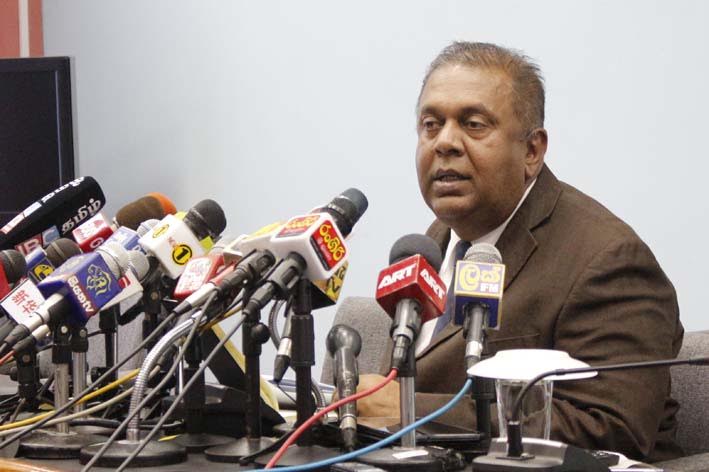 (Lanka-e-News - 23.Aug.2017, 5.40PM) The new Inland revenue tax bill dispenses with the indirect imposition of tax on the ordinary people that had been the cause of escalation of the cost of living , and aims at directly taxing those who are earning high incomes , is to be tabled in parliament on the 25 th .
After the bill was first tabled in parliament , 111 amendments including those made by the Supreme court have been incorporated in it, minister of finance Mangala Samaraweera revealed at a media briefing on 21st

In Sri Lanka , it is only as small as 20 % is direct taxation and is on the government revenue while the balance 80 % is constituted of indirect taxes collected from consumer goods of people . However in Malaysia it is the converse. There, indirect tax is 20 % and direct tax of 80 % is collected from those generating income. In India too it is similar. Under the proposed new tax scheme those generating an income of Rs. 1.2 million per year are exempt from tax , while the rest have to pay direct taxes. By that the indirect taxation on the people can be dispensed with .
This taxation is a great boon to the country . . Hence everybody who shows true concern for the proletariat will not oppose this scheme. But , if this scheme is still opposed , it is only money launderers who will do that , the minister asserted.
Deputy foreign minister Eran Wickremeratne also participated in this media conference.

The video footage is hereunder
---------------------------
by (2017-08-23 12:20:22)
We are unable to continue LeN without your kind donation.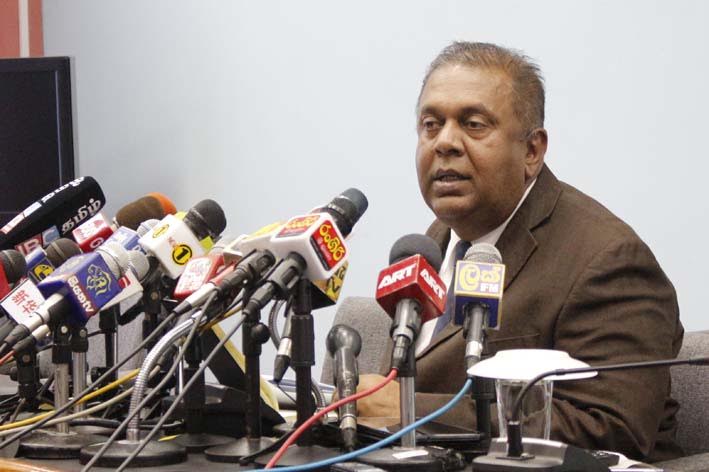 Leave a Reply