'Dealdasa' loses both portfolios due to his affinity for filthy lucre and fake astrologers! Radical Tide wants Rosie in ..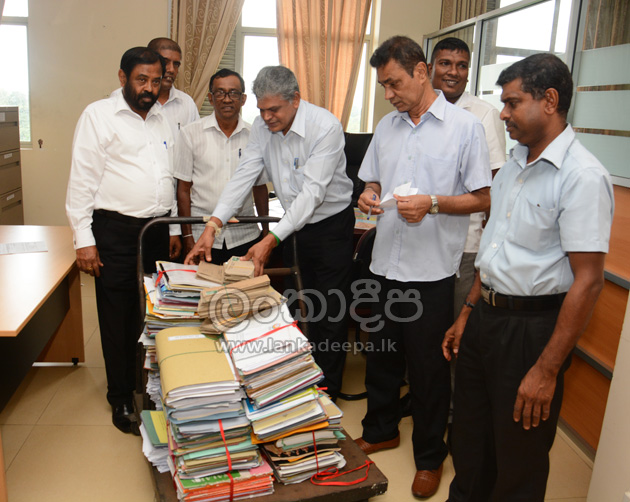 (Lanka-e-News - 24.Aug.2017, 11.45AM) Rajadurage Wijedasa alias Rajapaksage Wijedasa alias Wijedasa Rajapakse alias Dealdasa who throughout the two years he was with the government of good governance only committed the worst betrayals and indulged in throat cutting activities against the very government which granted him two ministerial posts was dismissed from both posts by the president . The secretary to the president sent the official letter of dismissal to Wijedasa , and the president also signed the relevant gazette notification on yesterday(23)
It was the UNP which informed the president to strip Wijedasa of his ministerial posts. The UNP cabinet spokesman Gayantha Karunatileke at yasterday's (23) cabinet meeting revealed Wijedasa was expelled because he did not abide by the collective decisions of the government , and did not discharge his collective responsibilities duly , and went on to add , since acting in breach of the collective responsibilities can entail punishment , not only Wijedasa even he is liable to punishment if he commits the same wrong. What he implied was there are several in the SLFP who are liable to such punishment.

Wijedasa 22nd night made a request to the president to grant him an opportunity to resign . When president inquired about this request from the P.M., the latter told him , the grace period given to Wijedasa had ended. In fact the letter from the P.M. requesting the president to sack Wijedasa was held back until 22nd evening because of the grace period , and until it was over . Wijedasa was granted that period to enable him to make his requests , but he did not make use of that , P.M. explained to the president .
Sadly Wijedasa Rajapakse lost both his ministerial portfolios not only for dilly dallying with the criminal cases after abjectly surrendering to bribes from the culprits but also because he was misled by a foolish soothsayer (woman) who told him he has Raja yoga ( luck of Kings when she should have told him he has the luck of Ali baba the chieftain of crooks ) . Thereby he only proved he is a confirmed imbecile and clown who deserves only the title ' modern moron cum two legged mutt' and not ministerial portfolios.

It is the view of UNP's Radical Tide MPs , because Wijedasa has been unrelentingly attacking the party and always antagonistic , the punishment to him should not stop with only sacking him from the ministerial posts. In addition he must also be made to face a disciplinary inquiry and stripped of his parliamentary seat. Rosie Senanayake who had always been loyal to the party and honest shall be brought back to parliament , they added.
(Photo - Wijedasa packed his stuffs from the ministry -courtesy Lankadeepa)
---------------------------
by (2017-08-24 06:17:33)
We are unable to continue LeN without your kind donation.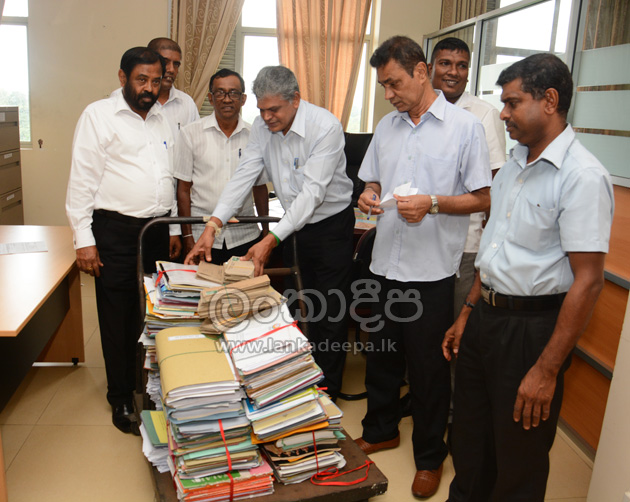 Leave a Reply