Even a great war hero cannot be pardoned if found guilty by court – murderer is not a war hero: New Navy Commander (video )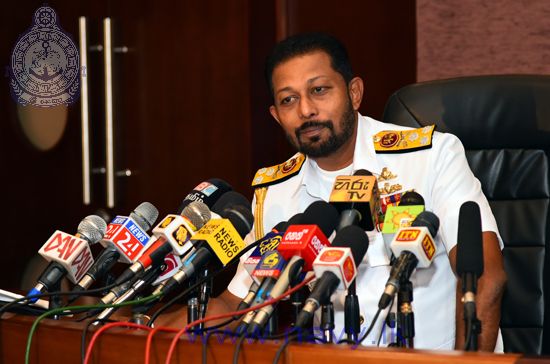 (Lanka-e-News - 25.Aug.2017, 3.45PM) Even if you are the greatest hero you have no right to commit crimes. Hence , if the court decides you are a wrongdoer even if you are a war hero no mercy can be shown towards such wrongdoers. Official uniform does not empower anybody to commit murder , crimes or torture , the new Navy Commander Vice admiral Travis Sinniah said in no uncertain terms.
'A war hero cannot become a murderer ; neither can a murderer become a war hero' Sinniah pinpointed .
Sinniah who assumed official duties as the 21 st Navy commander addressed the first media briefing on the 23 rd after his appointment. Sinniah making those announcements most clearly and categorically to the world to hear is indeed historic. This is special so because the Navy was shielding and safeguarding various criminals when it was under the Rajapakses and their villainous influence .

The categorical assurances of the new Navy commander are most paramount and pertinent because he made these enunciations at a time when investigations are under way against the Navy white Van criminals who abducted innocent individuals with motive of extortion , and killed them after collecting extortion payments.
Sinniah expressed his heartfelt gratitude to the commander in chief of the forces Maithripala Sirisena the president, and the government for the confidence that was reposed in him by appointing him as the Navy Commander and thereby entrusting him with those lofty responsibilities.

Sri Lanka being an Island , a most powerful Navy is necessary for the government , and he will deploy all his knowledge , experience and strength towards that end , the new Navy commander further emphasized.
Sinniah who said , it is his singular ambition and determination to protect the territorial integrity and sovereignty of the motherland and he would work with commitment to ensure that, answered the questions posed by journalists, directly and in a most professional manner like a real war hero who fought a war throughout his 35 years in service.
Photos – courtesy Navy
Hereunder is a video footage released by BBC Sinhala division
---------------------------
by (2017-08-25 10:21:31)
We are unable to continue LeN without your kind donation.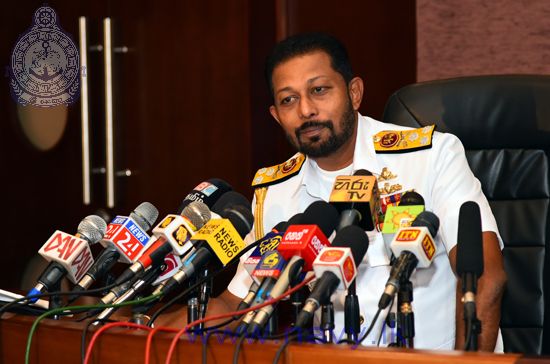 Leave a Reply