'If Mahinda is looking in my direction, I am indeed pleased' -Thalatha after assuming office as justice minister (Audio)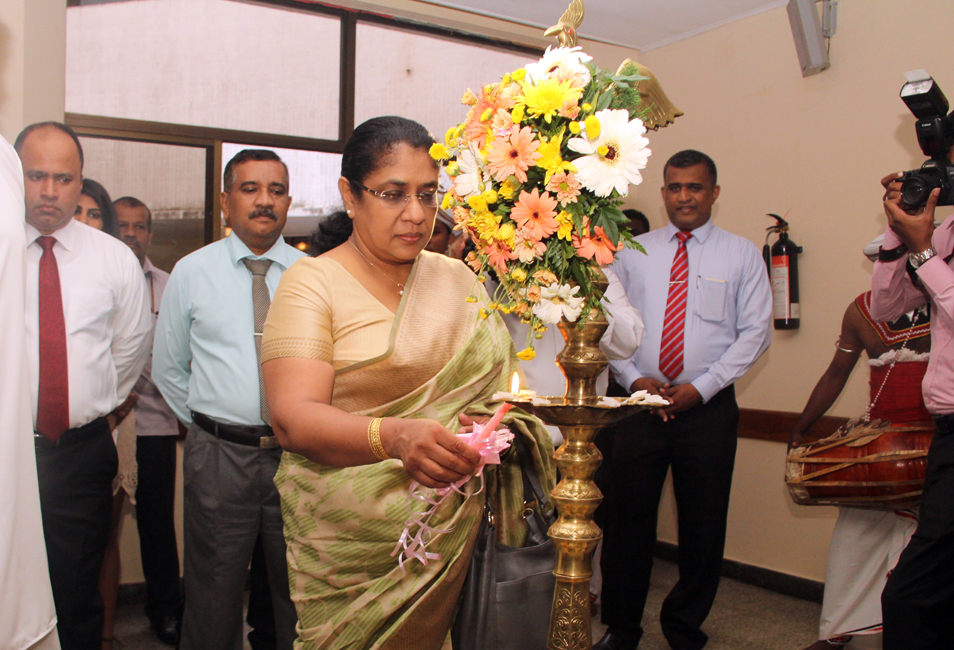 (Lanka-e-News - 01.Sep.2017, 4.45PM) Mahinda had said he is looking in the direction of Thalatha 'Devi' .That is, 'If he is looking in my direction I am indeed pleased' Thalatha Atukorale revealed after assuming duties as minister of justice . She made this comment when answering questions posed by journalists at the media briefing convened after taking over duties.
Thalatha assumed official duties on the 31 st and entered the office of justice ministry at the auspicious time. Minister of Lands and parliamentary reforms Gayantha Karunatileke , minister of child protection and women's affairs Ms. Chandrani Bandara, deputy minister of justice and Buddha sasana Sarathi Dushmantha Mithrapala , Secretary to ministry of justice Padmasiri Jayamanne and several others were also present on the occasion.
The new minister of justice addressing the media briefing said , her predecessor had to be sacked because he did not act according to the collective responsibilities of the cabinet, and she deeply regretted that.
Based on the answers given by the new minister to questions posed by the media on the war crime charges and the hybrid proposals made at the Geneva human rights conference , it was evident the minister hadn't much knowledge on that. Consequently she said , she would answer them another time.
In any case Thalatha did not toe the line of hypocritical politicos of the Rajapakse era who chanted 'war hero' titles without knowing who is a 'war hero ' .
The full speech of Thalatha can be heard by clicking hereunder.
https://soundcloud.com/lanka-e-news-com/thalatha-1st-press-after-justice-minister
---------------------------
by (2017-09-01 11:38:23)
We are unable to continue LeN without your kind donation.
Leave a Reply