SL Cabinet finally gets the Jackass it badly lacked- in the form of a black belt Ninja !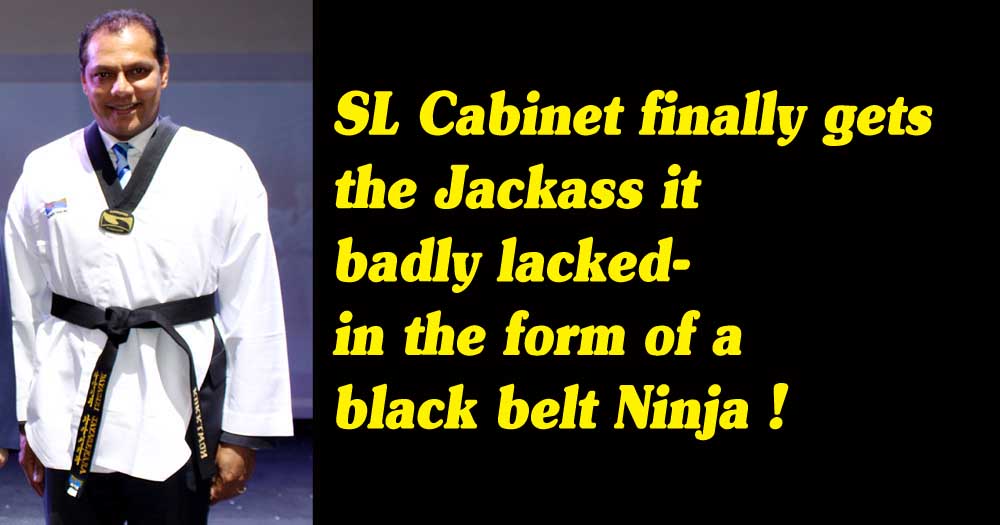 (Lanka-e-News - 07.Aug.2017, 8.10PM) The Sri Lankan sphere of sports which was stymied and stunted in its development because its sports minister lacked a black belt is now no longer an issue. The sports minister of Sri Lanka who is well dis-reputed for cheap exhibitionism and who poses and parades as having all the endowments except a 'black belt' finally acquired that too by foul or fair means. By a creation in the name of 'Black belt Daya' this singer (best at singing bailas !) cum lawyer cum liar Dayasiri was awarded the 7th grade black belt by Kukkiwon, Taikondo headquarters ,Korea.
The highest the Kukkiwon headquarter awards to honor a sports minister of a government of a country is the 6th grade black belt but having considered his combat skills including wushu , somersault and pole combat , the minister was awarded the 7 th grade black belt higher than the customary 6 th grade , his ministry media unit has made special mention in a communique issued by it.
Now , the cabinet has no need to fear anybody including the devils and the demons ( though it is within the parliament they are abounding ) because 'Black Belt Daya ' the Ninja is now in the Cabinet to give somersaulting punches and pole vaulting kicks. It is noteworthy SL parliamentarians have always displayed extraordinary talent when it comes to somersaulting and pole vaulting !
Lawyers and singers of the country can now live without fear because Black Belt Daya is also a singer and lawyer.
---------------------------
by (2017-09-07 14:56:19)
We are unable to continue LeN without your kind donation.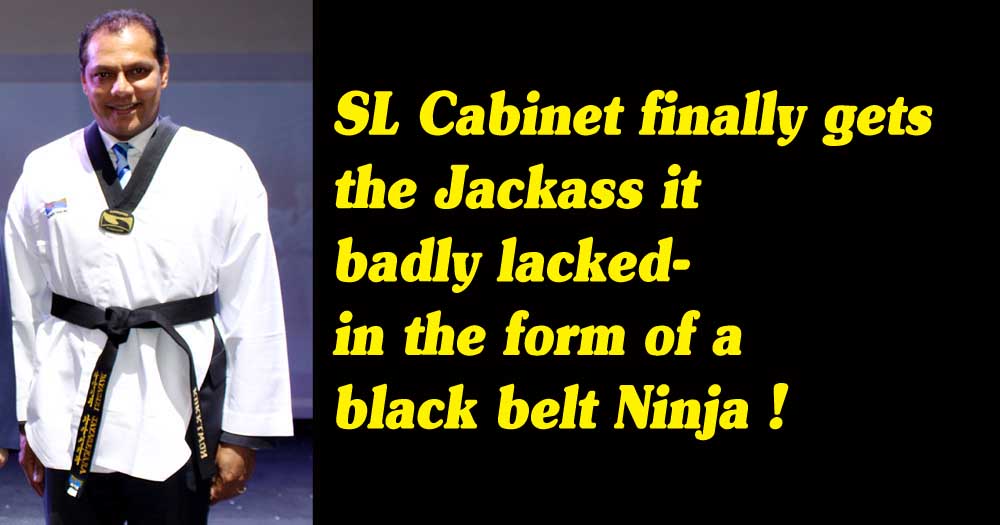 Leave a Reply