Dr. Nirmali runs helter-skelter to get prisoners Lalith-Pelpita admitted to hospital !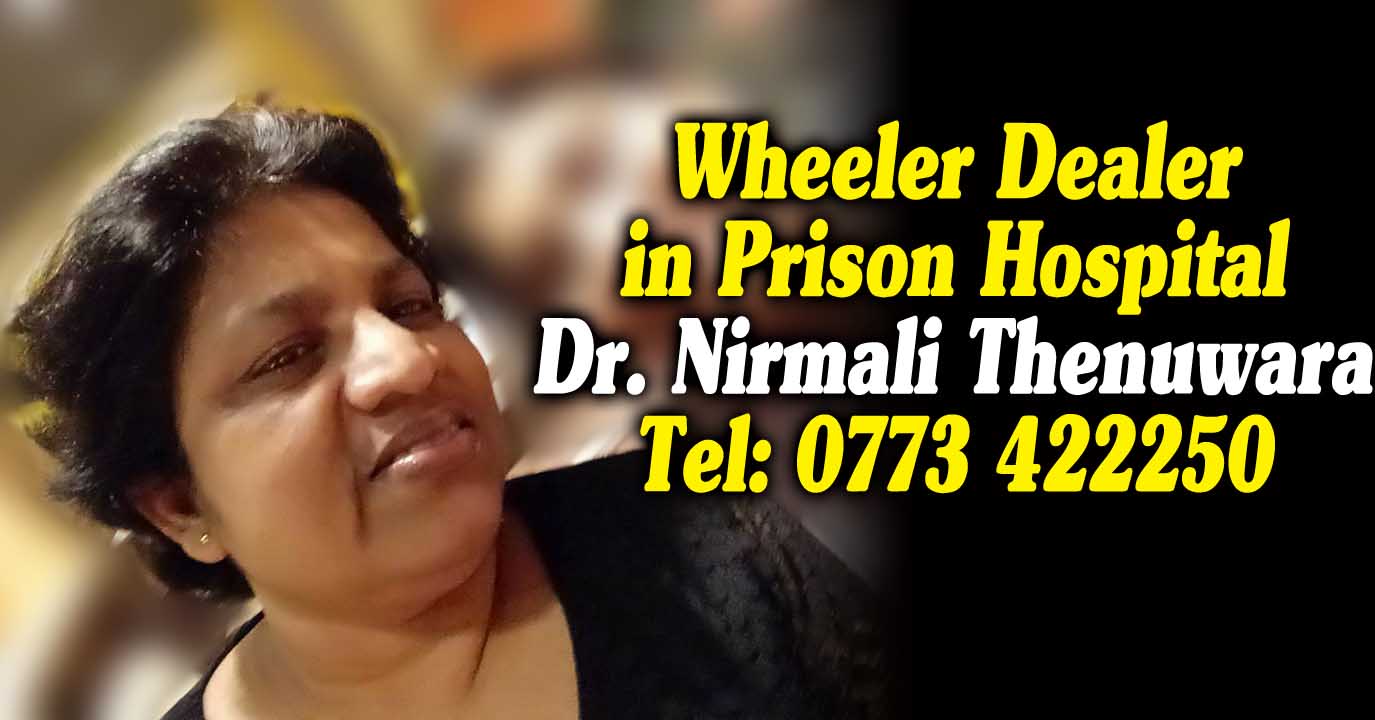 (Lanka-e-News - 08.Sep.2017, 10.00PM) Believe it or not ! Even before the two culprits Lalith Weeratunge the ex secretary to deposed notorious president Mahinda Rajapakse , and Director General of Sri Lanka Telecom Regulatory Commission (TRC) Anusha Pelpita arrived in Welikade prison following the court sentence, it was Dr. Nirmali Thenuwara the chief controller of the prison hospital who was most anxiously waiting for hours on end to receive them with open arms.
The Lalith –Anusha duo was finally admitted to ward K of the prison. This ward has a dispensary , and the chief controller frequents that place. On that day the doctor who was in charge of the ward until 6.00 p.m was Kandamby and thereafter Dr. Sandya.
Strangely the duo was not presented to both these doctors and Nirmali has taken special pains to go and meet the two new prison inmates. Lalith and _Pelpita were examined by her , and she has written two cards to admit them to the prison hospital citing the grounds they are suffering from diabetes.

Nirmali did not stop at that , she also went and waited at the hospital until 6.00 p.m. expecting the duo to come there. In fact the whole country too was wondering what time the duo was going to be admitted to the hospital . Indeed Nirmali waited till 8.00 p.m. to receive the two 'super duper' zeroes who have suddenly become patients , until they were brought from their K ward. Disappointed Nirmali finally had to go home as her plans did not work. Finally the two culprits could not get themselves admitted to the Prison hospital on the first day of incarceration.
This was solely and wholly because so many were inquiring about the incident and the prison officers became apprehensive , as a result the hospitalization drama could not be successfully staged.
It is to be noted Nirmali had behaved in this manner in regard to Sarana Gunawardena too on 4 th and 5 th September .Sarana was incarcerated on 4 th September afternoon. On the 5 th morning even before the Welikade prison dispensary was opened Nirmali crept in to examine Sarana who was hale and hearty , and transferred him to the prison hospital.
In the circumstances , Nirmali will be well advised if she learns first to conduct herself as a true medical practitioner without overstepping her bounds . By trying to go beyond and behind powerful bigwigs who are behind bars , she can only put herself behind bars sooner than later, in which event she will not only lose her stethoscope but also that little remaining 'status hope ' .
By a special reporter of LeN inside information division.
---------------------------
by (2017-09-08 17:53:19)
We are unable to continue LeN without your kind donation.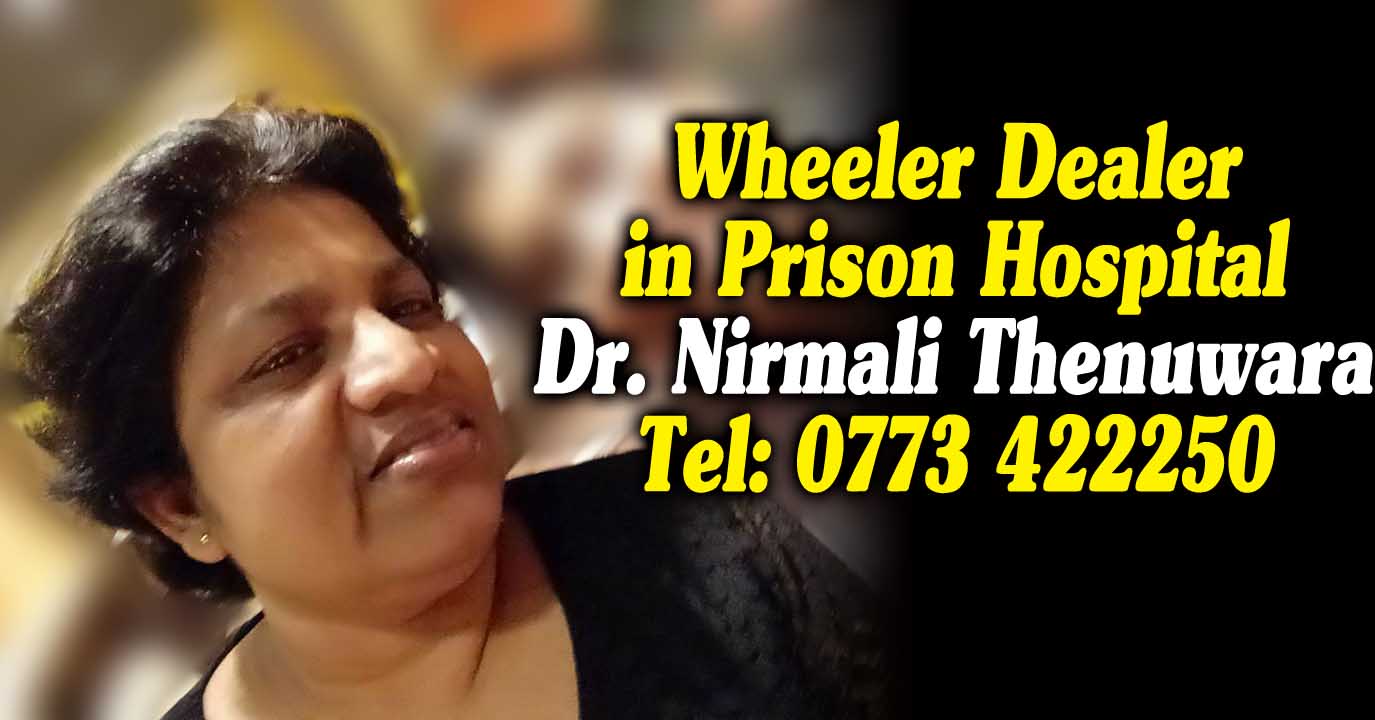 Leave a Reply