Are there such backward looking judges of the backwater who kowtow to peons ? Is black magic that tragic ?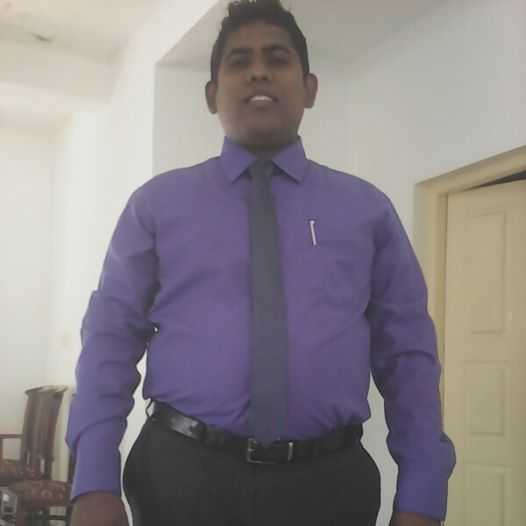 (Lanka-e-News- 12.Sep.2017, 9.40PM) It is the chief justice who is the highest in the hierarchy of the judiciary who dispenses justice to the people , one may think. Another may think it is the minister of justice , and that was the very reason which led to the justice minister being transferred out recently for announcing he would not file action against the criminals of the corrupt nefarious decade . Yet some other individual may harbor the view the highest in the judicial hierarchy is the Attorney General (AG).
Nevertheless, based on information garnered by Lanka e news courts inside division , it is shockingly a peon in the Judicial Service Commission (JSC) who is capable of doing what nobody else can in the courts of Sri Lanka. He is capable of doing much more than all the judges singly or together mentioned hereinbefore . That 'omnipotentate' is Sagara Edirisinghe the peon right down in the ladder . Unbelievably , it is solely and wholly because a majority of judges are kowtowing to this peon he is that powerful . If we reveal why it is so, it will be possible to figure out , to what shockingly lowliest, despicable , deplorable, uncivilized and retrogressive level Sri Lanka has descended .
Unbelievably because many judges treat sorcery , charms , light foretelling and 'cutting' charms based on their stupid superstitions as their 'essential services' , they are dependent on this peon alias cunning minion He is most powerful in the judicial service , since these judges are shamelessly under obligation to him.

Though the appointments , transfers of judges are done by the JSC , it is this peon Sagara who rides the high horse nevertheless , and being so powerful , it is he who must be pleased for judges to get promotions and transfers. Say , if Sagara reveals to a judge he is denied his promotion and it is because of the black magic spell cast against him by another judge, the former trails behind Sagara to get that charm 'cut' and render it ineffective. The Devale Sagara has chosen for these dastardly , stupid and devilish activities is Nagala Raja Maha Vihara Devale.
It is very unfortunate a great many of those in the JSC are blind followers and are maniacally obsessed with these superstitions. No wonder Sagara the peon walks, poses and parades like a colossus .
If anyone has witnessed a most powerful bigwig of the JSC falling at the feet of a cunning widow and worshipping her as 'Anuradhapura mother' (deity) while listening to her astrological predictions, one is forced to exclaim with dismay ' what has gone wrong with our judicial Institutions which are supposed to be the proud sentinels of the justice system of Sri Lanka?' Hence , it is not a matter for surprise in these circumstances to see cunning minions like Sagara the peon ruling the roost when he knows it is morons he is dealing with.
The story about how peon Sagara the minion rose to this dizzy height is most interesting and intriguing …
Initially, Sagara was a peon of lawyer Karunatilake Pitumpe at Kurunegala. It was Sagara who facilitated and carried out all the rackets and illicit activities of Pitumpe. One day a racket indulged in by the duo came to light , and under the Notaries Act , a case was filed against Pitumpe who was finally fined by court .
Pitumpe who suppressed this incident , somehow got himself appointed as Labor Tribunal president subsequently. Pitumpe of course never forgot to get back his accomplice cum peon too , and make him a regular peon of the judicial service. Later , after it was unearthed that Pitumpe was a culprit who paid a fine under the Notaries Act , he was chased out from the Labor Tribunal . Sagara however got himself entrenched as a peon of the judicial service.
Meanwhile Sagara inveigled himself into the favor of a most notorious former chief justice Sarath N. Silva . He curried favor with him and became the organizer of poojas of sanctimonious humbug Sarath Silva. Sagara becoming a good driver and as a peon who discharges his duties well, operated to his advantage.
Sagara making full use of his cunning took Sarath N. Silva to Nagala Raja Maha Vihara Devale , helped him in his charms and black magic interests , and managed to get a transfer to Colombo judicial service. Thereafter , Sagara became an indispensable character to the judges who were associated with the JSC. Sisira Ratnayake , Upali Hewawasam and Vasana Navaratna were a few of the many who fell prey to Sagara's manipulative black magic and subterfuges.

In a country where there are judges who rub shoulders with peons because of their foolish and maniacal obsessions with sorcery , black magic and stupid superstitions with a view to 'cut' so called charms , it is not a matter for surprise to see them remain silent and unconcerned even when prisoners who were sentenced to rigorous imprisonment are enjoying 'Royal' luxurious comforts including sumptuous meals while still within prison hospital. It Is not justice and its dispensation that matter to them , rather their foolish superstitious beliefs and black magic preoccupation.
In the photograph is Peon Sagara Edirisnghe of the Judicial Service who holds sway among morons.
By a Lanka e news courts inside information division reporter
---------------------------
by (2017-09-12 16:22:22)
We are unable to continue LeN without your kind donation.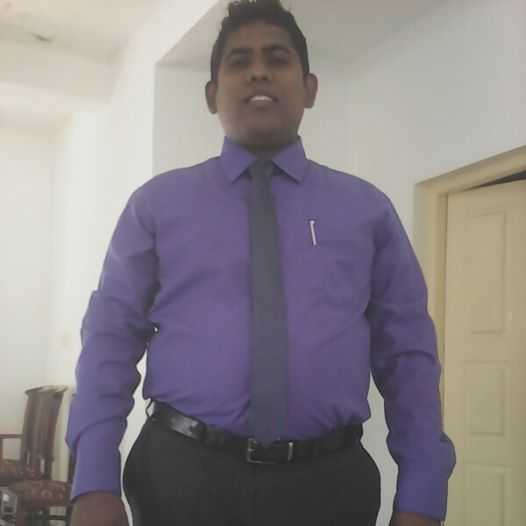 Leave a Reply