Gnanassara flees country on fake passport aided and abetted by advisor to 'President father' (photo)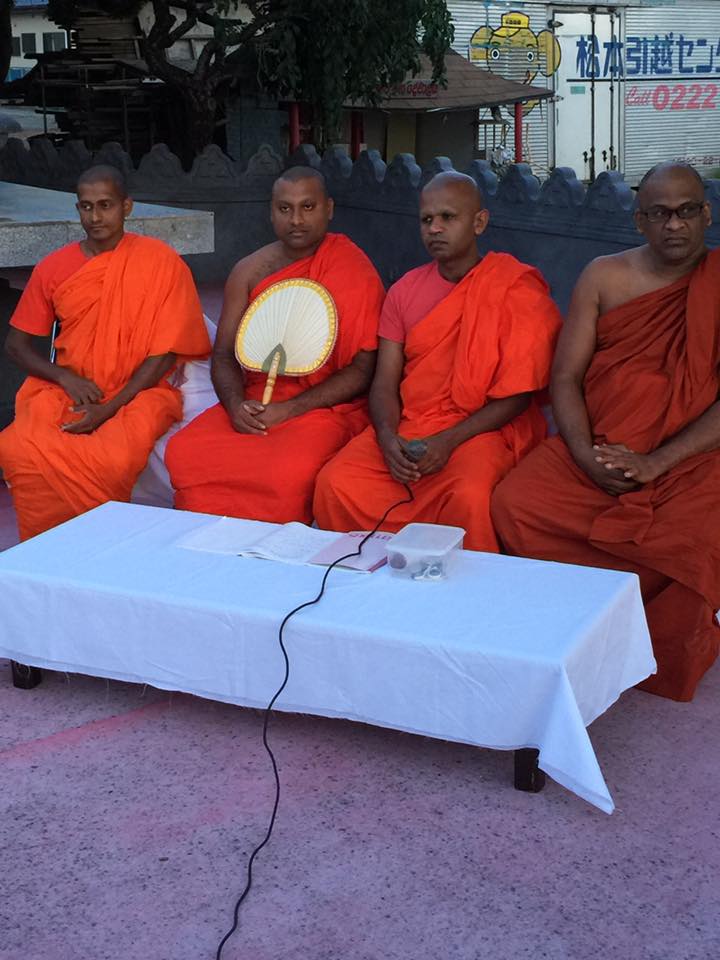 (Lanka-e-News - 17.Sep.2017, 11.45PM) The most wanted deranged rowdy monk Galagoda Aththe Gnanassara Thera who has all along been a scourge of the country and a disgrace to Buddhism , and is an accused against whom a number of investigations are on going at the CID , had fled the country on a fake passport , and has now found abode in a temple in Ibaraki , Japan. Shockingly , he has been aided and abetted to bolt by no less a person than an advisor of 'president father' according to reports reaching Lanka e news . Because he was evading courts , a warrant too has been issued on him.
Lanka e news always first with the news and best with the views was the first to reveal on the 6 th that Gnanassara fled the country.Gnanassara did not appear on the 11 thin connection with the case being heard in the appeal court against him based on charges of contempt of court . In any case , there is already a warrant against him issued by the Homagama court for not attending court.

Based on our probe ,Gnanassara who had been a worst disgrace to his own religion and a symbol of shame to true Buddhists despite being a robed monk has left the country on the 1 st on a bogus passport under another name clearly illustrating his criminal nature . It is a robed monk Ulapone Sumangala an advisor, of all people ,to the president Maithripala Sirisena(now dubbed 'President father') who has helped the most wanted criminal to flee the country.
On the day Gnanassara surrendered to court , it was Ulapone SumangalaThera who accompanied him. After Gnanassara was released on bail in three cases on the same day , it was Ulapone the presidential advisor who went out along with him.

It is a shame despite Ulapone being an advisor to the president and should therefore abide by laws most punctiliously , has instead aided and abetted a notorious violent absconding criminal Gnanassara, as well as smuggled him out of the country. Much worse ! Ulapone had even accompanied him on the sly when Gnanassara fled to Japan.
Galagoda Aththe Gnanassara and Sumangala are currently staying in a pro Rajapakse Temple by the name of Sri Sambuddhaloka Vihara at No. 1000, Tegomaru, Tsukuba, Ibaraki, 300-2647, Japan. The duo being most clever when it comes to cunning and stealthy activities as though their own brand of Buddhism has taught them that way of life , are now enjoying themselves in Japan while engaging in their favorite avocation –duping and deceiving those Buddhists too in Japan.
In the photograph is the criminal monk Gnanassara hiding in Ibaraki Temple on the day (11 th September) he must have appeared before the appeal court in SL as an accused. Close to him on the right is the monk Ambanpitiye DhammanandaThera and on the left at the extreme end of the photograph is the monk Medagama Amarananda Thera.
Under the sacrosanct laws of the country , harboring a criminal on whom a warrant has been issued is a serious offence. In the circumstances , even the president's advisor and president's secretary who commit wrong can be put behind bars.
---------------------------
by (2017-09-18 21:51:36)
We are unable to continue LeN without your kind donation.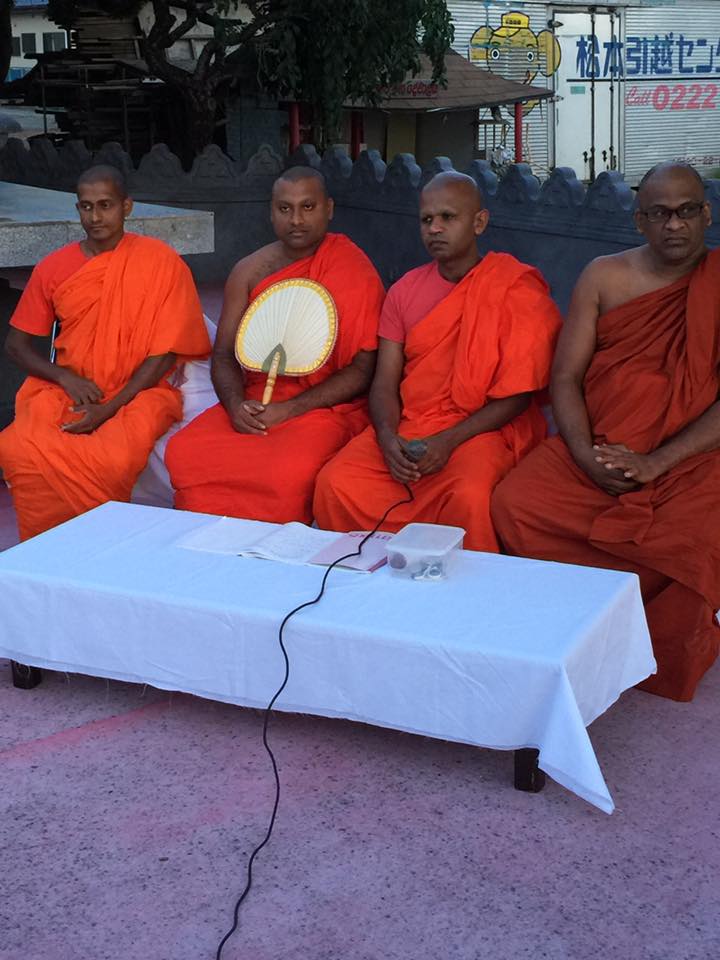 Leave a Reply