Now girls fear to attend Dhamma schools ! Teenager molested by a 43 years old monk within temple precincts!!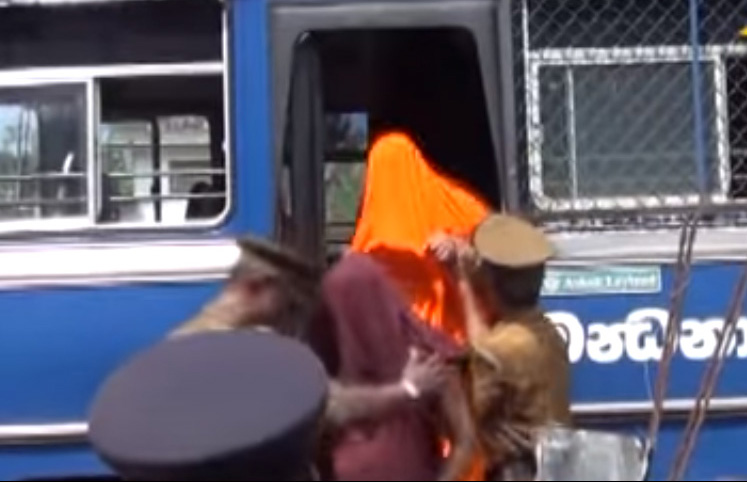 (Lanka-e-News - 26.Sep.2017, 10.10AM) Even girls attending Daham schools has become a most grave issue because of the robed baldies who call themselves as monks and following Lord Buddha, because of their misbehavior which is much worse than members of the laity .
An 11 years 8 months old girl who attended Daham school in Kurunduwatte , Gampola was lured by a robed monk and molested. While the Daham school was in progress , this monk has lured her to the Bo courtyard and subjected her to grave sexual molestation. This robed rascal is one among the many now parading as great sentinels of Buddhism but are disgracing their own religion and insulting Lord Buddha by indulging in all the sordid and rowdy activities including sex crimes.
The robed rascal is about 43 years old , and in his village too he has previously faced many accusations.
The innocent victim had gone home crying and related to her parents about the shameless behavior of the monk , and how she suffered. She had also put her foot down and said , she will not ever attend Dhamma school again. After the mother complained to Kurunduwatte , Gampola police , this robed sex starved rascal in robes was arrested and produced in court.
Kurunduwatte police OIC Chandia Sri Kantha, Crimes division OIC Gunasinghe SI , and Woman police officer Shirani are conducting investigations under the supervision of Nuwan Mendis SP, Gampola, and Jagath Gnansena ASP .
Such disgraceful and deplorable activities involving monks are in the increase because the Mahanayakes are either suppressing these incidents or taking a lenient attitude towards them . Lord Buddha must be turning cartwheels inside the grave over the misbehavior of monks , and the failure of the Mahanayakes to take deterrent action against these robed rascals who know only to shave their heads and make them shine while sullying the saffron robe they must learn to respect, instead of wearing that with empty pride to parade as paragons of virtue.
Though there is a strict code of discipline , these rascally monks do not abide by any of those rules. Because the Mahanayakes do not take strict and stern action against these monks and chase them off , the sasana has itself descended to the lowliest levels tainted with charges of corruption. The situation has deteriorated so much so robed monks are fearlessly and shamelessly indulging in illicit sexual activities in the Bo courtyard itself !
Though the illicit activities of these rowdy monks have been brought to the notice of the mahanayakes , but it is water off a duck's back with them . They are deaf and blind to the disgrace that is being brought upon the Buddhist faith.
---------------------------
by (2017-09-26 04:50:36)
We are unable to continue LeN without your kind donation.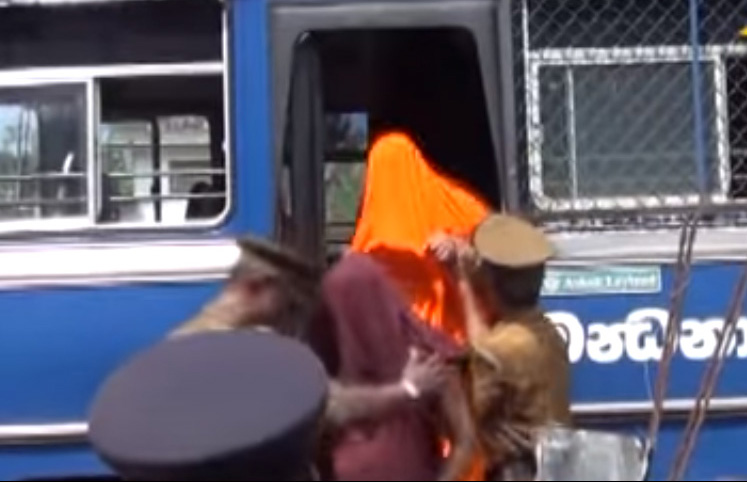 Leave a Reply