Dealdasa decides to quit politics ; wants to make way for Rosie to take over !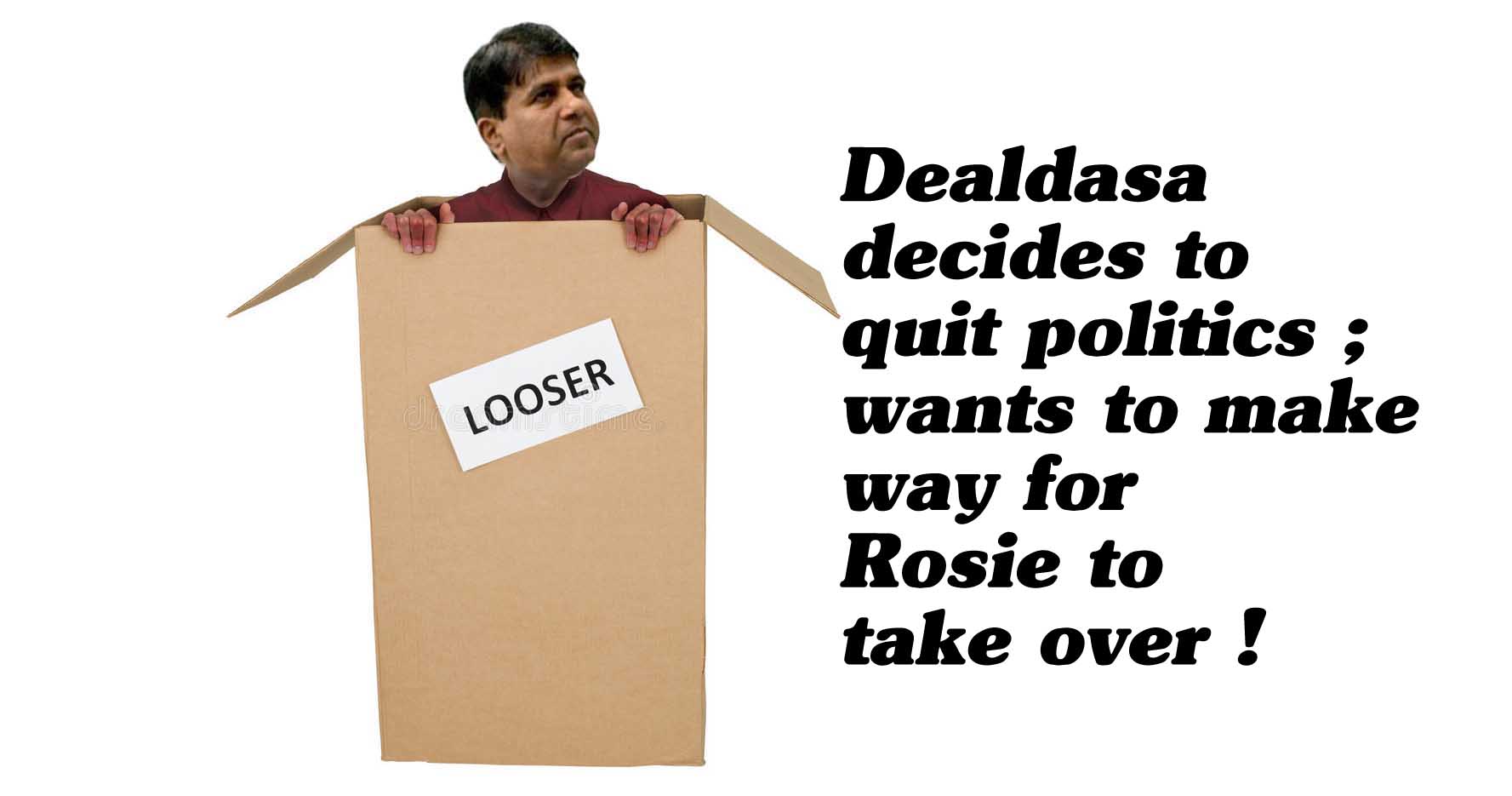 (Lanka-e-News - 30.Sep.2017, 2.45PM) If there was ever a politico in the whole political history of Sri Lanka who earned the disrepute as the first minister who was chased out from his portfolio with the full consent and concurrence of all the parliamentary members of his party and the leaders of his party (executive committee members) , it was none other than notorious corrupt turncoat cutthroat Wijedasa Rajapakse alias Dealdasa. It was very unfortunate though he was afforded an opportunity to resign honorably despite his villainies and perfidies , he did not seize that.
Wijedasa who did not attend parliament since the day he was ousted had told his friends when they met him , he would never ever contest elections again. Besides , he will even give up his M.P. post to make way for the appointment of Rosie Senanayake . As he is shy to be a backbencher , he is quitting politics , and he will be continuing with his businesses , he had added. (He has become a multi millionaire businessman through his 'illicit deals' for which he was best noted while he was the justice minister).
He has been compelled to arrive at this decision because following his expulsion from his ministerial post until today , not a single member of his working committee in his electorate had come and met him nor given him even a phone call. In other words he had incurred their wrath and displeasure so much so that they had rejected him in toto !
It is a pity though infamous Dealdasa was engaged in illicit wheeler dealer activities in collaboration with the equally corrupt Medamulana Rajapakses while he was a minister , the Medamulanas who are noted for their condom theory of 'use and discard' , have totally ignored him after he lost his portfolio.
This is a good lesson to all those politicos who are even just thinking of becoming a wheeler dealer. Like how Dealdasa who for a long time even dreamt of becoming a prime minister met his waterloo , these crooked and corrupt politicos must now realize they too can court the same disaster or even worse if they toe his line.
Might we recall on 2016-11-18 ,Dealdasa told in parliament when he a minister that Lanka e news editor is a pauper , and if some cash is given to him he would sling mud at anyone , and no matter where he is , he will get him down and throw him into jail. Sadly , instead it is Dealdasa who got thrown out lock stock and barrel.
It is hoped others too who speak like him with an unbridled tongue will learn a bitter lesson from the Wijedasa episode. It is a Universally accepted fact every evil you do recoils on you finally. How powerful and mighty you may think you are , how clever or crafty you may be , one day sooner or later you will have to answer for your evils and sins you committed . You cannot make somebody else to answer .
Neither unscrupulous Wijedasa Rajapakse nor 'deathless' Medamulana Mahinda Rajapakse can change or circumvent that natural law.
---------------------------
by (2017-09-30 09:33:21)
We are unable to continue LeN without your kind donation.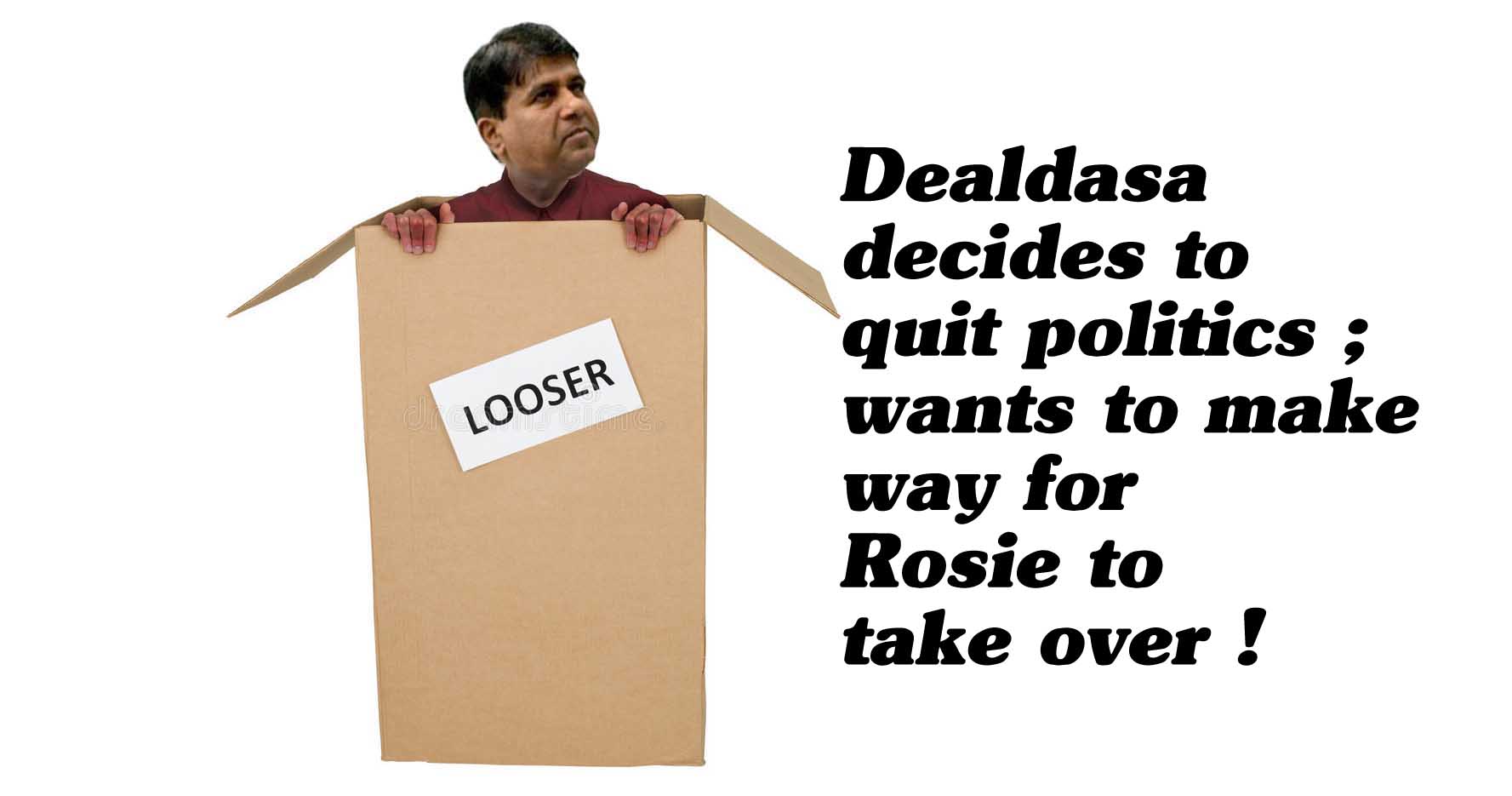 Leave a Reply