Opposition leader humiliated and insulted by presidential security when he arrives for National Deepavali celebration !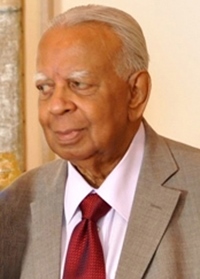 (Lanka-e-News - 25.Oct.2017, 9.00 PM) Opposition leader R.Sampanthan was most contemptuously treated by the president's security division when he arrived in response to an invitation extended to him to attend the National Deepavali celebrations . As a result Sampanthan felt most insulted and hurt.
85 years old Sampanthan , a prominent Tamil leader cum country's opposition leader was invited to participate in the Deepavali celebrations held at the Temple Trees on the 15 th under the auspices of the president and the prime minister.
Though it is the practice when a prominent Tamil leader of the country arrives for a national celebration to welcome him with warmth , cordiality and respect, the security officers of president Maithripala on the contrary have frisked him like an intruder , and done a detailed search on him. In addition they have made him to go before the scanning device which detects bombs .Because on the first occasion the equipment was not functioning duly , Sampanthan was called back again and subjected to the scanning test. It is a matter for deep regret the security division of the president has not even taken into consideration the ripe old age and physically infirm state of Sampanthan who finds difficult even to walk .
This most unfortunate incident happening on Deepavali day – an auspicious day for Tamils has deeply hurt the senior Tamil national leaders . The media personnel who were present at that moment would testify to it.
At functions attended by the president it is the security division of the latter which takes full responsibility to provide security. Even the security division of the P.M. must give way and fall back.
Of course a president must have a security detail , but now when there isn't a war , it is more important to duly respect senior leaders than embarrass them .

It is worthy of note not only president Sirisena , even his son in law who was running a studio in Polonnaruwa before Maithripala became the president , but has now become a billionaire through wheeler dealer activities is provided with a security detail comprising 6 security convoy vehicles plus about 50 security personnel.
---------------------------
by (2017-10-25 15:48:37)
We are unable to continue LeN without your kind donation.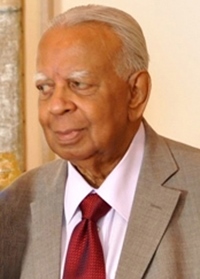 Leave a Reply